%%SALUTATION%%
Please, DO NOT REPLY TO THIS EMAIL! Contact info is near bottom of this message.
You are receiving "Cushing's Newsletter" because you subscribed to it. Your subscription to our email newsletter is free and confidential (we don't like junk e-mail either!).

You may unsubscribe from this newsletter at any time. %%UNSUBSCRIBE%%
Thank you for your support!
You may have noticed that we are now sending out our announcements in an HTML format. If you should have any problems with this email, please click here, and your subscription will be changed to text only.
To read the HTML version of this newsletter on the Internet, please click here
Important!
Please read the chat directions below, so you're ONLY in the Cushing's Room, not both Cushing's and Power Surge. Many people end up being in both rooms, instead of only one.


---
Birthdays:
Other Celebrations:
• Debbie Joy, January 21
• Duncan, January 21
• Stan, January 21
• Searching5, January 22

Upcoming Surgery:
Currently Recovering:
• BrendaC, Pituitary surgery at Froedtert Hospital/Medical College of Wisconsin in Milwaukee, Dr. Tom Gennarelli, January 15

• Linda P. (tinydogpries), Pituitary Surgery, U of M in Ann Arbor, Dr. Chandler, January 16

• Cherri in AL, Pituitary surgery, February 18, Vanderbilt

• Jaime, Pituitary surgery at UVa, March 10

Pituitary
• Darren Shore
• Erin
• Libby
• Judy
• Cookie
• Miri
• Jenny

Adrenal
• Debbie
• Kathie Mcconnell (kamaroon)
• Denise
• Lora
• Julye
• Joyce

Other
• Leslie, torn cartilage
• Dori, gamma knife at UVA
• Cookie had a pacemaker installed November 4, and another pituitary surgery December 3

News!
• There are now 1182 members on the Message Boards

• We welcome your articles, letters to the editor, bios and Cushing's information. Submit a Story or Article to either the snailmail CUSH Newsletter or to an upcoming email newsletter at http://www.cushings-help.com/newsletter_story.htm A no-obligation free sample of the CUSH Organization Newsletter is also available from that same link.

• A list of Current CUSH Organization members is available here..


---
Newest Bios:
To add or edit your bio, please click here.
Denyse
Denyse has updated her bio.
Montrιal, Quebec
Jaime
First diagnosed with PCOS
Now waiting for Pituitary Surgery
New Orleans, LA
Jennifer
Jennifer had pituitary surgery in October.
Independence, Missouri
Marty Collins
Marty has Empty Sella and adult growth hormone deficit.
Las Vegas, NV
---
• If you've been diagnosed with Cushing's, please participate in the Cushing's Register
The information you provide will be used to create a register and will be shared with the medical world. It would not be used for other purposes without your expressed permission. Note: This information will not be sold or shared with other companies.
Lynne Clemens, Secretary of CUSH Org is be the person responsible for the creation of this register. If you have any questions you may contact her at lynnemc@attbi.com. You do not have to be a member of CUSH to fill out this questionnaire, as long as you are a Cushing's patient. We do not believe that the world has an accurate accounting of Cushing's patients. The only way to authenticate accuracy is with actual numbers. Your help will be appreciated. Thank you."


Fundraising:
Cape Cod Candles:

Lynn in Va Cushieinvirginia@msn.com) has an idea for a CUSH fundraiser. Her friend Sherri has been a Party-Lite Candle consultant for many years. The candles have several different scents/colors to choose from: Cinnamon Stick (Brown), Raspberry/Thyme (raspberry), Mulberry (Mulberry), Ocean Mist (Royal Blue), Bayberry (Sage), Lime/Cilantro (light sage), Honeydew (Mint), Pear / Basil (Yellow), Vanilla (Ivory). There is an optional lid and a platter to go underneath.

These would make terrific Secret Someone gifts and you'd be helping CUSH out at the same time!

The candles are all pure Cape Cod candles. The total cost is 15.00 per candle including shipping/handling. Sherri has offered us her commission, $3.00 for each candle that is sold, to go to our CUSH Organization.

For an order form, please email Cushieinvirginia@msn.com or download here in Excel format.

Please send checks with orders to:
Sherri Blakeman
7808 Knollwood Street
Brandywine, MD 20613


You may also email orders to Sherriblakeman@comcast.net and mail the checks to her.

Many thanks to Lynn and Sherri!
---
Burden Bears:

Natalie has been collecting some money for CUSH.

She says: "I am making "Burden Bears" and selling them at my craft shows and I am donating $1 from each sale... ...So far I have collected about $20 for us."
---
Remember iGive.com...
... all year round.

iGive.com allows online stores to donate a percentage of their profit to running these Cushing's Support sites at no cost to you. So far, members have raised $219.95, and it hasn't cost them a cent.

Now through January 31st, iGive.com is giving away FREE $5 donations for each new member who joins iGive & shops within 45 days!

See the list of participating merchants.

Thank you so much for your support!
---

Thanks to all of you for these clever Fundraising ideas.

CUSH can always use funds to help us all, by spreading the word and helping others. What can *you* do to help CUSH?


Upcoming Local Meetings:
• Shauna has been busy setting this up...CUSH is proud to announce that we are planning a meeting for October of 2003 in beautiful Portland, Oregon.

We have arranged to have Dr. David Cook of Oregon Health Sciences University speak to our group. Dr. Cook is an Cushing's expert and we are honored to have him speak.


We've added another speaker (thanks Cookie!), a neurosurgeon who works with Dr. Cook's patients. His name is Dr. Johnny Deleshaw, and he's the one who performed Kelly's surgery.

We are also arranging to have additional speakers, including (hopefully) a neuropsychologist and a gynecologist, to help us with all that goes with Cushing's Syndrome.

We are tentatively looking at booking our rooms at the Embassy Suites, Portland Airport location. The cost for a single room suite is $109, about $130 after taxes. Your room will include a breakfast. The rooms are very nice and spacious. We will have both smoking and non-smoking available.

The dates will be: October 16, 17 and 18th, with departure on the 19th. Our schedule will be as follows:

Thursday: General meeting of CUSH, one hour CUSH officers meeting, evening cocktail hour.

Friday: Conference with our speakers and a catered lunch, courtesy of CUSH. Dinner out that night (we'll provide selections).

Saturday: FUN!! We're looking at either a boat ride down the Columbia Gorge or possibly at train ride down the Gorge.

Sunday: Hugs, tears and goodbyes

There will be a small charge (donation, tax deductible) to attend the conference, but we are sure it will be worth every cent. Many of us are putting in lots of work to make this an unforgettable, yearly event. We will invite you to tell your doctors about this - YOU NEED NOT BE A MEMBER OF CUSH TO ATTEND. We will have materials available for you to post and give your doctor to promote this event. It will be very professional and we will have some fun events planned.

Here's what we need from you before we sign a contract:

If you would like to attend please let us know if you'd be willing and able to book a room. Remember, you can always share a room. We will be committed to 20 rooms per night, and need to fill all rooms.

If you're in the local Portland area and want to attend, but not take a room, please let us know.

We are setting a date after which attendance will be restricted. Tentatively, we are looking at until June for Conference attendance and July as the last time to book a room. All of this is subject to change, as we're still ironing out details.

Please let us know ASAP if you believe you can attend and if you'll need a room. Also, if you can indicate if you believe this is 100% firm, that would be great. We will be signing a binding contract that could cost CUSH more money than we have if people don't show up. We're trying to avoid that by getting your thoughts and attendance.

Thanks to everyone - this is going to be one great conference!


---

• Friday and Saturday, April 1-3, 2004. Pituitary Days Convention for Doctors and Patients at UVa, Charlottesville, VA. More information here. There will be many people from the message boards there. CUSH will have a meeting during this time, as well.

• New pictures in the Photo Gallery from the last CUSH meeting in Columbus, Ohio. Erin took these: http://www.cushings-help.com/photo_gallery.htm

• Pictures from this year's convention are available in the Photo Gallery, http://www.cushings-help.com/photo_gallery.htm

• Pictures from last year's convention are available at http://www.cushingsonline.com/Convention1.htm

• Tentative Atlanta area meeting. Carol Perkins, former model - Victoria's Secret, Harper's Bazaar, Vogue, and the founder of Harry Barker in Savannah - has agreed to share her inspiring story. More information, as it becomes available, or check here

• More upcoming local meetings are listed here.

• To list other local meetings, please send an email.


In the Media
The current Family Circle magazine (cover date: January 14, 2003) has a little about Cushing's in it, as a section of an article called "Are Health Problems Making You Fat?", page 66...
Cushing's Syndrome

Each year thousands of men and women develop Cushing's syndrome, a disorder caused by an excess of the hormone cortisol.

If you have Cushing's syndrome, you're likely to gain weight in your upper body, and may develop a round face and fat deposits around your neck while your arms and legs stay thin. One common symptom is a "buffalo hump" on the back. Other symptoms can include: fatigue, weakness, high blood pressure, high blood sugar, depression, backache, headache, thirst, increased urination, decreased fertility in males and cessation of periods in females.

Doctors usually spot clear-cut cases of this disorder, but when symptoms are subtle, the condition can be overlooked. Treatments include pituitary surgery, radiation or modifying a regimen of cotricosteroid drugs that might have caused the disorder.
MaryONote: To write to Family Circle to thank them for mentioning Cushing's, to complain about the sentence: Doctors usually spot clear-cut cases of this disorder, but when symptoms are subtle, the condition can be overlooked, or to ask why they completely ignored adrenal Cushing's, their addresses are:

Reader Letters, FC
375 Lexington Ave
New York, NY 10017
Fax: 212-499-1987
Email: fcfeedback@familycircle.com
Please include your phone number for verification.

I think that this would be a good opportunity to set some things straight. It was good that this was mentioned, along with PCOS, Hypothyroidism, PMS, Type ll Diabetes, Sleep Apnea, Depression, SAD and Anxiety, but it would have been nice if the author had at least mentioned that Cushing's could be adrenal, that there was a distinction between the disease and the syndrome.

But still, this blurb might get people thinking a little more and contact their doctors in case they were overlooked by those astute doctors who usually recognize Cushies right away.
Online Chats:
Please join us in the Chat Room (click here, and then continue on to TheCushingsChat. See directions below.)

The next scheduled chat is TONIGHT at 9 PM, Eastern, when we will discuss Cushing's, troubles with diagnosis, symptoms and much more.

Important! The chat room has been updated and will look different to folks who have been around before - there are some new features, and some of the old ones have moved to a new place, so it might take a little getting used to. People who do not have Java on their browsers may use another version of the chatroom.

Please be sure to continue on to TheCushingsChat. While you're in the Power Surge room, click on the black "X" at the top of the room ( Not the X in the blue circle) This will put you in the area where you can see all the rooms listed. You'll see the one to the list that says TheCushingsChat. Double click on that name to get into the room.

People in the main Power Surge room may be talking about menopause and will have no clue what Cushing's is. They will not be able to help in any way....unless you have menopause issues to discuss, too! If you do have menopause issues, be sure to return on Thursday nights at 9 eastern for wonderful information, guest speakers and camaraderie.

Not sure how these times relate to where you are? Here's a Time Zone Converter
Directions: When you enter the Chat Room (http://sites.chatspace.com:8350/):

1 Enter a nickname for yourself (it would help everyone if you use the same name you use to post...but it's not necessary). NO Password is required. Your password from the boards will not work, unless you register it after you are in the chatroom. More features are available when you are registered, but it is entirely optional. If your chosen name doesn't work, it means that someone else has registered it. Pick another name and try again.
You may also choose a font size at the sign-in window, under "Options".
2 Push the "LOGIN button"

You will be in my friend's Power Surge Chat Room.
3 On the top, left side, you will see a tab that says "Rooms". Click on that and there will be a list which includes the TheCushingsChat. Click on the name to get in.
I hope to see you tonight!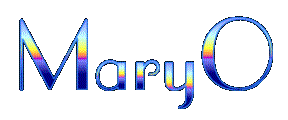 ~~~~~~~~~~~

Cushing's Help and Support at http://www.cushings-help.com
Cushing's Message Boards at http://www.cushings-support.com/cgi-bin/ib3/ikonboard.cgi
Subscribe and Unsubscribe: Cushing's Newsletters and Chat Reminders http://www.cushings-help.com/aim.htm#reminder