Important!
Please read the chat directions below, so you're ONLY in the Cushing's Room, not both Cushing's and Power Surge. Many people end up being in both rooms, instead of only one.


Birthdays:
Other Celebrations:
• smokescreen, January 31
• Delusion's Birthday, February 2
• JacobMN, February 3
• Donna Iverson, February 4
• Ron and pat@wtp, 31st anniversary, January 30
• Groundhog Day, Feb 2

• Shauna, BLA anniversary, February 5
Upcoming Surgery:
Currently Recovering:
• Curtis (Deb's son), BLA, Feb. 5 at Sick Kids Hospital in Toronto

• Melinda 2, BLA, February 14

• Cherri in AL, Pituitary surgery, February 18, Vanderbilt

• Dee (deleciab), Pituitary surgery, February 20, with Dr. Turner in Albuquerque, NM

• Jaime, Pituitary surgery at UVa, March 10

Pituitary
• Linda P. (tinydogpries)
• BrendaC
• Darren Shore
• Erin
• Libby
• Judy
• Cookie
• Miri
• Jenny

Adrenal
• Suzanne
• Debbie
• Kathie Mcconnell (kamaroon)
• Denise
• Lora
• Julye
• Joyce
• Deborah's son, Curtis
• Searching5

Other
• Jennifer (Jennifurlii), Sleep Apnea
• Leslie, torn cartilage
• Dori, gamma knife at UVA
• Cookie had a pacemaker installed November 4, and another pituitary surgery December 3. She also returned to the hospital, in Florida, after another incident.

News!
• New on the Site: Add your own doctor to the Helpful Doctors List.

• The newest board is Monday's Fitness, Weight Loss And Support Group. Help keep (or start!) those New Year's Resolutions on this new board

• There are now 1207 members on the Message Boards

• We welcome your articles, letters to the editor, bios and Cushing's information. Submit a Story or Article to either the snailmail CUSH Newsletter or to an upcoming email newsletter at http://www.cushings-help.com/newsletter_story.htm A no-obligation free sample of the CUSH Organization Newsletter is also available from that same link.

• A list of Current CUSH Organization members is available here..


---
---
• If you've been diagnosed with Cushing's, please participate in the Cushing's Register
The information you provide will be used to create a register and will be shared with the medical world. It would not be used for other purposes without your expressed permission. Note: This information will not be sold or shared with other companies.
Lynne Clemens, Secretary of CUSH Org is be the person responsible for the creation of this register. If you have any questions you may contact her at lynnemc@attbi.com. You do not have to be a member of CUSH to fill out this questionnaire, as long as you are a Cushing's patient. We do not believe that the world has an accurate accounting of Cushing's patients. The only way to authenticate accuracy is with actual numbers. Your help will be appreciated. Thank you."


Fundraising:
Decorative Candles:

Julia (Spencer's Mom) is beginning to make food oriented candles - shaped like sundaes, pies, and other desserts. She's even trying to making a candle in the shape of the CUSH pin!

Watch for more infomation about this new CUSH Fundraiser.
---
Cape Cod Candles:

Lynn in Va Cushieinvirginia@msn.com) has an idea for a CUSH fundraiser. Her friend Sherri has been a Party-Lite Candle consultant for many years. The candles have several different scents/colors to choose from: Cinnamon Stick (Brown), Raspberry/Thyme (raspberry), Mulberry (Mulberry), Ocean Mist (Royal Blue), Bayberry (Sage), Lime/Cilantro (light sage), Honeydew (Mint), Pear / Basil (Yellow), Vanilla (Ivory). There is an optional lid and a platter to go underneath.

These would make terrific Secret Someone gifts and you'd be helping CUSH out at the same time!

The candles are all pure Cape Cod candles. The total cost is 15.00 per candle including shipping/handling. Sherri has offered us her commission, $3.00 for each candle that is sold, to go to our CUSH Organization.

For an order form, please email Cushieinvirginia@msn.com or download here in Excel format.

Please send checks with orders to:
Sherri Blakeman
7808 Knollwood Street
Brandywine, MD 20613


You may also email orders to Sherriblakeman@comcast.net and mail the checks to her.

Many thanks to Lynn and Sherri!
---
Burden Bears:

Natalie has been collecting some money for CUSH.

She says: "I am making "Burden Bears" and selling them at my craft shows and I am donating $1 from each sale... ...So far I have collected about $20 for us."
---
Remember iGive.com...
... all year round.

iGive.com allows online stores to donate a percentage of their profit to running these Cushing's Support sites at no cost to you. So far, members have raised $223.47, and it hasn't cost anyone a cent.

Now through February 28, 2003, (extended deadline), iGive.com is giving away FREE $5 donations for each new member who joins iGive & shops within 45 days!

See the list of participating merchants.

So far: Total disbursed: $209.22
Total raised: through shopping: $182.47
through bonuses: $41.00
Grand total raised: $223.47

Thank you so much for your support!
---

Thanks to all of you for these clever Fundraising ideas.

CUSH can always use funds to help us all, by spreading the word and helping others. What can *you* do to help CUSH?


Upcoming Local Meetings:
• Shauna has been busy setting this up...CUSH is proud to announce that we are planning a meeting for October of 2003 in beautiful Portland, Oregon.

We have arranged to have Dr. David Cook of Oregon Health Sciences University speak to our group. Dr. Cook is an Cushing's expert and we are honored to have him speak.

We've added another speaker (thanks Cookie!), a neurosurgeon who works with Dr. Cook's patients. His name is Dr. Johnny Deleshaw, and he's the one who performed Kelly's surgery.

We are also arranging to have additional speakers, including (hopefully) a neuropsychologist and a gynecologist, to help us with all that goes with Cushing's Syndrome.

We are tentatively looking at booking our rooms at the Embassy Suites, Portland Airport location. The cost for a single room suite is $109, about $130 after taxes. Your room will include a breakfast. The rooms are very nice and spacious. We will have both smoking and non-smoking available.

The dates will be: October 16, 17 and 18th, with departure on the 19th. Our schedule will be as follows:

Thursday: General meeting of CUSH, one hour CUSH officers meeting, evening cocktail hour.

Friday: Conference with our speakers and a catered lunch, courtesy of CUSH. Dinner out that night (we'll provide selections).

Saturday: FUN!! We're looking at either a boat ride down the Columbia Gorge or possibly at train ride down the Gorge.

Sunday: Hugs, tears and goodbyes

There will be a small charge (donation, tax deductible) to attend the conference, but we are sure it will be worth every cent. Many of us are putting in lots of work to make this an unforgettable, yearly event. We will invite you to tell your doctors about this - YOU NEED NOT BE A MEMBER OF CUSH TO ATTEND. We will have materials available for you to post and give your doctor to promote this event. It will be very professional and we will have some fun events planned.

Here's what we need from you before we sign a contract:

If you would like to attend please let us know if you'd be willing and able to book a room. Remember, you can always share a room. We will be committed to 20 rooms per night, and need to fill all rooms.

If you're in the local Portland area and want to attend, but not take a room, please let us know.

We are setting a date after which attendance will be restricted. Tentatively, we are looking at until June for Conference attendance and July as the last time to book a room. All of this is subject to change, as we're still ironing out details.

Please let us know ASAP if you believe you can attend and if you'll need a room. Also, if you can indicate if you believe this is 100% firm, that would be great. We will be signing a binding contract that could cost CUSH more money than we have if people don't show up. We're trying to avoid that by getting your thoughts and attendance.

Thanks to everyone - this is going to be one great conference!


---

• Friday and Saturday, April 1-3, 2004. Pituitary Days Convention for Doctors and Patients at UVa, Charlottesville, VA. More information here. There will be many people from the message boards there. CUSH will have a meeting during this time, as well.

• New pictures in the Photo Gallery from the last CUSH meeting in Columbus, Ohio. Erin took these: http://www.cushings-help.com/photo_gallery.htm

• Pictures from this year's convention are available in the Photo Gallery, http://www.cushings-help.com/photo_gallery.htm

• Pictures from last year's convention are available at http://www.cushingsonline.com/Convention1.htm

• Tentative Atlanta area meeting. Carol Perkins, former model - Victoria's Secret, Harper's Bazaar, Vogue, and the founder of Harry Barker in Savannah - has agreed to share her inspiring story. More information, as it becomes available, or check here

• More upcoming local meetings are listed here.

• To list other local meetings, please send an email.


In the Media:
From Yahoo / Reuters

Inhaled Steroids May Not Reduce Women's Bone Mass


NEW YORK (Reuters Health) - Postmenopausal women who use inhaled steroids to control their asthma may not be increasing their risk of osteoporosis and bone fracture over the long term, new study findings suggest.

Inhaled steroids, which are among the safest and most effective treatments for persistent asthma, reduce inflammation in the airways. While steroids taken orally are known to reduce bone mass, it is unclear whether steroids taken through an inhaler, at currently recommended doses, have the same effect.

The new study found that inhaled corticosteroids were not associated with a loss of bone density in the forearms of women who were long-term users.

Dr. Solve Elmstahl, of Lund University in Malmo, Sweden, and colleagues measured bone density in the forearms of 106 postmenopausal women who had a history of using only inhaled steroids. They were compared with 674 women who had never been exposed to corticosteroids and 49 women with a history of using oral, injected and inhaled steroids.

On average, study participants had used inhaled steroids for about 8 years, according to the report in the January issue of the Journal of Allergy and Clinical Immunology.

The researchers found no difference in bone density between the inhaled-steroid group and the group with no steroid use. Women who had used oral steroids, as expected, had the lowest bone density measurements.

"Moderate doses of inhaled corticosteroids seem to carry less risk than traditional oral corticosteroid therapy provided that the dose is kept at the lowest daily dose sufficient to maintain optimum control of the disease," the authors write.

Nonetheless, Elmstahl's team notes that the number of women in the their study was small, and additional research will need to confirm or refute their findings.

According to experts, women on steroid medications can help preserve their bone mass by engaging in weight-bearing exercise and getting enough calcium and vitamin D.

SOURCE: Journal of Allergy and Clinical Immunology 2003;111:91-96.


---

HHS RELEASE--NEW INITIATIVE

Date: January 22, 2003
For Release: Immediately
Contact: HHS Press Office
(202) 690-6343

Headline: HHS BUDGET PROPOSAL TO INCLUDE $100 MILLION INCREASE TO PREVENT DIABETES, OBESITY AND ASTHMA ACROSS THE COUNTRY
New Initiative Would Support Community Efforts To Combat Growing Epidemics

President Bush's fiscal year 2004 budget plan will include an increase of $100 million -- to $125 million -- for a new initiative to prevent diabetes, obesity and asthma through community initiatives to achieve healthier lifestyles for hundreds of thousands of Americans, HHS Secretary Tommy G. Thompson announced today.

"To truly stem the epidemic of preventable diseases that threaten too many Americans, we need to move from a health care system that treats disease to one that avoids disease through wiser personal choices," Secretary Thompson said. "This new initiative will support community programs aimed at getting results and helping those at risk to avoid these diseases through proven prevention methods."

Under the "Steps to a Healthier US" initiative, HHS would fund specific projects at the state and community level that would use proven medical and public health strategies to reduce the burden of diabetes, obesity and asthma among their populations. The initiative includes target goals for disease reduction. Projects under the initiative would include:


State programs to motivate and support responsible health choices that would reduce the burden of preventable disease;

Community initiatives to promote and enable healthful choices, especially those focused on youth and older Americans;

Health care and insurance systems that put prevention first and reduce people's risk factors for chronic disease and reduce potential health care complications.

Secretary Thompson has made disease prevention and health promotion a top priority for the department as part of a broader effort to reduce the burden of preventable medical conditions, both in terms of lives affected and health care costs. In June 2002, he joined President Bush to launch the White House's HealthierUS initiative.

The incidence of diabetes and obesity among Americans are up sharply in the past decade, putting millions more Americans at higher risk for heart disease, stroke and other related medical conditions. Diabetes alone costs the nation nearly $100 billion each year in direct medical costs as well as indirect economic costs, including disability, missed work and premature death. Medical studies have shown that modest lifestyle changes -- such as getting more exercise and losing weight -- can reduce an individual's risks for developing these serious health conditions.

"Not only do these preventable diseases take a terrible toll on the lives of individual Americans, but they also contribute to skyrocketing health care costs affecting our nation as a whole," Secretary Thompson said. "We must do more to encourage individual Americans to take personal responsibility for their health choices and to create a sense of social responsibility to ensure that policymakers support the kinds of programs that foster healthy activity and prevention."

"Steps to a Healthier US" includes specific prevention goals for the fiscal year -- preventing diabetes for at least 75,000 Americans, preventing obesity for at least 100,000 Americans and preventing asthma-related hospitalizations for at least 50,000 Americans. HHS will rely on existing and expanded surveillance efforts to assess the new initiative's effectiveness at helping Americans to prevent disease and achieve good health.

"It's disturbing to see that the number of Americans suffering from chronic diseases continues to go up each year," Secretary Thompson said. "The reason they are going up is very simple: We don't take care of ourselves. And by not taking care of ourselves, we are paying for it, both with our health and from our pocketbooks."

The initiative represents an expansion of HHS' $25 million Healthy Communities initiative, which President Bush and Secretary Thompson proposed as part of the fiscal year 2003 budget request. This increase, included in the request for the Centers for Disease Control and Prevention (CDC), will be closely coordinated with existing diabetes, asthma, and obesity prevention programs at CDC. The expanded effort will involve five HHS agencies -- CDC, the Health Resources and Services Administration (HRSA), the Administration for Children and Families (ACF), the Administration on Aging (AoA) and the Agency for Healthcare Research and Quality (AHRQ).


---

Duncan originally found this article...From: http://www.wnbc.com/drmaxgomez/1931958/detail.html

Doctors Work To Improve Diagnosis Of Brain Tumors
Symptoms Of Brain, Pituitary Tumors Often Vague, Misdiagnosed

POSTED: 3:21 p.m. EST January 23, 2003

At an American Medical Association press conference to heighten awareness about pituitary tumors, Dr. Edward Laws from the University Of Virginia Health System, said about 20 percent of the brain tumors seen at academic medical centers are these -- yet only 5,000 people a year are actually diagnosed.

The pituitary is the master gland in the brain that controls many bodily functions like sexual maturation, reproduction and metabolism. When it is not working right, women can have menstrual irregularities and infertility. Men suffer sexual dysfunction and over-secretion of growth hormones, leading to excess body hair, and gross enlargement of features. Other symptoms include depression, weight gain, loss of sex drive and osteoporosis. Usually, the onset of a brain or pituitary gland tumor is accompanied by a condition called Cushing's disease. The symptoms of Cushing's disease include depression, weight gain, excess facial hair, headaches, and osteoporosis.

"I am sure that there are many patients with symptomatic pituitary tumors that are still unrecognized," Laws said. "For example, the typical patient with Cushing's disease has seen five or six doctors with kind of vague symptoms of weight gain and feeling not themselves with sometimes some psychological depression and the diagnosis is missed because the doctors don't think about it. But more and more they're learning to do so."

A pituitary tumor can be diagnosed through an MRI and simple hormone tests. If surgery is called for it's performed through the nostril with an operating microscope or endoscope and the patient is back to normal in three months.

"The good news is that these tumors are almost all benign, and that if we can remove them, the pituitary gland itself often comes back to normal function," Laws said. "And even if it doesn't, we know, in conjunction with the endocrinologist, how to replace the hormones that a person needs to have normal health."

Copyright 2003 by WNBC.com. All rights reserved.


---

Adrienne found this information:

TI - A prospective study of psychiatric and psychological aspects of Cushing's syndrome.
AU - Kelly WF; Kelly MJ; Faragher B
SO - Clin Endocrinol (Oxf) 1996 Dec;45(6):715-20

OBJECTIVE: Cushing's syndrome is associated with psychiatric and psychological disturbances. The aim of this study was to ascertain the extent of mental illness in patients before and after treatment for Cushing's syndrome. DESIGN AND PATIENTS: Patients with Cushing's syndrome were identified for a prospective study. Control patients were selected with pituitary adenomas secreting GH or PRL. The aim was to reassess patients after Cushing's syndrome had been treated.

MEASUREMENTS: Psychiatric symptoms were measured and classified using the Present State Examination (PSE), and analysed on the Catego Programme. The Hamilton Rating Scale (HRS) was used to measure depression. The Crown-Crisp Experiential Index was used to measure common psychoneurotic symptoms (anxiety, phobia, obsession, somatic, depression and hysteria scales). The Eysenck Personality Inventory was used to assess extroversion and neuroticism. Cortisol, ACTH, and other hormones were measured by conventional methods. Parametric and non-parametric tests were used where appropriate.

RESULTS: Catego analysis of psychiatric ratings showed only 8 patients of 43 with active Cushing's syndrome (19%) were normal. Psychiatric diagnoses were obtained as follows: neurotic depression in 20 (46%), possible neurotic depression in 1 (2%), reactive depression in 6 (14%), and non-specific neurotic symptoms in 8 (19%). Additional Catego ratings of suspected other psychoses were made for 3 patients who were also depressed. None of these 43 patients with active Cushing's syndrome had ratings of schizophrenia or mania, obsessional neurosis or pathological anxiety. In the control group 13 (87%) were normal, 1 patient with acromegaly had an anxiety state and one patient with a prolactinoma had neurotic depression. It was possible to reassess the Present State Examination after treatment in 25 patients, when cortisol levels had been substantially reduced (to normal in 88%), the percentage rated as psychiatrically normal increased from 19 to 68 (chi 2 = 11.7, 1 d.f., P 0.01). Hamilton Rating Scale scores for depression showed significant improvements after treatment for Cushing's syndrome (mean decrease from 9.2 to 2.4, n = 36, P 0.001). Crown-Crisp experiential index data showed significant improvements in anxiety, somatic symptoms, and depression (n = 25, P 0.05). Eysenck Personality Inventory assessments showed a significant improvement in neuroticism score (n = 26 P = 0.016), but no significant change in extroversion (P = 0.5) or lie score (P = 0.6).

CONCLUSIONS: Most patients with Cushing's syndrome had significant psychiatric pathology, usually depressive illness. As cortisol levels were returned to normal there were significant improvements in scores for depression and anxiety. Management of patients with Cushing's syndrome should include careful assessment of psychological and psychiatric illness.
Clinical Trials:
CenterWatch Clinical Trials

CenterWatch also provides educational materials on clinical trials for patients, care-givers and health consumers. To view a more detailed description of these resources, please visitwww.centerwatch.com/bookstore/pubs_cons_patientresources.html.

1) Depression. This study is being conducted in: - Philadelphia, PA (http://www.centerwatch.com/patient/studies/stu42273.html)

2) Do you have arthritis of the knee or hip?. This study is being conducted in: - South Plainfield, NJ (http://www.centerwatch.com/patient/studies/stu42390.html)

3) Hypercholesterolemia in South Asian Subjects. This study is being conducted in: - Buffalo, NY (http://www.centerwatch.com/patient/studies/stu42257.html)
Online Chats:
Please join us in the Chat Room (click here, and then continue on to TheCushingsChat. See directions below.)

The next scheduled chat is TONIGHT at 9 PM, Eastern, when we will discuss Cushing's, troubles with diagnosis, symptoms and much more.

Important! The chat room has been updated and will look different to folks who have been around before - there are some new features, and some of the old ones have moved to a new place, so it might take a little getting used to. People who do not have Java on their browsers may use another version of the chatroom.

Please be sure to continue on to TheCushingsChat. While you're in the Power Surge room, click on the black "X" at the top of the room ( Not the X in the blue circle) This will put you in the area where you can see all the rooms listed. You'll see the one to the list that says TheCushingsChat. Double click on that name to get into the room.

People in the main Power Surge room may be talking about menopause and will have no clue what Cushing's is. They will not be able to help in any way....unless you have menopause issues to discuss, too! If you do have menopause issues, be sure to return on Thursday nights at 9 eastern for wonderful information, guest speakers and camaraderie.

Not sure how these times relate to where you are? Here's a Time Zone Converter

Directions: When you enter the Chat Room (http://sites.chatspace.com:8350/):

1 Enter a nickname for yourself (it would help everyone if you use the same name you use to post...but it's not necessary). NO Password is required. Your password from the boards will not work, unless you register it after you are in the chatroom. More features are available when you are registered, but it is entirely optional. If your chosen name doesn't work, it means that someone else has registered it. Pick another name and try again.
You may also choose a font size at the sign-in window, under "Options".
2 Push the "LOGIN button"

You will be in my friend's Power Surge Chat Room.
3 On the top, left side, you will see a tab that says "Rooms". Click on that and there will be a list which includes the TheCushingsChat. Click on the name to get in.
I hope to see you tonight!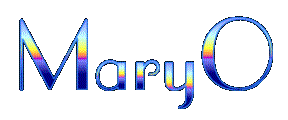 ~~~~~~~~~~~

Cushing's Help and Support at http://www.cushings-help.com
Cushing's Message Boards at http://www.cushings-support.com/cgi-bin/ib3/ikonboard.cgi
Subscribe and Unsubscribe: Cushing's Newsletters and Chat Reminders http://www.cushings-help.com/aim.htm#reminder