To read the archives, on the Internet, please click here.
Important!
Please read the chat directions below, so you're ONLY in the Cushing's Room, not both Cushing's and Power Surge. Many people end up being in both rooms, instead of only one.


---
Birthdays:
Other Celebrations:
•ChatiCat, October 9
•crys, October 10
•Simone, October 10
•Simone's daughter, October 10
•Cheryle, October 14
•fiffor , October 15

• Canadian Thanksgiving, October 8.
• Jayne and Robin are expecting.
Upcoming Surgery:
Currently Recovering:
• Shauna, lung biopsy Oct. 9

• Cassie Handy, bi-lateral adrenalectomy for recurrent Cushing's, UCLA, October 13

• Sandie Roughley, Adrenal Surgery, not sure if it's Lap or Open yet, October 13

• SarahsSanity, Pituitary Surgery, Portland, October 13

• Terry, Pituitary Surgery, Cedars Sinai with Dr Shahinian, October 13

• Cathy Tia, Pituitary Surgery, New Zealand, October 15

• Kelly S, TBA - November, Gastric Bypass Surgery

• Kammie, Pituitary Surgery, Nov 3, Cedars with Dr Shahinian

• GoodIdeaLady (Tami), 2nd transsphenoidal, Nov 10, OHSU, Portland, OR, Dr. Delashaw (Ludlam as endo)

• Doreen, Cataract Surgery, to be rescheduled

Pituitary:
• David Williams (acromegaly)
• Stayce
• AllenS
• Debbs
• Lanita
• Kathie
• Jennifer (jjlr52)
• Gina
Read all about Gina's wonderful helpers »
• Kara
• Lucille
• JudyL
Adrenal:
•Carla
•Gus
•Anita (inkognita)
•Lori (summerlori)
•Cat
•LadyDi
•Duncan
• KimB
• CJ (Christine)
• SteveB
• Allie
• Sam
• Teri T
• CathyR
Radiation:

• Dori, second gamma knife at UVA
• SandieK, gamma knife at Ohio State
• Melinda Freels, Fractionated Stereotactic Radiation
• Luisa (LSpriggs), gamma knife at UVA
Other Surgery:

• Cookie is back in the hospital, not doing well. A shunt was installed for dialysis September 24
• Ria, Removal of Thyroid due to Thyroid Cancer
• Christine, exploratory Endometriosis
• Edith, Fibroid surgery
• Katty, total abdominal hysterectomy
Other:

• Lorrie, right ankle broken in three places, her left heel fractured, is completely immobile
News!
• There are now 1728 members on the Message Boards.
• A new doctor added to Idaho.
• We welcome your articles, letters to the editor, bios and Cushing's information. Submit a Story or Article to either the snailmail CUSH Newsletter or to an upcoming email newsletter at http://www.cushings-help.com/newsletter_story.htm A no-obligation free sample of the CUSH Organization Newsletter is also available from that same link.
• Coming in November, a Special Guest Chat with Dr. Ted Friedman. More info »


---

In The Media:

• MaryO was interviewed by PBS Voices of Vision at the Philadelphia Endocrine Convention. Also featured: Dr. Mary Lee Vance, Dr. James Findling, a patient having a PSS (Petrosal Sinus Sampling). Airing TBA, October. More info here »

• Sharm Sharm was interviewed for the Montel show. Airing TBA, most likely within 30 days. She was also was interviewed for the NY Post. They printed a Cushing's article. More info here »

• Cherri S' recent pituitary surgery at Vanderbilt was taped by the Learning Channel, airing TBA. More info here »

---
---
• If you've been diagnosed with Cushing's, please participate in the Cushing's Register »
The information you provide will be used to create a register and will be shared with the medical world. It would not be used for other purposes without your expressed permission. Note: This information will not be sold or shared with other companies.
Lynne Clemens, Secretary of CUSH Org is be the person responsible for the creation of this register. If you have any questions you may contact her at lynnemc@attbi.com. You do not have to be a member of CUSH to fill out this questionnaire, as long as you are a Cushing's patient. We do not believe that the world has an accurate accounting of Cushing's patients. The only way to authenticate accuracy is with actual numbers. Your help will be appreciated. Thank you."


Fundraising:
Burden Bears:

Natalie has been collecting some money for CUSH.

She says: "I am making "Burden Bears" and selling them at my craft shows and I am donating $1 from each sale... ...So far I have collected about $20 for us."

Thanks to all of you for these clever Fundraising ideas.

CUSH can always use funds to help us all, by spreading the word and helping others. What can *you* do to help CUSH?


Upcoming Conventions, Meetings and Seminars:
•Upcoming Indianapolis Luncheon, Saturday, November 1st. More info here »

•Upcoming Pittsburgh Luncheon, Saturday, November 15th. Judy is hostess. More info here »

•CUSH is proud to announce that we are planning a Convention for October, 2003 in Portland, Oregon. More info here »

• Shauna has been busy setting this up...CUSH is proud to announce that there will be a Convention for October of 2003 in beautiful Portland, Oregon.

We have arranged to have Dr. David Cook of Oregon Health Sciences University speak to our group. Dr. Cook is an Cushing's expert and we are honored to have him speak.

We've added another speaker (thanks Cookie!), a neurosurgeon who works with Dr. Cook's patients. His name is Dr. Johnny Deleshaw, and he's the one who performed Kelly and Emilie's surgeries.

We are also arranging to have additional speakers, including (hopefully) a neuropsychologist and a gynecologist, to help us with all that goes with Cushing's Syndrome.

Our rooms are booked at the Days Inn City Center location. The cost for a single room suite is $59.00 for one or two beds with NO BREAKFAST or $69.00 for one or two beds with a Full American Breakfast. In either case, there will be an 11.5% occupancy tax. Both smoking and non-smoking are available.

The dates will be: October 16, 17 and 18th, with departure on the 19th. Our schedule will be as follows:

Thursday: General meeting of CUSH, one hour CUSH officers meeting, evening cocktail hour.

Friday: Conference with our speakers and a catered lunch, courtesy of CUSH. Dinner out that night (we'll provide selections).

Saturday: FUN!! We're looking at either a boat ride down the Columbia Gorge or possibly at train ride down the Gorge.

Sunday: Hugs, tears and goodbyes

There is a small charge (donation, tax deductible) to attend the conference, but we are sure it will be worth every cent. Many of us are putting in lots of work to make this an unforgettable, yearly event. We will invite you to tell your doctors about this - YOU NEED NOT BE A MEMBER OF CUSH TO ATTEND. We will have materials available for you to post and give your doctor to promote this event. It will be very professional and we will have some fun events planned.

We are setting a date after which attendance will be restricted. Tentatively, we are looking at until June for Conference attendance and July as the last time to book a room. All of this is subject to change, as we're still ironing out details.

Map: Map to the Convention Site »

Weather: Portland Weather »
Thanks to everyone - this is going to be one great conference!





•PDES Seminar on Growth Hormone Replacement, Saturday, Oct 18, Dearborn, MI. More info here »

• Friday and Saturday, April 1-3, 2004. Pituitary Days Convention for Doctors and Patients at UVa, Charlottesville, VA. More information here ». There will be many people from the message boards there. CUSH will have a meeting during this time, as well.

• Tentative Atlanta area meeting. Carol Perkins, former model - Victoria's Secret, Harper's Bazaar, Vogue, and the founder of Harry Barker in Savannah - has agreed to share her inspiring story. More information, as it becomes available, or check here »

• More upcoming local meetings are listed here »

• Sign up for notification of local meetings. You need not be a CUSH member to participate.
Online Chats:
Please join us in the Chat Room (click here, and then continue on to TheCushingsChat. See directions below.)

The next scheduled chat is TONIGHT at 9 PM, Eastern, when we will discuss Cushing's, troubles with diagnosis, symptoms and much more.

Important! The chat room has been updated and will look different to folks who have been around before - there are some new features, and some of the old ones have moved to a new place, so it might take a little getting used to. People who do not have Java on their browsers may use another version of the chatroom.

Please be sure to continue on to TheCushingsChat. While you're in the Power Surge room, click on the black "X" at the top of the room (Not the X in the blue circle) This will put you in the area where you can see all the rooms listed. You'll see the one to the list that says TheCushingsChat. Double click on that name to get into the room.

If you do have menopause issues, be sure to return on Thursday nights at 9 eastern for wonderful information, guest speakers and camaraderie.

Directions: When you enter the Chat Room (http://sites.chatspace.com:8350/):

1 Enter a nickname for yourself (it would help everyone if you use the same name you use to post...but it's not necessary). NO Password is required. Your password from the boards will not work, unless you register it after you are in the chatroom. More features are available when you are registered, but it is entirely optional. If your chosen name doesn't work, it means that someone else has registered it. Pick another name and try again.

You may also choose a font size at the sign-in window, under "Options".

2 Push the "LOGIN button"

You will be in my friend's Power Surge Chat Room.

3 On the top, left side, you will see a tab that says "Rooms". Click on that and there will be a list which includes the TheCushingsChat. Click on the name to get in.

I hope to see you tonight!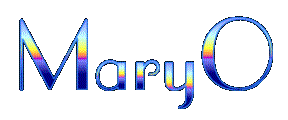 ~~~~~~~~~~~

Cushing's Help and Support at http://www.cushings-help.com
Cushing's Message Boards at http://www.cushings-support.com/cgi-bin/ib3/ikonboard.cgi
Subscribe and Unsubscribe: Cushing's Newsletters and Chat Reminders http://www.cushings-help.com/aim.htm#reminder