%%SALUTATION%%
Please, DO NOT REPLY TO THIS EMAIL! Contact and unsubscribe info is near bottom of this message.
You are receiving "Cushing's Newsletter" because you subscribed to it. Your subscription to our email newsletter is free and confidential (we don't like junk e-mail either!). You may unsubscribe from this newsletter at any time. %%UNSUBSCRIBE%%
Thank you for your support!
You may have noticed that we are now sending out our announcements in an HTML format. If you should have any problems with this email, please click here, and your subscription will be changed to text only.
To read the HTML version of this newsletter on the Internet, please click here
Important!
Please read the chat directions below, so you're ONLY in the Cushing's Room, not both Cushing's and Power Surge. Many people end up being in both rooms, instead of only one.
Please be sure to continue on to TheCushingsChat. It's as easy as 1-2-3!
1)While you're in the Power Surge room, click on the black "X" at the top of this Power Surge room. It's on the same line that reads "Power Surge Midlife Women's Health and Menopause Chat. See Scheduled Chats" (Not the X in the blue circle).
2)This will put you in the area where you can see all the rooms listed.
3)You'll see one on the list that says TheCushingsChat. Double click on that name to get into the room.
Birthdays:
Other Celebrations:
• Coco's Birthday, November 30
• Amanda's Birthday, December 2
• Carol Beavers' Birthday, December 3
• Sarah Scott 's Birthday, December 4

• CUSH celebrated it's first anniversary, November 21
• Happy Thanksgiving!, November 28
• Blessed Hanukkah!, November 30


Upcoming Surgery:
Currently Recovering:

• Erin G, Pituitary surgery at Allegenhy General Hospital in Pittsburgh, postponed

• Debbie, adrenal surgery in December.

• Cookie, E. coli infection in sinus near her previous Pituitary surgery, (her lungs are also separating), December 3

• Leslie, torn cartilege surgery, December 17




Pituitary
• Miri
• Jenny
• Jenny's NIH roommate
• Angela Kaiser
• JaqueB
• Tracey (Kiwi)
• Debbie 42

Adrenal
• Kathie Mcconnell (kamaroon)
• Denise
• Lora
• Julye
• Joyce
• Deborah's son, Curtis
• Searching5

Other
• Dori, gamma knife at UVA
• Cookie had a pacemaker installed November 4
News!
• A new Mini-Chatroom is available 24/7 on the message boards and on all pages of the Cushing's Help website. You can chat in real time with your friends, and help visitors to the website at the same time!

• There are now 1094 members on the Message Boards

• A Medical Journal to print out and take to your doctor. An Excel Worksheet version is also available. Start at http://www.cushings-help.com/journal.htm

• We welcome your articles, letters to the editor, bios and Cushing's information. Submit a Story or Article to either the snailmail CUSH Newsletter or to an upcoming email newsletter at http://www.cushings-help.com/newsletter_story.htm A no-obligation free sample of the CUSH Newsletter is also available from that same link.

• If you've joined CUSH, the first 2 newsletters and a brochure to be mailed. Each envelope contains Issues 1 (the Welcome Issue) and 2 (Summer 2002). Issue 3 (Fall) will be out fairly soon, about the beginning of December, and then we'll be on our "official" quarterly schedule. Issue 3 will have 12 pages, including pictures from the Convention at UVa. CUSH Officers also get an unstapled copy of Issue 1 to reproduce for meetings, an extra brochure for meetings and some business cards.


---
Newest Bios:
Alison Marshall
Not yet diagnosed
Adelaide, South Australia
Arlyn
Adrenal Cancer, twice
left adrenal and kidney removed
Southern California
Debbie
Adrenal surgery in December.
Email her for support
Sault Ste Marie,
Ontario Canada
Denise
Adrenal surgery, November 27
Brisbane Australia
Kari
Adrenal surgery after she goes to the Mayo Clinic
Minneapolis, MN
---

• Professions. Ever wonder if there are any other people in your field who also are dealing with with Cushing's? We're compiling a list... Professions

• The Toll-Free number is now operational. Volunteers are getting the schedule worked out. (877) 825-0128

• If you've been diagnosed with Cushing's, please participate in the Cushing's Register

The information you provide will be used to create a register and will be shared with the medical world. It would not be used for other purposes without your expressed permission. Note: This information will not be sold or shared with other companies.

Lynne Clemens, Secretary of CUSH Org is be the person responsible for the creation of this register. If you have any questions you may contact her at lynnemc@attbi.com. You do not have to be a member of CUSH to fill out this questionnaire, as long as you are a Cushing's patient. We do not believe that the world has an accurate accounting of Cushing's patients. The only way to authenticate accuracy is with actual numbers. Your help will be appreciated. Thank you."

Fundraising:
PJ (Paula) is making some fancy holiday cards. Part of the profits will benefit CUSH. Pictures will be available on the site soon.


---

Natalie has been collecting some money for CUSH.

She says: "I am making "Burden Bears" and selling them at my craft shows and I am donating $1 from each sale... ...So far I have collected about $20 for us."


---

Lynne had an old extra urine collection bottle that she used for "collections" in her office. In 31 days she collected $60.00 from the staff at Edelstein & Company LLP, Certified Public Accountants and Consultants, Boston, Massachusetts. The money will be donated to CUSH Org for one of it's many projects.

Thanks, Lynne and staff!!!


---

Thanks to all of you for these clever Fundraising ideas.

CUSH can always use funds to help us all, by spreading the word and helping others. What can *you* do to help CUSH?


Upcoming Local Meetings:
• Friday and Saturday, April 1-3, 2004. Pituitary Days Convention for Doctors and Patients at UVa, Charlottesville, VA. More information here. There will be many people from the message boards there. CUSH will have a meeting during this time, as well.

• New pictures in the Photo Gallery from the last CUSH meeting in Columbus, Ohio. Erin took these: http://www.cushings-help.com/photo_gallery.htm

• Pictures from this year's convention are available in the Photo Gallery, http://www.cushings-help.com/photo_gallery.htm

• Pictures from last year's convention are available at http://www.cushingsonline.com/Convention1.htm

• Tentative Atlanta area meeting. Carol Perkins, former model - Victoria's Secret, Harper's Bazaar, Vogue, and the founder of Harry Barker in Savannah - has agreed to share her inspiring story. More information, as it becomes available, or check here

• More upcoming local meetings are listed here.

• To list other local meetings, please send an email.



New Studies:
• Eighty-one (81) NIH Cushing's Protocols have been updated at http://www.cushings-help.com/current_trials.htm From NIH Clinical Trials listings

Search term: ADRENAL

Next time, Search Term: PITUITARY
Research:
From NIH: What Research Is Being Done on Cushing's Syndrome?

The National Institutes of Health (NIH) is the biomedical research component of the Federal Government. It is one of the health agencies of the Pub and support research on Cushing's syndrome and other disorders of the endocrine system, including the National Institute of Diabetes and Digestive and Kidney Diseases (NIDDK), the National Institute of Child Health and Human Development (NICHD), the National Institute of Neurological Disorders and Stroke (NINDS), and the National Cancer Institute (NCI).

NIH-supported scientists are conducting intensive research into the normal and abnormal function of the major endocrine glands and the many hormones of the endocrine system. Identification of the corticotropin releasing hormone (CRH), which instructs the pituitary gland to release ACTH, enabled researchers to develop the CRH stimulation test, which is increasingly being used to identify the cause of Cushing's syndrome.

Improved techniques for measuring ACTH permit distinction of ACTH-dependent forms of Cushing's syndrome from adrenal tumors. NIH studies have shown that petrosal sinus sampling is a very accurate test to diagnose the cause of Cushing's syndrome in those who have excess ACTH production. The recently described dexamethasone suppression-CHR test is able to differentiate most cases of Cushing's from Pseudo Cushing's.

As a result of this research, doctors are much better able to diagnose Cushing's syndrome and distinguish among the causes of this disorder. Since accurate diagnosis is still a problem for some patients, new tests are under study to further refine the diagnostic process.

Many studies are underway to understand the causes of formation of benign endocrine tumors, such as those which cause most cases of Cushing's syndrome. In a few pituitary adenomas, specific gene defects have been identified and may provide important clues to understanding tumor formation. Endocrine factors may also play a role. There is increasing evidence that tumor formation is a multi-step process. Understanding the basis of Cushing's syndrome will yield new approaches to therapy.

NIH supports research related to Cushing's syndrome at medical centers throughout the United States. Scientists are also treating patients with Cushing's syndrome at the NIH Warren Grant Magnuson Clinical Center in Bethesda, Maryland.

Physicians who are interested in referring a patient may contact Dr. George P. Chrousos, Developmental Endocrinology Branch, NICHD, Building 10, Room 10N262, Bethesda, Maryland 20892, telephone (301) 496-4686.


Online Chats:

Please join us in the Chat Room (click here, and then continue on to TheCushingsChat. See directions below.)
The next scheduled chat is TONIGHT at 9 PM, Eastern, when we will discuss Cushing's, troubles with diagnosis, symptoms and much more.
Important! The chat room has been updated and will look different to folks who have been around before - there are some new features, and some of the old ones have moved to a new place, so it might take a little getting used to. People who do not have Java on their browsers may use another version of the chatroom.
Please be sure to continue on to TheCushingsChat. While you're in the Power Surge room, click on the black "X" at the top of the room ( Not the X in the blue circle) This will put you in the area where you can see all the rooms listed. You'll see the one to the list that says TheCushingsChat. Double click on that name to get into the room.
People in the main Power Surge room may be talking about menopause and will have no clue what Cushing's is. They will not be able to help in any way....unless you have menopause issues to discuss, too! If you do have menopause issues, be sure to return on Thursday nights at 9 eastern for wonderful information, guest speakers and camaraderie.
Not sure how these times relate to where you are? Here's a Time Zone Converter

Directions: When you enter the Chat Room (http://sites.chatspace.com:8350/):
1 Enter a nickname for yourself (it would help everyone if you use the same name you use to post...but it's not necessary). NO Password is required. Your password from the boards will not work, unless you register it after you are in the chatroom. More features are available when you are registered, but it is entirely optional. If your chosen name doesn't work, it means that someone else has registered it. Pick another name and try again.
You may also choose a font size at the sign-in window, under "Options".
2 Push the "LOGIN button"
You will be in my friend's Power Surge Chat Room.
3 On the top, left side, you will see a tab that says "Rooms". Click on that and there will be a list which includes the TheCushingsChat. Click on the name to get in.
I hope to see you tonight!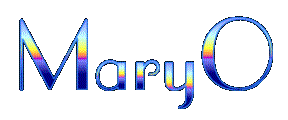 ~~~~~~~~~~~
Cushing's Help and Support at http://www.cushings-help.com
Cushing's Message Boards at http://www.cushings-support.com/cgi-bin/ib3/ikonboard.cgi
Subscribe and Unsubscribe: Cushing's Newsletters and Chat Reminders http://www.cushings-help.com/aim.htm#reminder