To read the HTML version of this newsletter, or the archives, on the Internet, please click here.

Important!

Please read the chat directions below, so you're ONLY in the Cushing's Room, not both Cushing's and Power Surge. Many people end up being in both rooms, instead of only one.


---
Birthdays:
Other Celebrations:
•Carol Beavers, December 3
•Sarah Scott, December 4
•Jill S, December 10

• The CUSH Convention was a great success!
• Jayne and Robin are expecting a baby boy on December 13.
Upcoming Surgery:
Currently Recovering:
• Cameron, Cameron started 6 weeks of continuous radiation, November 10.

•Kelly S, December 2nd, Gastric Bypass Surgery

• Sally2, (Susan Matthews), 12/8/03, Cedars-Sinai Medical Center, Dr. Shahinian

• Sammycat427 (Tracey), pituitary surgery, December 12.

• SallyC, December 15, Cedars-Sinai Medical Center, Dr. Shahinian

• Terry, Terry, adrenal surgery, December 15th

• Darlindebe, pituitary surgery, December 17.

• Sammycat427 (Tracey), pituitary surgery, December 12

Pituitary:
• Denise (radtravler)
• Kammie
• Cathy Tia
• Terry
• David Williams (acromegaly)
• Stayce
• AllenS
• Debbs
• Lanita
• Kathie
• Jennifer (jjlr52)
• Gina
Read all about Gina's wonderful helpers »
Adrenal:
•djo
•Sandie
•Cassie Handy
•Carla
•Gus
•Anita (inkognita)
•Lori (summerlori)
•Cat
•LadyDi
•Duncan
• KimB
• CJ (Christine)
• SteveB
Radiation:
• Dori, second gamma knife at UVA
• SandieK, gamma knife at Ohio State
• Melinda Freels, Fractionated Stereotactic Radiation
• Luisa (LSpriggs), gamma knife at UVA
Other Surgery:
• Doreen, Cataract Surgery
• Ria, Removal of Thyroid due to Thyroid Cancer
Other:
• Lorrie, right ankle broken in three places, her left heel fractured, is completely immobile
News!
• There are now 1844 members on the Message Boards.
• We welcome your articles, letters to the editor, bios and Cushing's information. Submit a Story or Article to either the snailmail CUSH Newsletter or to an upcoming email newsletter at http://www.cushings-help.com/newsletter_story.htm A no-obligation free sample of the CUSH Organization Newsletter is also available from that same link.
• The Transcript of the Special Guest Chat with Dr. Ted Friedman can be found here »


---

In The Media:

• MaryO was interviewed by PBS Voices of Vision at the Philadelphia Endocrine Convention. Also featured: Dr. Mary Lee Vance, Dr. James Findling, a patient having a PSS (Petrosal Sinus Sampling). Airing within the first two weeks in January, 2004. A phone call or email to your local PBS station could be helpful in ensuring that your station carries this special program. With the potential of reaching 90 million viewers in the US, this is a huge step towards increasing public awareness.

From Voices of Vision, a company that makes documentaries for PBS:

211 Hope for a Cure:
Fighting Cushing's Syndrome

It's relatively rare, but better diagnostic methods are making Cushing's Syndrome more visible to the general public. A debilitating disease that causes the overproduction of cortisol, the substance that regulates blood pressure, and the metabolism of proteins, carbohydrates and fats, Cushing's has no known cure and treatment is often complicated and risky. The doctors at St. Luke's Medical Center in Milwaukee are some of the few who are working to bring better diagnosis and treatment to those afflicted by this condition.
More info here »

• Sharm Sharm was interviewed for the Montel show. Airing TBA, most likely within 30 days. She was also was interviewed for the NY Post. They printed a Cushing's article. More info here »

• Cherri S' recent pituitary surgery at Vanderbilt was taped by the Learning Channel, airing TBA. More info here »

---
Newest Bios:
To add or edit your bio, please click here »
Cathy Tia
Updated
6 weeks today since second pituitary surgery.
New Zealand
Lisa C.
not yet diagnosed.
Federal Way, Washington
Shelley Wood
adrenocortical carcinoma
Surgery, 27th February
Sydney, Australia
---
• If you've been diagnosed with Cushing's, please participate in the Cushing's Register »
The information you provide will be used to create a register and will be shared with the medical world. It would not be used for other purposes without your expressed permission. Note: This information will not be sold or shared with other companies.
Lynne Clemens, Secretary of CUSH Org is be the person responsible for the creation of this register. If you have any questions you may contact her at lynnemc@attbi.com. You do not have to be a member of CUSH to fill out this questionnaire, as long as you are a Cushing's patient. We do not believe that the world has an accurate accounting of Cushing's patients. The only way to authenticate accuracy is with actual numbers. Your help will be appreciated. Thank you."


Fundraising:
Burden Bears:

Natalie has been collecting some money for CUSH.

She says: "I am making "Burden Bears" and selling them at my craft shows and I am donating $1 from each sale... ...So far I have collected about $20 for us."

Thanks to all of you for these clever Fundraising ideas.

CUSH can always use funds to help us all, by spreading the word and helping others. What can *you* do to help CUSH?


Upcoming Conventions, Meetings and Seminars:
Friday and Saturday, April 1-3, 2004. Pituitary Days Convention. CUSH will be meeting, also. More information next week, including the brochure and sign-up forms.

April 28-May 2, 2004, Boston, American Association of Clinical Endocrinologists (AACE) Meeting
More info here »

June 16-19, 2004 New Orleans, Endo2004.
More info here »

CUSH is proud to announce the Convention for October, 2004 in Nashville, TN.:

Friday, October 22, 2004 Dr. Lewis S. Blevins will be the keynote speaker of the 2004 CUSH Convention in Nashville, TN.
More info here ».

• Tentative Atlanta area meeting. Carol Perkins, former model - Victoria's Secret, Harper's Bazaar, Vogue, and the founder of Harry Barker in Savannah - has agreed to share her inspiring story. More information, as it becomes available, or check here »

• More upcoming local meetings are listed here »

• Sign up for notification of local meetings. You need not be a CUSH member to participate.
Online Chats:
Please join us in the Chat Room (click here, and then continue on to TheCushingsChat. See directions below.)

The next scheduled chat is TONIGHT at 9 PM, Eastern.

Important! People who do not have Java on their browsers may use another version of the chatroom.

Please be sure to continue on to TheCushingsChat. While you're in the Power Surge room, click on the black "X" at the top of the room (Not the X in the blue circle) This will put you in the area where you can see all the rooms listed. You'll see the one to the list that says TheCushingsChat. Double click on that name to get into the room.

If you do have menopause issues, be sure to return on Thursday nights at 9 eastern for wonderful information, guest speakers and camaraderie.

Directions: When you enter the Chat Room (http://sites.chatspace.com:8350/):

1 Enter a nickname for yourself (it would help everyone if you use the same name you use to post...but it's not necessary). NO Password is required. Your password from the boards will not work, unless you register it after you are in the chatroom. More features are available when you are registered, but it is entirely optional. If your chosen name doesn't work, it means that someone else has registered it. Pick another name and try again.

You may also choose a font size at the sign-in window, under "Options".

2 Push the "LOGIN button"

You will be in my friend's Power Surge Chat Room.

3 On the top, left side, you will see a tab that says "Rooms". Click on that and there will be a list which includes the TheCushingsChat. Click on the name to get in.

I hope to see you tonight!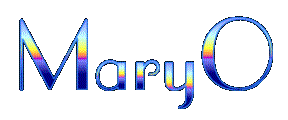 ~~~~~~~~~~~

Cushing's Help and Support at http://www.cushings-help.com
Cushing's Message Boards at http://www.cushings-support.com/cgi-bin/ib3/ikonboard.cgi
Subscribe and Unsubscribe: Cushing's Newsletters and Chat Reminders http://www.cushings-help.com/aim.htm#reminder