%%SALUTATION%%
Please, DO NOT REPLY TO THIS EMAIL! Contact and unsubscribe info is near bottom of this message.
You are receiving "Cushing's Newsletter" because you subscribed to it. Your subscription to our email newsletter is free and confidential (we don't like junk e-mail either!). You may unsubscribe from this newsletter at any time. %%UNSUBSCRIBE%%
Thank you for your support!
You may have noticed that we are now sending out our announcements in an HTML format. If you should have any problems with this email, please click here, and your subscription will be changed to text only.
To read the HTML version of this newsletter on the Internet, please click here
Important!
Please read the chat directions below, so you're ONLY in the Cushing's Room, not both Cushing's and Power Surge. Many people end up being in both rooms, instead of only one.
Please be sure to continue on to TheCushingsChat. It's as easy as 1-2-3!
1)While you're in the Power Surge room, click on the black "X" at the top of this Power Surge room. It's on the same line that reads "Power Surge Midlife Women's Health and Menopause Chat. See Scheduled Chats" (Not the X in the blue circle).
2)This will put you in the area where you can see all the rooms listed.
3)You'll see one on the list that says TheCushingsChat. Double click on that name to get into the room.
Birthdays:
Other Celebrations:
• Sarah Scott's Birthday, December 4
• Jill S' Birthday, December 10
• MarieBlank's Birthday, December 11
• qltpatti's Birthday, December 11
• CUSH celebrated it's first anniversary, November 21
Hanukkah, continues until December 7
Upcoming Surgery:
Currently Recovering:

• Erin G, Pituitary surgery at Allegenhy General Hospital in Pittsburgh, postponed

• Debbie, adrenal surgery in December.

• Leslie, torn cartilege surgery, December 17

• Darren Shore, Surgery, in mid-December




Pituitary
• Cookie
• Miri
• Jenny
• Jenny's NIH roommate
• Angela Kaiser
• JaqueB
• Tracey (Kiwi)

Adrenal
• Kathie Mcconnell (kamaroon)
• Denise
• Lora
• Julye
• Joyce
• Deborah's son, Curtis
• Searching5

Other
• Dori, gamma knife at UVA
• Cookie had a pacemaker installed November 4, and another pituitary surgery December 3
News!
• A new Mini-Chatroom is available 24/7 on the message boards and on all pages of the Cushing's Help website. You can chat in real time with your friends, and help visitors to the website at the same time!

• There are now 1105 members on the Message Boards

• A Medical Journal to print out and take to your doctor. An Excel Worksheet version is also available. Start at http://www.cushings-help.com/journal.htm

• We welcome your articles, letters to the editor, bios and Cushing's information. Submit a Story or Article to either the snailmail CUSH Newsletter or to an upcoming email newsletter at http://www.cushings-help.com/newsletter_story.htm A no-obligation free sample of the CUSH Newsletter is also available from that same link.

• If you've joined CUSH, the first 2 newsletters and a brochure to be mailed. Each envelope contains Issues 1 (the Welcome Issue) and 2 (Summer 2002). Issue 3 (Fall) will be out fairly soon, about the middle of December, and then we'll be on our "official" quarterly schedule. Issue 3 will have 12 pages, including pictures from the Convention at UVa. CUSH Officers also get an unstapled copy of Issue 1 to reproduce for meetings, an extra brochure for meetings and some business cards.


---
Newest Bios:
Darren Shore
Did not say what type of Cushing's.
Diagnosis was June 2002.
Surgery, mid-December
Montreal, Qc, Canada
David Hogg
Pit surgery, on May 15 at NIH.
His tumor was inside a pituitary mass.
Palestine, Texas
Denise
No diagnosis yet
Clovis, NM
Julie Daley
MRI showed microadenoma (3mm)
pituitary, left side.
Wisconsin
Mary
Pseudo-Cushings, has had pituitary surgery
South Carolina
Vance
Steroid induced
Before and during pictures
---

• Professions. Ever wonder if there are any other people in your field who also are dealing with with Cushing's? We're compiling a list... Professions

• The Toll-Free number is now operational. Volunteers are getting the schedule worked out. (877) 825-0128

• If you've been diagnosed with Cushing's, please participate in the Cushing's Register

The information you provide will be used to create a register and will be shared with the medical world. It would not be used for other purposes without your expressed permission. Note: This information will not be sold or shared with other companies.

Lynne Clemens, Secretary of CUSH Org is be the person responsible for the creation of this register. If you have any questions you may contact her at lynnemc@attbi.com. You do not have to be a member of CUSH to fill out this questionnaire, as long as you are a Cushing's patient. We do not believe that the world has an accurate accounting of Cushing's patients. The only way to authenticate accuracy is with actual numbers. Your help will be appreciated. Thank you."

Fundraising:
PJ (Paula) is making some fancy holiday cards. Part of the profits will benefit CUSH. Pictures will be available on the site soon.


---

Natalie has been collecting some money for CUSH.

She says: "I am making "Burden Bears" and selling them at my craft shows and I am donating $1 from each sale... ...So far I have collected about $20 for us."


---

Lynne had an old extra urine collection bottle that she used for "collections" in her office. In 31 days she collected $60.00 from the staff at Edelstein & Company LLP, Certified Public Accountants and Consultants, Boston, Massachusetts. The money will be donated to CUSH Org for one of it's many projects.

Thanks, Lynne and staff!!!


---

Thanks to all of you for these clever Fundraising ideas.

CUSH can always use funds to help us all, by spreading the word and helping others. What can *you* do to help CUSH?


Upcoming Local Meetings:
• Shauna has been busy setting this up...CUSH is proud to announce that we are planning a meeting for October of 2003 in beautiful Portland, Oregon.

We have arranged to have Dr. David Cook of Oregon Health Sciences University speak to our group. Dr. Cook is an Cushing's expert and we are honored to have him speak.

We are also arranging to have additional speakers, including (hopefully) a neuropsychologist and a gynecologist, to help us with all that goes with Cushing's Syndrome.

We are tentatively looking at booking our rooms at the Embassy Suites, Portland Airport location. The cost for a single room suite is $109, about $130 after taxes. Your room will include a breakfast. The rooms are very nice and spacious. We will have both smoking and non-smoking available.

The dates will be: October 16, 17 and 18th, with departure on the 19th. Our schedule will be as follows:

Thursday: General meeting of CUSH, one hour CUSH officers meeting, evening cocktail hour.
Friday: Conference with our speakers and a catered lunch, courtesy of CUSH. Dinner out that night (we'll provide selections).
Saturday: FUN!! We're looking at either a boat ride down the Columbia Gorge or possibly at train ride down the Gorge.
Sunday: Hugs, tears and goodbyes

There will be a small charge (donation, tax deductible) to attend the conference, but we are sure it will be worth every cent. Many of us are putting in lots of work to make this an unforgettable, yearly event. We will invite you to tell your doctors about this - YOU NEED NOT BE A MEMBER OF CUSH TO ATTEND. We will have materials available for you to post and give your doctor to promote this event. It will be very professional and we will have some fun events planned.

Here's what we need from you before we sign a contract:

If you would like to attend please let us know if you'd be willing and able to book a room. Remember, you can always share a room. We will be committed to 20 rooms per night, and need to fill all rooms.

If you're in the local Portland area and want to attend, but not take a room, please let us know.

We are setting a date after which attendance will be restricted. Tentatively, we are looking at until June for Conference attendance and July as the last time to book a room. All of this is subject to change, as we're still ironing out details.

Please let us know ASAP if you believe you can attend and if you'll need a room. Also, if you can indicate if you believe this is 100% firm, that would be great. We will be signing a binding contract that could cost CUSH more money than we have if people don't show up. We're trying to avoid that by getting your thoughts and attendance.

Thanks to everyone - this is going to be one great conference!


---

• Friday and Saturday, April 1-3, 2004. Pituitary Days Convention for Doctors and Patients at UVa, Charlottesville, VA. More information here. There will be many people from the message boards there. CUSH will have a meeting during this time, as well.

• New pictures in the Photo Gallery from the last CUSH meeting in Columbus, Ohio. Erin took these: http://www.cushings-help.com/photo_gallery.htm

• Pictures from this year's convention are available in the Photo Gallery, http://www.cushings-help.com/photo_gallery.htm

• Pictures from last year's convention are available at http://www.cushingsonline.com/Convention1.htm

• Tentative Atlanta area meeting. Carol Perkins, former model - Victoria's Secret, Harper's Bazaar, Vogue, and the founder of Harry Barker in Savannah - has agreed to share her inspiring story. More information, as it becomes available, or check here

• More upcoming local meetings are listed here.

• To list other local meetings, please send an email.



New Studies:
• Eighty-one (81) NIH Cushing's Protocols have been updated at http://www.cushings-help.com/current_trials.htm From NIH Clinical Trials listings

Search term: PITUITARY

Next time, Search Terms: CARNEY COMPLEX and ECTOPIC
Research:
Shauna found this and posted it on the message boards. She found it here: Single enzyme to blame for potbellies: study
Both fed the same low-fat diet, the genetically engineered mouse, right, carries significantly more weight around its waist than the normal mouse.

Single enzyme to blame for potbellies: study

Research in mice could lead to belt-tightening pill, stave off obesity-related ills
By Julia Sommerfeld

MSNBC Dec. 6, 2002 — A single enzyme, not just a lack of sit-ups, may be to blame for some potbellies, a new study in mice suggests. The finding could eventually pave the way for a pill that deflates spare tires and heads off the risk of diabetes and other obesity-linked diseases, experts say.

PEOPLE WHO pack on excess pounds around their waists face a much higher risk of developing heart disease, diabetes and other maladies than people who store fat in other areas, such as thighs or hips, studies show.

So a team of researchers lead by Dr. Jeffrey Flier, an endocrinologist at Beth Israel Deaconess Medical Center in Boston, set out to explain the so-called "apple-shaped body" syndrome. What they found was that a single enzyme in fat cells that raises levels of cortisol — the "fight or flight" stress hormone — triggers fat accumulation around the belly and its associated ill effects.

"We discovered that one particular enzyme seems to be extremely important for regulating the amount of fat an animal has in its abdominal area," said Flier, also a professor of medicine at Harvard Medical School.

The researchers were drawn to the role of cortisol because patients with a rare illness known as Cushing syndrome — who have too much of the steroid hormone in their blood — develop severe obesity concentrated around their middles and become diabetic.

Since overweight people without Cushing syndrome typically don't have too much cortisol in their bloodstream, Flier hypothesized that they may be producing high cortisol levels solely in their fat cells — possibly because the enzyme HSD-1, which makes cortisol from another molecule, is overactive.

STUDY DETAILS
So Flier and his team genetically engineered a strain of mice to moderately overproduce the HSD-1 enzyme in their fat cells and compared them with normal mice. For the first nine weeks of life both groups of mice were fed low-fat diets and their weights were the same.

But as the mice entered adulthood, the engineered mice steadily ate more and grew fatter. By 15 weeks, they weighed 16 percent more and carried a much larger proportion of their body weight around their abdomens than normal mice.

The level of cortisol in their stomach fat tissue was 15 percent to 30 percent higher than in their non-engineered counterparts.

When the animals were fed a high-fat diet, the engineered mice also were significantly more prone to weight gain — they packed on 20 percent more weight than the normal mice.

Cortisol appears to increase appetite and cause fat cells in the belly to suck up fat from the bloodstream and store it there, Flier said.

The engineered mice also developed diabetes, high blood pressure and high cholesterol.

POSSIBLE NEW TREATMENT PATHWAY
"This is an important piece in the puzzle to understanding different types of obesity and the link between obesity and diabetes," said Dr. Bob Farese, an endocrinologist who studies fat metabolism at the Gladstone Institute of Cardiovascular Disease at the University of California, San Francisco.

"The [genetically modified] mice enabled the researchers to keep all things constant except for the enzyme. They just changed the enzyme, which produced wide-ranging effects — this implicates a direct causal agent," Farese said, adding that the enzyme offers a potential new pathway for treating obesity.

"Attacking this enzyme may well be a valuable way to treat obesity and its related complications," Flier said. "A number of pharmaceutical companies are already interested in the compound."

But he said any human trials of a potential drug to block the enzyme are several years off.

In the meantime, he said that just because the researchers genetically engineered the mice to have potbellies, that doesn't mean the trait is hard-wired into human genes — the enzyme levels could potentially be influenced by non-genetic factors such as diet.

"We can't say from this study that [a potbelly] is genetically determined in humans — but I think it's likely," Flier said.

He said he is currently researching variations in the gene that codes for the HSD-1 enzyme in humans to answer that very question.

Online Chats:

Please join us in the Chat Room (click here, and then continue on to TheCushingsChat. See directions below.)
The next scheduled chat is TONIGHT at 9 PM, Eastern, when we will discuss Cushing's, troubles with diagnosis, symptoms and much more.
Important! The chat room has been updated and will look different to folks who have been around before - there are some new features, and some of the old ones have moved to a new place, so it might take a little getting used to. People who do not have Java on their browsers may use another version of the chatroom.
Please be sure to continue on to TheCushingsChat. While you're in the Power Surge room, click on the black "X" at the top of the room ( Not the X in the blue circle) This will put you in the area where you can see all the rooms listed. You'll see the one to the list that says TheCushingsChat. Double click on that name to get into the room.
People in the main Power Surge room may be talking about menopause and will have no clue what Cushing's is. They will not be able to help in any way....unless you have menopause issues to discuss, too! If you do have menopause issues, be sure to return on Thursday nights at 9 eastern for wonderful information, guest speakers and camaraderie.
Not sure how these times relate to where you are? Here's a Time Zone Converter

Directions: When you enter the Chat Room (http://sites.chatspace.com:8350/):
1 Enter a nickname for yourself (it would help everyone if you use the same name you use to post...but it's not necessary). NO Password is required. Your password from the boards will not work, unless you register it after you are in the chatroom. More features are available when you are registered, but it is entirely optional. If your chosen name doesn't work, it means that someone else has registered it. Pick another name and try again.
You may also choose a font size at the sign-in window, under "Options".
2 Push the "LOGIN button"
You will be in my friend's Power Surge Chat Room.
3 On the top, left side, you will see a tab that says "Rooms". Click on that and there will be a list which includes the TheCushingsChat. Click on the name to get in.
I hope to see you tonight!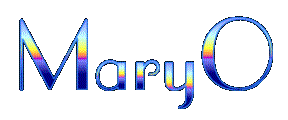 ~~~~~~~~~~~
Cushing's Help and Support at http://www.cushings-help.com
Cushing's Message Boards at http://www.cushings-support.com/cgi-bin/ib3/ikonboard.cgi
Subscribe and Unsubscribe: Cushing's Newsletters and Chat Reminders http://www.cushings-help.com/aim.htm#reminder