Important!
Please read the chat directions below, so you're ONLY in the Cushing's Room, not both Cushing's and Power Surge. Many people end up being in both rooms, instead of only one.


---
Birthdays:
Other Celebrations:
• Kimmy28, February 13
• Leigh, February 13
• Deleciab (Denise), February 13
• vhowley (Val), February 14
• Debbie Smith, February 15
• lindalbarnes, February 18
• (HandiMan's Mom) Nancy's Birthday, February 19
• Lincoln's Birthday, February 12

• Happy Valentine's Day, February 14

()

• President's Day, February 17
Upcoming Surgery:
Currently Recovering:
• Melinda 2, BLA, February 14

• Cherri in AL, Pituitary surgery, February 18, Vanderbilt

• Melinda Freels, starts Fractionated Stereotactic Radiation, February 18, St. Joseph's Hospital in Atlanta. This will be daily over a 6 week period.

• Angela Kaiser, BLA, Feb 19, Dr. Voellinger, Presbyterian Hospital, Charlotte NC

• Dee (deleciab), Pituitary surgery, February 20, with Dr. Turner in Albuquerque, NM

• Duncan (Karen), Pituitary Surgery, probably the week of February 24

• Jaime, Pituitary surgery at UVa, March 10

• Jinxie, Pituitary surgery in CA, March 12

Pituitary
• Linda P. (tinydogpries)
• BrendaC
• Darren Shore
• Erin
• Libby
• Judy
• Cookie
• Miri
• Jenny

Adrenal
• Deborah's son, Curtis, from a second adrenal surgery
• Suzanne
• Debbie
• Kathie Mcconnell (kamaroon)
• Denise
• Lora
• Julye

Other
• Jennifer (Jennifurlii), Sleep Apnea
• Dori, gamma knife at UVA


---

• Cookie had a pacemaker installed November 4, and another pituitary surgery December 3.

She then returned to the hospital, in Florida, after another incident. Now, she is in the hospital in Ohio with congestive heart failure and anemia. She just started dialysis and had skin biopsies and is waiting for results. Monday night her heart stopped beating and she stopped breathing - possible heart attack.

Her kidney biopsy has been postponed and will, hopefully, not be needed. Please send much needed prayers!

News!
• The newest UVa Convention pictures are from LynnInVa. See them at Lynn's Convention Pictures

• There are now 1245 members on the Message Boards

• We welcome your articles, letters to the editor, bios and Cushing's information. Submit a Story or Article to either the snailmail CUSH Newsletter or to an upcoming email newsletter at http://www.cushings-help.com/newsletter_story.htm A no-obligation free sample of the CUSH Organization Newsletter is also available from that same link.

• A list of Current CUSH Organization members is available here..


---
Newest Bios:
To add or edit your bio, please click here.
Lori King
Lori is not yet diagnosed
She'd like someone to talk to from Canada
Moncton, New Brunswick, Canada
Melinda Freels
Updated, diagnosed with pit, well detailed bio and pictures.
Oak Ridge, TN.
Sue
Updated, picture added.
Jackson, MN.
---
• If you've been diagnosed with Cushing's, please participate in the Cushing's Register
The information you provide will be used to create a register and will be shared with the medical world. It would not be used for other purposes without your expressed permission. Note: This information will not be sold or shared with other companies.
Lynne Clemens, Secretary of CUSH Org is be the person responsible for the creation of this register. If you have any questions you may contact her at lynnemc@attbi.com. You do not have to be a member of CUSH to fill out this questionnaire, as long as you are a Cushing's patient. We do not believe that the world has an accurate accounting of Cushing's patients. The only way to authenticate accuracy is with actual numbers. Your help will be appreciated. Thank you."


Fundraising:
Decorative Candles:

Julia (Spencer's Mom) is beginning to make food oriented candles - shaped like sundaes, pies, and other desserts. She will donate 20% of the proceeds to CUSH and she's even trying to making a candle in the shape of the CUSH pin!

Watch for more infomation about this new CUSH Fundraiser.
---
Cape Cod Candles:

Lynn in Va Cushieinvirginia@msn.com) has an idea for a CUSH fundraiser. Her friend Sherri has been a Party-Lite Candle consultant for many years. The candles have several different scents/colors to choose from: Cinnamon Stick (Brown), Raspberry/Thyme (raspberry), Mulberry (Mulberry), Ocean Mist (Royal Blue), Bayberry (Sage), Lime/Cilantro (light sage), Honeydew (Mint), Pear / Basil (Yellow), Vanilla (Ivory). There is an optional lid and a platter to go underneath.

These would make terrific Secret Someone gifts and you'd be helping CUSH out at the same time!

The candles are all pure Cape Cod candles. The total cost is 15.00 per candle including shipping/handling. Sherri has offered us her commission, $3.00 for each candle that is sold, to go to our CUSH Organization.

For an order form, please email Cushieinvirginia@msn.com or download here in Excel format.

Please send checks with orders to:
Sherri Blakeman
7808 Knollwood Street
Brandywine, MD 20613


You may also email orders to Sherriblakeman@comcast.net and mail the checks to her.

Many thanks to Lynn and Sherri!
---
Burden Bears:

Natalie has been collecting some money for CUSH.

She says: "I am making "Burden Bears" and selling them at my craft shows and I am donating $1 from each sale... ...So far I have collected about $20 for us."
---
Remember iGive.com...
... all year round.

iGive.com allows online stores to donate a percentage of their profit to running these Cushing's Support sites at no cost to you. So far, members have raised $224.20, and it hasn't cost them a cent.

Through April 30th, iGive.com is giving away FREE $5 donations for each new member who joins iGive & shops within 45 days!

See the list of participating merchants.

Thank you so much for your support!
---

Thanks to all of you for these clever Fundraising ideas.

CUSH can always use funds to help us all, by spreading the word and helping others. What can *you* do to help CUSH?


Upcoming Local Meetings:
• Shauna has been busy setting this up...CUSH is proud to announce that we are planning a meeting for October of 2003 in beautiful Portland, Oregon.

We have arranged to have Dr. David Cook of Oregon Health Sciences University speak to our group. Dr. Cook is an Cushing's expert and we are honored to have him speak.

We've added another speaker (thanks Cookie!), a neurosurgeon who works with Dr. Cook's patients. His name is Dr. Johnny Deleshaw, and he's the one who performed Kelly's surgery.

We are also arranging to have additional speakers, including (hopefully) a neuropsychologist and a gynecologist, to help us with all that goes with Cushing's Syndrome.

We are tentatively looking at booking our rooms at the Embassy Suites, Portland Airport location. The cost for a single room suite is $109, about $130 after taxes. Your room will include a breakfast. The rooms are very nice and spacious. We will have both smoking and non-smoking available.

The dates will be: October 16, 17 and 18th, with departure on the 19th. Our schedule will be as follows:

Thursday: General meeting of CUSH, one hour CUSH officers meeting, evening cocktail hour.

Friday: Conference with our speakers and a catered lunch, courtesy of CUSH. Dinner out that night (we'll provide selections).

Saturday: FUN!! We're looking at either a boat ride down the Columbia Gorge or possibly at train ride down the Gorge.

Sunday: Hugs, tears and goodbyes

There will be a small charge (donation, tax deductible) to attend the conference, but we are sure it will be worth every cent. Many of us are putting in lots of work to make this an unforgettable, yearly event. We will invite you to tell your doctors about this - YOU NEED NOT BE A MEMBER OF CUSH TO ATTEND. We will have materials available for you to post and give your doctor to promote this event. It will be very professional and we will have some fun events planned.

Here's what we need from you before we sign a contract:

If you would like to attend please let us know if you'd be willing and able to book a room. Remember, you can always share a room. We will be committed to 20 rooms per night, and need to fill all rooms.

If you're in the local Portland area and want to attend, but not take a room, please let us know.

We are setting a date after which attendance will be restricted. Tentatively, we are looking at until June for Conference attendance and July as the last time to book a room. All of this is subject to change, as we're still ironing out details.

Please let us know ASAP if you believe you can attend and if you'll need a room. Also, if you can indicate if you believe this is 100% firm, that would be great. We will be signing a binding contract that could cost CUSH more money than we have if people don't show up. We're trying to avoid that by getting your thoughts and attendance.

Thanks to everyone - this is going to be one great conference!


---

• Friday and Saturday, April 1-3, 2004. Pituitary Days Convention for Doctors and Patients at UVa, Charlottesville, VA. More information here. There will be many people from the message boards there. CUSH will have a meeting during this time, as well.

• New pictures in the Photo Gallery from the last CUSH meeting in Columbus, Ohio. Erin took these: http://www.cushings-help.com/photo_gallery.htm

• Pictures from this year's convention are available in the Photo Gallery, http://www.cushings-help.com/photo_gallery.htm

• Pictures from last year's convention are available at http://www.cushingsonline.com/Convention1.htm

• Tentative Atlanta area meeting. Carol Perkins, former model - Victoria's Secret, Harper's Bazaar, Vogue, and the founder of Harry Barker in Savannah - has agreed to share her inspiring story. More information, as it becomes available, or check here

• More upcoming local meetings are listed here.

• To list other local meetings, please send an email.


In the Media:
February 7, 2003
NUTRITION NEWS FOCUS
"Nutrition news is important. We help you understand it!"

Today's Topic: Steroids Masquerade as Supplements

Steroids are hormones derived from cholesterol. The male versions are derivatives of testosterone and act to build muscle and cut body fat when combined with enough exercise. All of these drugs are prescription items and have been banned by a number of sports authorities. Because of holes in the existing U.S. laws, some dietary supplement manufacturers are selling "steroid precursors" or "prosteroids" without any government oversight.

The steroids in question are 1-testosterone and 4-hydroxytestosterone and are sold under a variety of brand names, some of which are heavily advertised. These drugs are readily converted in the body into the active hormones, which would be illegal to sell and use without a physician's prescription.

HERE'S WHAT YOU NEED TO KNOW: Steroids, like any hormones, are potent and potentially dangerous drugs whether they are marketed as nutritional supplements or not. In doses needed to build muscle, anabolic steroids induce aggressive behavior, liver damage (including cancer), hair loss, and shrinkage of the testicles. Doesn't seem like a worthwhile price to pay for what diet and exercise can do.


---

Many Have Subconscious Bias Against Obese: Study
Fri Feb 7, 2:04 PM ET

By Alison McCook

NEW YORK (Reuters Health) - New study findings show that even when people don't believe they are biased against the overweight, those biases often exist at subconscious levels, and may creep out in subtle ways.

Dr. Bethany A. Teachman and her colleagues discovered that even when people say they do not have negative feelings toward the overweight, a word association exercise shows that they do.

These negative stereotypes about the overweight appeared even when people were told before the word exercise that obesity mostly results from a person's genetic makeup, the authors report.

People who are overweight are the subjects of discrimination in many areas of life, Teachman said, and these "anti-fat" societal messages may influence our thinking in subtle ways, even if we try to fight against them.

"One possibility is that despite our best intentions to be tolerant and nonjudgmental, we are still greatly affected by the cultural message that being overweight is a moral weakness, and messages that negatively portray overweight people in the media," Teachman said.

"Another possibility is that implicit biases reflect attitudes and beliefs that a person is aware of, but does not feel it is socially acceptable to report," the University of Virginia researcher added.

During the study, Teachman, along with Dr. Kelly Brownell and colleagues asked 144 people to report how they felt about what "fat people are like." Some participants were first shown a made-up "research study" that said obesity was caused primarily by genetics; other participants were given a different "study" to read, this one said extra pounds were most often due to overeating and lack of exercise. A third group was given no study to read.

The participants then completed a word exercise designed to tease out negative biases that they might unconsciously hold against the obese.

In the current issue of Health Psychology, Teachman and her colleagues report that the word exercise revealed that many people--even those who say they have no anti-fat biases--have subconscious, negative associations with being overweight.

These subconscious biases may crop up in many situations of daily life, Teachman said in an interview, such as when we walk down the street, hear a "fat joke," or any situation in which we have to react spontaneously to an overweight person.

"For example, past research has found that implicit anti-fat biases predicted how far people wanted to sit from a person who was overweight," she said.

Other studies have shown that focusing on images of positive African-American role models can help people overcome their unconscious race biases, and the same technique could help combat the stigma of obesity, Teachman offered.

"I hope that we will continue to see changes in the media's presentation of overweight persons," she added, "including more common portrayals and reflections of overweight persons in all of life's diverse professional, family, and romantic roles, rather than the typical negative portrayal."

Other changes that could dispel some negative stereotypes about the obese include discouraging "fat jokes," and encouraging education about the causes of obesity, "so that the current myths that obesity is entirely an individual's fault because of lack of will power and over eating can be corrected," Teachman said.

The research was funded by the Rudd Foundation.


SOURCE: Health Psychology 2003;22:68-78.
New Book:
Hormonal Balance: Understanding Hormones, Weight, and Your Metabolism
by Scott Isaacs, Todd Leopold (Contributor), Neil B. Shulman

Book Description
Hormonal Balance profiles each hormone system in clear terms, discussing what can go wrong and how imbalances can affect weight and even perpetuate obesity. By explaining how to reverse symptoms of hormonal imbalance through diet changes and other remedies, readers learn to recognize and respond to hormone imbalances in everything from menstrual cycles to diabetes.

Dr. Isaacs is Melinda Freels Endo. Melinda writes: "I want to give my endo's new book a plug. He doesn't know I'm doing this. Dr. Isaacs is the best endo I've seen, (and I've seen at least a dozen in the Atlanta area) plus he really knows his stuff. Anyway, Hormonal Balance is very well written, in easy-to-understand language. It covers a variety of hormonal diseases, including Cushing's, PCOS, Androgen disorders, insulin resistance, thyroid, growth hormone deficiency, etc."
Online Chats:
Please join us in the Chat Room (click here, and then continue on to TheCushingsChat. See directions below.)

The next scheduled chat is TONIGHT at 9 PM, Eastern, when we will discuss Cushing's, troubles with diagnosis, symptoms and much more.

Important! The chat room has been updated and will look different to folks who have been around before - there are some new features, and some of the old ones have moved to a new place, so it might take a little getting used to. People who do not have Java on their browsers may use another version of the chatroom.

Please be sure to continue on to TheCushingsChat. While you're in the Power Surge room, click on the black "X" at the top of the room ( Not the X in the blue circle) This will put you in the area where you can see all the rooms listed. You'll see the one to the list that says TheCushingsChat. Double click on that name to get into the room.

People in the main Power Surge room may be talking about menopause and will have no clue what Cushing's is. They will not be able to help in any way....unless you have menopause issues to discuss, too! If you do have menopause issues, be sure to return on Thursday nights at 9 eastern for wonderful information, guest speakers and camaraderie.

Not sure how these times relate to where you are? Here's a Time Zone Converter

Directions: When you enter the Chat Room (http://sites.chatspace.com:8350/):

1 Enter a nickname for yourself (it would help everyone if you use the same name you use to post...but it's not necessary). NO Password is required. Your password from the boards will not work, unless you register it after you are in the chatroom. More features are available when you are registered, but it is entirely optional. If your chosen name doesn't work, it means that someone else has registered it. Pick another name and try again.
You may also choose a font size at the sign-in window, under "Options".
2 Push the "LOGIN button"

You will be in my friend's Power Surge Chat Room.
3 On the top, left side, you will see a tab that says "Rooms". Click on that and there will be a list which includes the TheCushingsChat. Click on the name to get in.
I hope to see you tonight!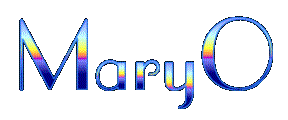 ~~~~~~~~~~~

Cushing's Help and Support at http://www.cushings-help.com
Cushing's Message Boards at http://www.cushings-support.com/cgi-bin/ib3/ikonboard.cgi
Subscribe and Unsubscribe: Cushing's Newsletters and Chat Reminders http://www.cushings-help.com/aim.htm#reminder