This week's Power Surge guest will be of great interest to anyone who posts or reads the new Monday's Fitness, Weight Loss And Support Group. Here's more info on this chat:



Thursday Power Surge Live! Guest Chats
Thursday, February 6, 9 PM, ET
Howard Shapiro, M.D.
Need Motivation for Weight Loss?
Learn Weight-Loss Secrets



Howard Shapiro, M.D.
Howard Shapiro, M.D. has had a successful holistic weight loss practice in Manhattan for more than 20 years.
Author of the provocative New York Times bestselling book,
Dr. Shapiro's Picture Perfect Weight Loss:
The Visual Program for Permanent Weight Loss,
Dr. Howard M. Shapiro proves that great eating and weight loss can go hand in hand. Dr. Shapiro empowers you to take charge of your diet. After all, losing weight is all about calories. Whether you're eating out for pleasure or business, enjoying a snack or even a chocolate indulgence, his proven program of Food Awareness Training will show you how it can all be done-without gaining weight.

So stop dieting, depriving yourself, and feeling guilty. Whether you want to lose 100 pounds or simply to maintain your ideal weight, here is an invaluable resource that will help you enjoy a healthy and happy balance in your life.

Featured in the New York Times, New York Daily News, New Woman, Vogue, Mademoiselle, W, Marie Claire, Cosmopolitan, Self, Ladies Home Journal, Woman's Day, Good Housekeeping, Parents Magazine, Longevity, and Reader's Digest, he has helped hundreds of celebrity, executive, and model clients successfully lose weight.

In 1998, he created a weight-loss program for the New York City Police Department. The program was so successful that he was asked to develop a 10 week program for the New York City Fire Department in which the participants lost between 22 - 45 pounds.

This program continues to be featured on Good Morning America and The View.

Dr. Shapiro will appear as part of
Power Surge's GIGS (tm) (Getting Into Good Shape) series.

Enter the Chat with Dr. Howard M. Shapiro on Thursday, February 6
---
Important!
Please read the chat directions below, so you're ONLY in the Cushing's Room, not both Cushing's and Power Surge. Many people end up being in both rooms, instead of only one.


Birthdays:
Other Celebrations:
• cathydixon, February 8
• Dawn2976, February 9
• Kiri, February 11
• Shauna, BLA anniversary, February 5
• Lincoln's Birthday, Feb 12
Upcoming Surgery:
Currently Recovering:
• Deborah's son, Curtis, second adrenal surgery, BLA, today, February 5

• Melinda 2, BLA, February 14

• Cherri in AL, Pituitary surgery, February 18, Vanderbilt

• Angela Kaiser, BLA, Feb 19, Dr. Voellinger, Presbyterian Hospital, Charlotte NC

• Dee (deleciab), Pituitary surgery, February 20, with Dr. Turner in Albuquerque, NM

• Jaime, Pituitary surgery at UVa, March 10

Pituitary
• Linda P. (tinydogpries)
• BrendaC
• Darren Shore
• Erin
• Libby
• Judy
• Cookie
• Miri
• Jenny

Adrenal
• Deborah's son, Curtis, from a second adrenal surgery today
• Suzanne
• Debbie
• Kathie Mcconnell (kamaroon)
• Denise
• Lora
• Julye
• Joyce
• Searching5

Other
• Jennifer (Jennifurlii), Sleep Apnea
• Leslie, torn cartilage
• Dori, gamma knife at UVA
• Cookie had a pacemaker installed November 4, and another pituitary surgery December 3.

Cookie also returned to the hospital, in Florida, after another incident. Now, she is in the hospital in Ohio with congestive heart failure and anemia. Please send prayers!

News!
• New on the Site: Add your own doctor to the Helpful Doctors List. The newest doctor is from Skokie, Illinois.

• The newest board is Monday's Fitness, Weight Loss And Support Group. Help keep (or start!) those New Year's Resolutions on this new board

• There are now 1228 members on the Message Boards

• We welcome your articles, letters to the editor, bios and Cushing's information. Submit a Story or Article to either the snailmail CUSH Newsletter or to an upcoming email newsletter at http://www.cushings-help.com/newsletter_story.htm A no-obligation free sample of the CUSH Organization Newsletter is also available from that same link.

• A list of Current CUSH Organization members is available here..


---
Newest Bios:
To add or edit your bio, please click here.
Brian
Ectopic, 5cm mass in chest, surgery and now radiation in New York
Washington, D.C.
Diana Crosley
Had adrenal surgery
at NIH, January, 2002
Columbus, OH
Irene
Steroid induced
Perrysburg, OH
originally from Boston
Mirage
Undiagnosed,
possible Carney Complex
Ironton, OH
Sandie
Pituitary Surgery in 1996,
possible recurrence
Columbus, OH
---
• If you've been diagnosed with Cushing's, please participate in the Cushing's Register
The information you provide will be used to create a register and will be shared with the medical world. It would not be used for other purposes without your expressed permission. Note: This information will not be sold or shared with other companies.
Lynne Clemens, Secretary of CUSH Org is be the person responsible for the creation of this register. If you have any questions you may contact her at lynnemc@attbi.com. You do not have to be a member of CUSH to fill out this questionnaire, as long as you are a Cushing's patient. We do not believe that the world has an accurate accounting of Cushing's patients. The only way to authenticate accuracy is with actual numbers. Your help will be appreciated. Thank you."


Fundraising:
Decorative Candles:

Julia (Spencer's Mom) is beginning to make food oriented candles - shaped like sundaes, pies, and other desserts. She's even trying to making a candle in the shape of the CUSH pin!

Watch for more infomation about this new CUSH Fundraiser.
---
Cape Cod Candles:

Lynn in Va Cushieinvirginia@msn.com) has an idea for a CUSH fundraiser. Her friend Sherri has been a Party-Lite Candle consultant for many years. The candles have several different scents/colors to choose from: Cinnamon Stick (Brown), Raspberry/Thyme (raspberry), Mulberry (Mulberry), Ocean Mist (Royal Blue), Bayberry (Sage), Lime/Cilantro (light sage), Honeydew (Mint), Pear / Basil (Yellow), Vanilla (Ivory). There is an optional lid and a platter to go underneath.

These would make terrific Secret Someone gifts and you'd be helping CUSH out at the same time!

The candles are all pure Cape Cod candles. The total cost is 15.00 per candle including shipping/handling. Sherri has offered us her commission, $3.00 for each candle that is sold, to go to our CUSH Organization.

For an order form, please email Cushieinvirginia@msn.com or download here in Excel format.

Please send checks with orders to:
Sherri Blakeman
7808 Knollwood Street
Brandywine, MD 20613


You may also email orders to Sherriblakeman@comcast.net and mail the checks to her.

Many thanks to Lynn and Sherri!
---
Burden Bears:

Natalie has been collecting some money for CUSH.

She says: "I am making "Burden Bears" and selling them at my craft shows and I am donating $1 from each sale... ...So far I have collected about $20 for us."
---
Remember iGive.com...
... all year round.

iGive.com allows online stores to donate a percentage of their profit to running these Cushing's Support sites at no cost to you. So far, members have raised $223.47, and it hasn't cost anyone a cent.

Now through February 28, 2003, (extended deadline), iGive.com is giving away FREE $5 donations for each new member who joins iGive & shops within 45 days!

See the list of participating merchants.

So far: Total disbursed: $209.22
Total raised: through shopping: $182.47
through bonuses: $41.00
Grand total raised: $223.47

Thank you so much for your support!
---

Thanks to all of you for these clever Fundraising ideas.

CUSH can always use funds to help us all, by spreading the word and helping others. What can *you* do to help CUSH?


Upcoming Local Meetings:
• Shauna has been busy setting this up...CUSH is proud to announce that we are planning a meeting for October of 2003 in beautiful Portland, Oregon.

We have arranged to have Dr. David Cook of Oregon Health Sciences University speak to our group. Dr. Cook is an Cushing's expert and we are honored to have him speak.

We've added another speaker (thanks Cookie!), a neurosurgeon who works with Dr. Cook's patients. His name is Dr. Johnny Deleshaw, and he's the one who performed Kelly's surgery.

We are also arranging to have additional speakers, including (hopefully) a neuropsychologist and a gynecologist, to help us with all that goes with Cushing's Syndrome.

We are tentatively looking at booking our rooms at the Embassy Suites, Portland Airport location. The cost for a single room suite is $109, about $130 after taxes. Your room will include a breakfast. The rooms are very nice and spacious. We will have both smoking and non-smoking available.

The dates will be: October 16, 17 and 18th, with departure on the 19th. Our schedule will be as follows:

Thursday: General meeting of CUSH, one hour CUSH officers meeting, evening cocktail hour.

Friday: Conference with our speakers and a catered lunch, courtesy of CUSH. Dinner out that night (we'll provide selections).

Saturday: FUN!! We're looking at either a boat ride down the Columbia Gorge or possibly at train ride down the Gorge.

Sunday: Hugs, tears and goodbyes

There will be a small charge (donation, tax deductible) to attend the conference, but we are sure it will be worth every cent. Many of us are putting in lots of work to make this an unforgettable, yearly event. We will invite you to tell your doctors about this - YOU NEED NOT BE A MEMBER OF CUSH TO ATTEND. We will have materials available for you to post and give your doctor to promote this event. It will be very professional and we will have some fun events planned.

Here's what we need from you before we sign a contract:

If you would like to attend please let us know if you'd be willing and able to book a room. Remember, you can always share a room. We will be committed to 20 rooms per night, and need to fill all rooms.

If you're in the local Portland area and want to attend, but not take a room, please let us know.

We are setting a date after which attendance will be restricted. Tentatively, we are looking at until June for Conference attendance and July as the last time to book a room. All of this is subject to change, as we're still ironing out details.

Please let us know ASAP if you believe you can attend and if you'll need a room. Also, if you can indicate if you believe this is 100% firm, that would be great. We will be signing a binding contract that could cost CUSH more money than we have if people don't show up. We're trying to avoid that by getting your thoughts and attendance.

Thanks to everyone - this is going to be one great conference!


---

• Friday and Saturday, April 1-3, 2004. Pituitary Days Convention for Doctors and Patients at UVa, Charlottesville, VA. More information here. There will be many people from the message boards there. CUSH will have a meeting during this time, as well.

• New pictures in the Photo Gallery from the last CUSH meeting in Columbus, Ohio. Erin took these: http://www.cushings-help.com/photo_gallery.htm

• Pictures from this year's convention are available in the Photo Gallery, http://www.cushings-help.com/photo_gallery.htm

• Pictures from last year's convention are available at http://www.cushingsonline.com/Convention1.htm

• Tentative Atlanta area meeting. Carol Perkins, former model - Victoria's Secret, Harper's Bazaar, Vogue, and the founder of Harry Barker in Savannah - has agreed to share her inspiring story. More information, as it becomes available, or check here

• More upcoming local meetings are listed here.

• To list other local meetings, please send an email.


In the Media:
From AOL News and FDA OKs Unique New Psoriasis Treatment (Non-steroid)

By LAURAN NEERGAARD
.c The Associated Press

WASHINGTON (AP) - A unique drug that targets renegade immune cells to control hard-to-treat psoriasis won Food and Drug Administration approval Friday, offering a long-awaited new option to patients covered in the itchy skin disease.

Called Amevive, the drug has been eagerly awaited by physicians because it works differently than the many other psoriasis treatments on the market.

Amevive has not yet been compared to any other treatments so there's no way to know if it will prove a better option for patients, the FDA cautioned.

Still, about 1.5 million Americans have moderate to severe psoriasis. While it's not yet curable, many are searching for new options to control the stubborn disease that can cover much of the skin in red, scaly, itchy patches. Particularly severe forms also can cause a type of arthritis.

Amevive, which comes in intravenous and intramuscular injection forms, will begin selling Monday, said maker Biogen Inc. It will cost $7,000 to $10,000 for a 12-week course of treatment; each weekly dose is given in a doctor's office.

Psoriasis is thought to form when the immune system runs amok and cells called memory effector T cells prompt skin inflammation.

Current treatments for psoriasis range from ointments to ultraviolet therapy to other injected drugs that can broadly suppress the immune system.

Amevive, known chemically as alefacept, was designed to target only the harmful T cells, not the rest of the immune system.

``That's certainly a hope, that you have a much more selective effect'' than with other medications, said FDA's Dr. Karen Weiss. But, she cautioned, ``it's too soon to say it's a very selective and therefore a very safe therapy.''

In fact, patients will require a blood test before each weekly Amevive dose to ensure their levels of infection-fighting immune cells haven't dipped too low, which would require postponing a dose. Another theoretical concern is that by suppressing the immune system, the risk of cancer might increase.

Biogen-sponsored studies enrolled patients with chronic psoriasis that covered at least 10 percent of their bodies, and gave them either Amevive or dummy injections. About 40 percent of Amevive patients saw their psoriasis symptoms cut in half, compared with about 10 percent of placebo-treated patients.

A small number even saw their lesions almost vanish, for at least a while.

How long the effect lasted varied, but a small subset of patients went seven months or longer before needing additional treatment, FDA said.

The FDA didn't restrict the number of times patients can repeat Amevive therapy when their psoriasis recurs. But Cambridge, Mass.-based Biogen did agree to track such patients to provide more safety data, Weiss said.

One additional warning: No one knows if the drug will harm a developing fetus, and many psoriasis patients are women of childbearing age. So doctors are encouraged to list any patients who become pregnant while using the drug in a Biogen pregnancy registry, by calling 1-866-AMEVIVE.


---

From AOL News and http://www.prnewswire.com

Adults With Growth Hormone Deficiency May Be at Increased Risk For Strokes and Heart Attacks
01/30/2003 06:01 EST

MAGIC Launches New Educational Program for Thousands of Affected Adults

CHICAGO, Jan. 30 /PRNewswire/ -- Adults who suffer from growth hormone deficiency may be at greater risk for cardiovascular disease if they are not treated, states David Cook, MD, professor of medicine, Oregon Health and Science University, Portland, Oregon. More than 60,000 adults in the U.S. today suffer from Growth Hormone Deficiency (GHD). Usually considered a childhood disease, adults with GHD outnumber children by 3 to 1.

Dr. Cook made his remarks in the latest educational webcast from MAGIC. To meet the informational needs of this increased population, MAGIC has launched a new educational webcast called "Perspectives on Adult Growth Hormone Deficiency." This new addition to MAGIC's educational webcast series covers both the professional and patient perspectives of this pervasive condition in adults.

"Growth hormone deficiency is something that can more easily be seen in a child who is obviously not growing. However, with adults, a lack of growth hormone is more subtle, but ultimately, more dangerous to an adult's health," states Mary Andrews, chairman of the MAGIC Foundation. "Our group was originally founded to help children with growth issues, but in recent years we have seen a profound need from adults, many of whom suffer from this condition due to previous pituitary problems."

Adult Growth Hormone Deficiency (AGHD) occurs when the adult body does not receive a normal amount of growth hormone. The causes can vary. One way adults can be growth hormone deficient is if they were deficient as children and the deficiency continues into adulthood. Another way an adult can have AGHD is if there is damage to the pituitary gland due to a pituitary tumor, radiation therapy to the head or surgery to remove that tumor, or even head injury. When the pituitary is damaged, the adult is often left with little or no pituitary hormones, including growth hormone which is one of the most sensitive functions of the pituitary. Growth hormone is necessary to help maintain the adult body's metabolic functions, including cholesterol levels and cardiovascular health.

"In the absence of growth hormone, there are major changes to the body's fat, muscle and bone, states Dr. Cook, who treats adults with growth hormone deficiency and is interviewed in this webcast. "The development of this adverse body composition leads to increased cardiovascular risk. That means that patients, if left untreated, are at increased risk for stroke or heart attack," explains Dr. Cook.

Treatment for AGHD is recombinant human growth hormone, the same as for childhood GHD. Growth hormone allows the body to maintain its normal metabolic functions.

"Perspectives on Adult Growth Hormone Deficiency" consists of interviews with Dr. Cook and an endocrine nurse specialist who helps manage the practice at Oregon Health & Science, Marie Cook, R.N., B.S.N. Also interviewed are two adults with growth hormone deficiency who tell their own stories of how they found out they were growth hormone deficient and why they are on treatment now. The webcast covers the many aspects of this disease from the first signs and symptoms, to diagnosis and finally, treatment and ongoing management of the lifelong disease.

"In our first webcast for adults with growth hormone deficiency, we felt it was critical to give an overview of what this disease is all about, as well as bring in testimonials from the people who live with it everyday," states Andrews. "We are looking forward to bringing more educational programming for both children and adults affected by growth disorders, no matter what the cause, in our future webcasts."

The MAGIC webcast series is made possible through an unrestricted educational grant from Genentech, Inc. The new webcast, "Perspectives on Adult Growth Hormone Deficiency" is now available for viewing by visiting www.magicfoundation.org. Patients and families interested in learning more are encouraged to email the Foundation and physician with their own questions. Selected questions are then posted along with the answers under "Frequently Asked Questions."

For additional information contact The MAGIC Foundation at 1-(708)-383-0808 or visit the website www.magicfoundation.org.

SOURCE The MAGIC Foundation
CO: MAGIC Foundation; Genentech, Inc.
ST: Illinois
SU: NPT
http://www.prnewswire.com
Clinical Trials:
CenterWatch Clinical Trials

CenterWatch also provides educational materials on clinical trials for patients, care-givers and health consumers. To view a more detailed description of these resources, please visitwww.centerwatch.com/bookstore/pubs_cons_patientresources.html.















Online Chats:
Please join us in the Chat Room (click here, and then continue on to TheCushingsChat. See directions below.)

The next scheduled chat is TONIGHT at 9 PM, Eastern, when we will discuss Cushing's, troubles with diagnosis, symptoms and much more.

Important! The chat room has been updated and will look different to folks who have been around before - there are some new features, and some of the old ones have moved to a new place, so it might take a little getting used to. People who do not have Java on their browsers may use another version of the chatroom.

Please be sure to continue on to TheCushingsChat. While you're in the Power Surge room, click on the black "X" at the top of the room ( Not the X in the blue circle) This will put you in the area where you can see all the rooms listed. You'll see the one to the list that says TheCushingsChat. Double click on that name to get into the room.

People in the main Power Surge room may be talking about menopause and will have no clue what Cushing's is. They will not be able to help in any way....unless you have menopause issues to discuss, too! If you do have menopause issues, be sure to return on Thursday nights at 9 eastern for wonderful information, guest speakers and camaraderie.

Not sure how these times relate to where you are? Here's a Time Zone Converter

Directions: When you enter the Chat Room (http://sites.chatspace.com:8350/):

1 Enter a nickname for yourself (it would help everyone if you use the same name you use to post...but it's not necessary). NO Password is required. Your password from the boards will not work, unless you register it after you are in the chatroom. More features are available when you are registered, but it is entirely optional. If your chosen name doesn't work, it means that someone else has registered it. Pick another name and try again.
You may also choose a font size at the sign-in window, under "Options".
2 Push the "LOGIN button"

You will be in my friend's Power Surge Chat Room.
3 On the top, left side, you will see a tab that says "Rooms". Click on that and there will be a list which includes the TheCushingsChat. Click on the name to get in.
I hope to see you tonight!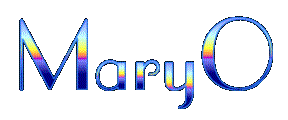 ~~~~~~~~~~~

Cushing's Help and Support at http://www.cushings-help.com
Cushing's Message Boards at http://www.cushings-support.com/cgi-bin/ib3/ikonboard.cgi
Subscribe and Unsubscribe: Cushing's Newsletters and Chat Reminders http://www.cushings-help.com/aim.htm#reminder