---
Cape Cod Candles:

Lynn in Va Cushieinvirginia@msn.com) has an idea for a CUSH fundraiser. Her friend Sherri has been a Party-Lite Candle consultant for many years. The candles have several different scents/colors to choose from: Cinnamon Stick (Brown), Raspberry/Thyme (raspberry), Mulberry (Mulberry), Ocean Mist (Royal Blue), Bayberry (Sage), Lime/Cilantro (light sage), Honeydew (Mint), Pear / Basil (Yellow), Vanilla (Ivory). There is an optional lid and a platter to go underneath.

These would make terrific Secret Someone gifts and you'd be helping CUSH out at the same time!

The candles are all pure Cape Cod candles. The total cost is 15.00 per candle including shipping/handling. Sherri has offered us her commission, $3.00 for each candle that is sold, to go to our CUSH Organization.

For an order form, please email Cushieinvirginia@msn.com or download here in Excel format.

Please send checks with orders to:
Sherri Blakeman
7808 Knollwood Street
Brandywine, MD 20613


You may also email orders to Sherriblakeman@comcast.net and mail the checks to her.

Many thanks to Lynn and Sherri!
---
Burden Bears:

Natalie has been collecting some money for CUSH.

She says: "I am making "Burden Bears" and selling them at my craft shows and I am donating $1 from each sale... ...So far I have collected about $20 for us."
Thanks to all of you for these clever Fundraising ideas.

CUSH can always use funds to help us all, by spreading the word and helping others. What can *you* do to help CUSH?


Upcoming Local Meetings:
• Shauna has been busy setting this up...CUSH is proud to announce that we are planning a meeting for October of 2003 in beautiful Portland, Oregon.

We have arranged to have Dr. David Cook of Oregon Health Sciences University speak to our group. Dr. Cook is an Cushing's expert and we are honored to have him speak.

We've added another speaker (thanks Cookie!), a neurosurgeon who works with Dr. Cook's patients. His name is Dr. Johnny Deleshaw, and he's the one who performed Kelly and Emilie's surgeries.

We are also arranging to have additional speakers, including (hopefully) a neuropsychologist and a gynecologist, to help us with all that goes with Cushing's Syndrome.

We are tentatively looking at booking our rooms at the Embassy Suites, Portland Airport location. The cost for a single room suite is $109, about $130 after taxes. Your room will include a breakfast. The rooms are very nice and spacious. We will have both smoking and non-smoking available.

The dates will be: October 16, 17 and 18th, with departure on the 19th. Our schedule will be as follows:

Thursday: General meeting of CUSH, one hour CUSH officers meeting, evening cocktail hour.

Friday: Conference with our speakers and a catered lunch, courtesy of CUSH. Dinner out that night (we'll provide selections).

Saturday: FUN!! We're looking at either a boat ride down the Columbia Gorge or possibly at train ride down the Gorge.

Sunday: Hugs, tears and goodbyes

There will be a small charge (donation, tax deductible) to attend the conference, but we are sure it will be worth every cent. Many of us are putting in lots of work to make this an unforgettable, yearly event. We will invite you to tell your doctors about this - YOU NEED NOT BE A MEMBER OF CUSH TO ATTEND. We will have materials available for you to post and give your doctor to promote this event. It will be very professional and we will have some fun events planned.

We are setting a date after which attendance will be restricted. Tentatively, we are looking at until June for Conference attendance and July as the last time to book a room. All of this is subject to change, as we're still ironing out details.

Download the Hotel Reservation Information (Word File) for Portland, OR, CUSH meeting, October 2003, here.

If you must call them instead of filling out this form, the number is 503-221-1611 and for the special rates, you need to say that you're with:
Group Name: Cushing's Understanding, Support and Help Organization
For this Event: Cushing's Organizations 10.03
Dates: October 14-19, 2003

Thanks to everyone - this is going to be one great conference!


---
• Upcoming Cushing's Lunch, Columbia, South Carolina area. Renea is setting this up. More info here.

• Friday and Saturday, April 1-3, 2004. Pituitary Days Convention for Doctors and Patients at UVa, Charlottesville, VA. More information here. There will be many people from the message boards there. CUSH will have a meeting during this time, as well.

• Tentative Atlanta area meeting. Carol Perkins, former model - Victoria's Secret, Harper's Bazaar, Vogue, and the founder of Harry Barker in Savannah - has agreed to share her inspiring story. More information, as it becomes available, or check here

• More upcoming local meetings are listed here.

• To list other local meetings, please send an email.


News:
Rose Marie found this article for us

Journal Links ACTH Dependent Ectopic

Here's a new article from The Journal of Clinical Endocrinology & Metabolism
Vol. 88, No. 3 1029-1035
Copyright © 2003 by The Endocrine Society :

http://jcem.endojournals.org/cgi/content/abstract/88/3/1029

Original Article

Management of Occult Adrenocorticotropin-Secreting Bronchial Carcinoids: Limits of Endocrine Testing and Imaging Techniques P. Loli, F. Vignati, E. Grossrubatscher, P. Dalino, M. Possa, F. Zurleni, G. Lomuscio, O. Rossetti, M. Ravini, A. Vanzulli, C. Bacchetta, C. Galli and D. Valente Endocrine Unit (P.L., F.V., E.G., P.D.) and Departments of Nuclear Medicine (M.P.), Thoracic Surgery (M.R.), Radiology (A.V., C.B.), Pathology (C.G.), Clinical Biochemistry (D.V.), and Surgery (O.R.), Niguarda Hospital, 20162 Milan, Italy; and Divisions of Surgery (F.Z.) and Nuclear Medicine (G.L.), 21052 Busto Arsizio Hospital, Busto Arsizio, Italy

Address all correspondence and requests for reprints to: Dr. Paola Loli, U.O. Endocrinologia, Ospedale Niguarda, Piazza Ospedale Maggiore 3, 20162 Milan, Italy. E-mail: ploli@iol.it.

Abstract

The differential diagnosis and the identification of the source of ACTH in occult ectopic Cushing's syndrome due to a bronchial carcinoid still represents a challenge for the endocrinologist. We report our experience in six patients with occult bronchial carcinoid in whom extensive hormonal, imaging, and scintigraphic evaluation was performed. All patients presented with hypercortisolism associated with high plasma ACTH values. The CRH test and high dose dexamethasone suppression test suggested an ectopic source of ACTH in three of six patients. During bilateral inferior petrosal sinus sampling, none of the patients showed a central to peripheral ACTH gradient. At the time of diagnosis, none of the patients had radiological evidence of the ectopic source of ACTH, whereas pentetreotide scintigraphy identified the lesion in two of four patients. Finally, a chest computed tomography scan revealed the presence of a bronchial lesion in all patients, and pentetreotide scintigraphy identified four of six lesions. In all patients a bronchial carcinoid was found and removed. In one patient with scintigraphic evidence of residual disease after two operations, radioguided surgery, using a hand-held probe after iv administration of radiolabeled pentetreotide, was performed; this allowed detection and removal of residual multiple mediastinal lymph node metastases. In conclusion, our data show that there is not a single endocrine test or imaging procedure accurate enough to diagnose and localize occult ectopic ACTH-secreting bronchial carcinoids. Radioguided surgery appears to be promising in the presence of multiple tumor foci and previous incomplete removal of the tumor.

Rose Marie has access to the full text article. If you are interested, msg her.
Online Chats:
Please join us in the Chat Room (click here, and then continue on to TheCushingsChat. See directions below.)

The next scheduled chat is TONIGHT at 9 PM, Eastern, when we will discuss Cushing's, troubles with diagnosis, symptoms and much more.

Important! The chat room has been updated and will look different to folks who have been around before - there are some new features, and some of the old ones have moved to a new place, so it might take a little getting used to. People who do not have Java on their browsers may use another version of the chatroom.

Please be sure to continue on to TheCushingsChat. While you're in the Power Surge room, click on the black "X" at the top of the room (Not the X in the blue circle) This will put you in the area where you can see all the rooms listed. You'll see the one to the list that says TheCushingsChat. Double click on that name to get into the room.

If you do have menopause issues, be sure to return on Thursday nights at 9 eastern for wonderful information, guest speakers and camaraderie.

Not sure how these times relate to where you are? Here's a Time Zone Converter

Directions: When you enter the Chat Room (http://sites.chatspace.com:8350/):

1 Enter a nickname for yourself (it would help everyone if you use the same name you use to post...but it's not necessary). NO Password is required. Your password from the boards will not work, unless you register it after you are in the chatroom. More features are available when you are registered, but it is entirely optional. If your chosen name doesn't work, it means that someone else has registered it. Pick another name and try again.
You may also choose a font size at the sign-in window, under "Options".
2 Push the "LOGIN button"

You will be in my friend's Power Surge Chat Room.
3 On the top, left side, you will see a tab that says "Rooms". Click on that and there will be a list which includes the TheCushingsChat. Click on the name to get in.
I hope to see you tonight!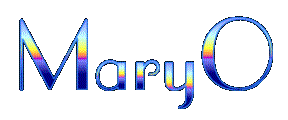 ~~~~~~~~~~~

Cushing's Help and Support at http://www.cushings-help.com
Cushing's Message Boards at http://www.cushings-support.com/cgi-bin/ib3/ikonboard.cgi
Subscribe and Unsubscribe: Cushing's Newsletters and Chat Reminders http://www.cushings-help.com/aim.htm#reminder


©2000-2003 Cushing's Help and Support. All rights reserved.
Privacy Policy
Disclaimer