To read the archives, on the Internet, please click here.
Correction! (Cushing's) Hurried, harried

National Institutes of Health, Vital Medical Resource

Patient Issues with Insurance? Employer? Creditor?

Epstein-Barr virus associated with smooth-muscle tumours in HIV patients

Prenatal genetic screening promoted

Happier could mean healthier

Upcoming Meetings in Chicago; New England; Albany; Wheaton, MD; DC Metro Area; Australia; Los Angeles; Scotland; Baltimore and San Diego

Read all about them below.
---
News!
Amazing what some letters to the editor can do:
One of last week's articles, Hurried, harried, which included this phrase In fact, those little stresses of everyday life will ultimately have a big toll: Stress can damage hearts, cause blood-pressure problems, Cushing's syndrome and more..., has been retracted! Several members of the message boards wrote to the author of this piece and/or the author of the book. Read their comments here.
The paper published this correction Tue, Apr. 19, 2005

Daily Life: An article about "Hurried Woman Syndrome" that appeared on on April 12 mistakenly reported that stress can cause Cushing's syndrome. Read online here.
---
National Institutes of Health, Vital Medical Resource
The NIH Public Bulletin can be a wonderful resource for you to learn about the many interesting events and resources targeted for the public sponsored by NIH Institutes and Centers.
The March 2005 NIH Public Bulletin is online and can be found at: http://getinvolved.nih.gov/newsbulletins/default.asp?issue=March2005

For prior issues, visit http://getinvolved.nih.gov/newsbulletins.asp.
---
Patient Issues with Insurance? Employer? Creditor? Patient Advocate Foundation is a national (US) non-profit organization that serves as an active liaison between the patient and their insurer, employer and/or creditors to resolve insurance, job retention and/or debt crisis matters relative to their diagnosis through case managers, doctors and attorneys. Patient Advocate Foundation seeks to safeguard patients through effective mediation assuring access to care, maintenance of employment and preservation of their financial stability. http://www.patientadvocate.org/
---
News:
We welcome your articles, letters to the editor, bios and Cushing's information.
Submit a Story or Article to either the snailmail CUSH Newsletter or to an upcoming email newsletter at http://www.cushings-help.com/newsletter_story.htm

Note: These articles are provided in furtherance of the mission of Cushing's Help and Support to help people with Cushing's or other endocrine problems, their friends and families through research, education, support, and advocacy. These news items are intended to serve as background concerning its subject for patient-physician discussions and discussions among Cushing's Help and Support Message Board Members.

These articles contain information by authors and publishers that is subject to the Copyright Act of 1976, and "fair use doctrine" therein, effective on January 1, 1978 (17 U.S.C. § 101 et seq.). Cushing's Help and Support makes no representation that the information and any of the views or comments contained in these articles are completely accurate or current. Cushing's Help and Support takes no responsibility for any of the content.

Adrenal
Source: http://www.aidsmap.com/en/news/CA542CD3-24AD-4957-9623-EFC27EB76E8C.asp

Epstein-Barr virus associated with smooth-muscle tumours in HIV patients

Michael Carter, Wednesday, April 27, 2005

HIV-positive individuals who develop smooth-muscle tumours typically develop these cancers in multiple and unusual sites, according to a Thai study published in the May 15th edition of Clinical Infectious Diseases. The investigators also established an association between infection with Epstein-Barr virus and the development of smooth-muscle tumours in HIV-positive individuals.

Kaposi's sarcoma, lymphoma and cervical cancer occur with increased frequency in HIV-positive patients and are used to diagnose an individual's progression to AIDS. However, there have been case reports indicating an increased incidence of smooth-muscle tumours in HIV-positive children, and in rare instances, adults. Earlier studies suggest that smooth-muscle tumours in individuals with immune suppression, such as HIV-negative transplant patients are associated with infection with Epstein-Barr virus.

Investigators from Chulalongkorn University in Bangkok wished to describe clinical manifestation of smooth-muscle tumours in HIV-positive patients and to demonstrate an association between smooth muscle tissues and Epstein-Barr virus using a variety of testing methods, including immunohistochemical analysis, in situ hybridization and Epstein-Barr virus PCR testing.

Samples of tumours were obtained for immunohistochemical analaysis and in situ hybridization. HIV and Epstein-Barr virus viral load were also measured and data on individuals' CD4 cell count were obtained.

A total of nine HIV-positive patients with smooth muscle tumours were identified during the study period (late 2001 – late 2003). Eight were adults (age range 26 – 39-years) infected with HIV through heterosexual sex, the other patient being a vertically infected four-year-old child. By the end of the study period, six patients were alive and three had died. All the patients had a CD4 cell count below 200 cells/mm3 (range 3 – 150 cells/mm3) when their smooth muscle tumours were diagnosed, two were coinfected with hepatitis B virus, and five individuals had already been diagnosed with at least one AIDS-defining illness.

All but two patients developed smooth-muscle tumours in multiple sites. In HIV-negative individuals smooth-muscle tissue tumours tend only to develop in one site, usually affecting the genitourinary or gastrointestinal tract. None of the smooth muscle tissue tumours seen in this study affected these sites. Nine cases of smooth muscle tissue affecting the epidura were diagnosed. In addition cases affecting the vocal cords (two instances), adrenal glands (two instances) abdominal wall (two instances), iris (one case), liver (one case), lung (once case), orbit (one case) and thigh (one case) were also diagnosed.

In situ hybridisation using samples obtained from tumour sites provided results positive for Epstein-Barr virus for all nine patients. Seriological anaylsis indicated past Epstein-Barr virus infection in seven patients and Epstein-Barr virus PCR testing was positive for two patients.

"Our series, which is, to our knowledge the largest case series published, provides additional evidence of the association between smooth-muscle tumours with Epstein-Barr virus in patients with AIDS", write the investigators.

Removal of tumours followed by HAART was associated with a good prognosis for six patients. However, three individuals died. All three of these patients had smooth-muscle tumours in multiple sites, had been diagnosed with an AIDS-defining illness and had low CD4 cell counts (range 5 – 150 cells/mm3.

"Smooth-muscle tumours in patients with AIDS typically arise in multiple and very unusual sites" conclude the investigators, adding "our series also suggests an association between Epstein-Barr virus infection and the development of smooth-muscle tumours."

Reference

Suankratay C et al. Epstein-Barr virus infection-associated smooth-muscle tumours in patients with AIDS. Clin Infect Dis 40 (on-line edition), 2005.

Adrenal / CAH
Source: http://cities.expressindia.com/fullstory.php?newsid=126103

Prenatal genetic screening promoted

Express News Service

Pune, India, April 23: The incidence of genetic disorders like hypothyroidism and congenital adrenal hyperplasia in India is among the highest in the world. Towards raising awareness about these diseases among doctors and the general population, State health minister Vimal Mundada will inaugurate the Indian Society for Genetic Screening (ISGS) at a function to be held at the Le Meridien tomorrow. Dr Mrudula Phadke, vice-chancellor of Maharashtra Health University, has been elected as president of ISGS and Dr Prakash Gambhir as vice-president.

''Pre- and neonatal screening can help minimise and even cure mental retardation arising out of genetic defects,'' says Dr S Suresh from Chennai, who has done pioneering work in the field. He says there's almost no genetic screening in India presently. ''It's just a matter of some simple tests which will save someone from lifelong agony,'' he adds.

Tests are available for Down's syndrome, hypothyroidism, congenital adrenal hyperplasia, galactosmia, and G-6-PD deficiency. These defects can be treated with medication and dietary support if detected early, and can prevent mental retardation in a baby. At present genetic screening is available in some clinics in Mumbai and at one hospital in Pune.

The society will also lobby with the government to make genetic screening compulsory. The society is hosting a conference concurrent with the inauguration.

Genetic defects in India
1 in 700 births: Down's syndrome
1 in 1,850 births: Hypothyroidism
1 in 2,000 births: Congenital Adrenal Hyperplasia
1 in 3,000 births: G-6-PD deficiency
3 pc of population: Thalassaemia

Cortisol
http://www.indystar.com/apps/pbcs.dll/
article?AID=/20050424/NEWS06/504240408/1083/LIVING01

April 24, 2005

Study: Happier could mean healthier
Positive people have better immunity, less stress, stronger cardio system, experts find.

By Jamie Talan
Newsday

If you're looking for a good reason to be happy, consider this: Happier people may be healthier.

Scientists have known for years that depressed people are at higher risk for all sorts of medical illnesses. Dr. Andrew Steptoe, a professor of psychology at University College London and lead author of the study, wanted to test whether people who are more positive about their world had less risk of illness.

Steptoe and colleagues asked 200 middle-aged men and women to keep daily journals, conducted "brain teaser" type tests to induce a bit of mental stress in the laboratory and then took blood samples to see whether they could identify biological markers that correlated with their daily moods.

They found that the happiest of the lot had reduced stress hormones, a stronger immune system and a more robust cardiovascular system.

"Happy people may have better prospects for good health," said Steptoe, whose study was published in the Proceedings of the National Academy of Sciences.

People in the study were asked to fill out mood diaries 30 times a day over two days, one during the workweek and the other on the weekend. In their blood, scientists looked for levels of cortisol, a stress hormone, and a blood substance called fibrinogen, a marker of heart health.

People who rated themselves happier had 20 percent to 30 percent lower levels of cortisol compared with those who didn't find much good to record during the study. This level stayed consistent both days.

Fibrinogen is a part of the stress response, and scientists found that the levels were significantly smaller in happier people.

"We wanted to see what happens in a normal, everyday life," said Steptoe. "The differences are not very large, but if this pattern persists for days, months or years, it could have a heavy toll on the body."

---

• If you've been diagnosed with Cushing's, please participate in the Cushing's Register »

The information you provide will be used to create a register and will be shared with the medical world. It would not be used for other purposes without your expressed permission. Note: This information will not be sold or shared with other companies.

Lynne Clemens, Secretary of CUSH Org is be the person responsible for the creation of this register. If you have any questions you may contact her at lynnecush@comcast.net. You do not have to be a member of CUSH to fill out this questionnaire, as long as you are a Cushing's patient. We do not believe that the world has an accurate accounting of Cushing's patients. The only way to authenticate accuracy is with actual numbers. Your help will be appreciated. Thank you."
Fundraising:
The Cushing's Store
for all kinds of Cushing's Labeled clothing, coffee mugs, totebags and much more. Great for your endo or Secret Someone.
---


CUSH can always use funds to help us all, by spreading the word and helping others. What can *you* do to help CUSH?


Upcoming Conventions, Meetings and Seminars:
May 3, 2005, Greater Chicago Pituitary Support Group: Prolactinomas. More info here »
May 14, 2005, New England Meeting, Albany, NY. More info here »


May 15, 2005, 11 a.m. to 3:00 p.m., NIH Share the Health: Health and Fitness Expo, Wheaton, MD. More info here »
May 19, 2005, Third Thursdays. A new DC Metro Area once monthly meeting for lunch. More info here »


June 4-7, 2005, ENDO 2005, San Diego. Mainly for physicians, but patients may attend. More info here »


July 21-24, 2005, MAGIC Foundation Convention, Chicago, OHare Marriott. For Growth Hormone patients and their families. More info here »


July 23-31, 2005, Pituitary Awareness Week, Australian Pituitary Foundation, Ph: 02 9594 5550 Email: pituitary@bigpond.com


July 23, 2005, (Australia) NSW APF Patient Education Seminar, Royal Prince Alfred Hospital, Camperdown, Ph: 02 9594 5550 Email: pituitary@bigpond.com


August 6-7, 2005, The Diabetes Insipidus Foundation, Second Annual Conference, The Diabetes Insipidus Foundation, Sheraton Inner Harbor, Baltimore, Maryland USA, Contact: 5203 New Prospect Drive, Ellicott City, MD 21043 USA, Email: info@diabetesinspidus.org, More info here »


September 3, 2005, (Scotland) 6th National Conference, The Pituitary Foundation, University of Edinburgh, Scotland, UK, More info here »


September 7, 2005, (Australia) Annual Scientific Meeting, Endocrine Society of Australia, For health professionals, Perth Convention Centre, WA, More info here »


October 8, 2005, (Australia) APF [Australian Pituitary Foundation] Annual General Meeting, Ph: 02 9594 5550, Email: pituitary@bigpond.com
More upcoming local meetings are listed here »
Sign up for notification of local meetings. You need not be a CUSH member to participate.
Online Chats:
Please join us in the Chat Room TONIGHT at 9 PM Eastern.

The chatroom is available through http://www.cushings-help.com/chatroom.htm.

The very first time you go in, you will have to register for this chat. Although you may use your user name and password from the message boards, you will still need to register those before being allowed into the room.

This room is always open, and has convenient links so that you can get needed information while you're chatting.

I hope to see you tonight!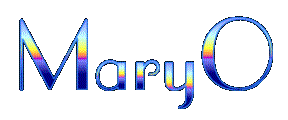 ~~~~~~~~~~~

Cushing's Help and Support at http://www.cushings-help.com
Cushing's Message Boards at http://boards.cushings-interactive.com/invboard/
Subscribe and Unsubscribe: Cushing's Newsletters and Chat Reminders http://www.cushings-help.com/aim.htm#reminder