Dear [fname],
Please, DO NOT REPLY TO THIS EMAIL Contact info is near bottom of this message.
You are receiving this "Cushing's Newsletter" because you subscribed to it. Your subscription to our email newsletter is free and confidential.

If you no longer wish to receive our mailings, please click on the "Manage Your Subscription." link located at the bottom of this E.Mail.
If you should have any problems with this HTML Formated email, please click here, and your subscription will be changed to text only.
To make sure you continue to receive Cushing's e-mail in your inbox (and that it is not sent to bulk or junk folders), please add CushingsSupport@aol.com to your address book.
If it appears that the entire newsletter is not here, or you prefer to read the HTML version of this newsletter, or the archives, on the Internet, please click here.
Thank you for your support!
(Acromegaly) Uncomfortable in my skin

(Adrenal) Tumour is 'devil's child'

(Adrenal) How stress affects developing brain

(Cortisol) Sleep and Aging

(Cortisone) Eating Protein and Carbs Before Exercising May Lead to Fat-Gain and Muscle

(Cushing's and other diseases) SWNM Enhances Labguard(TM) Diagnostic Device Capabilities

(Cushing's) Finding Your Way Through Complicated Cushing's Syndrome<

(Growth Hormone) GPhA Says USP Monograph Shows Scientific Support for Generic Biopharmaceuticals

Patients with pituitary gland tumors are often misdiagnosed

Pituitary Tumor Wafer

Steroids: Jekyll and Hyde

Upcoming Meetings in Chicago; Lake Geneva, WI; DC Metro Area; Monterey, CA; Australia; Los Angeles; Scotland; Baltimore and San Diego

Read all about them below.
---
News!
Coming Soon!

Cushing's Awareness Silicone Bands. From the company which makes these: These are are made from 100% silicone, and are stronger and longer lasting than rubber bracelets. Reminderband™ works closely with the production facility to guarantee that quality is consistent in all sizes and colors. To ensure that we are producing the highest quality silicone bracelets on the market, the Reminderband™ team conducts ongoing production tests and research. Rest assured, Reminderband™ is second to none.

We have 60 medium (7 3/8") yellow silicone bands, 40 medium blue, and 60 large (8 3/8") yellow on the way. These all will say CUSHING'S HELP & SUPPORT. More information here.
---
New yellow T-shirts are here, with a different back than the older shirts. One is already up, the Cushing's Survivor model.

Yellow T-shirt link. This goes up to size 2X-large 50-52".


| | |
| --- | --- |
| Front | Back |

I hope to have some of the other titles up soon - Cushing's Expert, Support Staff etc up later this week.
---
The boards have been down off and on for a few days - there's a problem with the server. The boards are currently back online.

If the hosting company doesn't fix this problem, SOON!, I will be moving the boards to a new server before the 21st of next month (when I have to pay for another year.)
---
News:
We welcome your articles, letters to the editor, bios and Cushing's information.
Submit a Story or Article to either the snailmail CUSH Newsletter or to an upcoming email newsletter at http://www.cushings-help.com/newsletter_story.htm

Note: These articles are provided in furtherance of the mission of Cushing's Help and Support to help people with Cushing's or other endocrine problems, their friends and families through research, education, support, and advocacy. These news items are intended to serve as background concerning its subject for patient-physician discussions and discussions among Cushing's Help and Support Message Board Members.

These articles contain information by authors and publishers that is subject to the Copyright Act of 1976, and "fair use doctrine" therein, effective on January 1, 1978 (17 U.S.C. § 101 et seq.). Cushing's Help and Support makes no representation that the information and any of the views or comments contained in these articles are completely accurate or current. Cushing's Help and Support takes no responsibility for any of the content.

Acromegaly
Source: http://pittsburghlive.com/x/tribune-review/health/s_329777.html

'Uncomfortable in my skin'

By Lori Heller
TRIBUNE-REVIEW
Monday, May 2, 2005


"You've got to get an MRI," the doctor said.
"Of what?" she asked.

"Your brain."

Maria Rokicki, of Hempfield Township, said she "just about dropped the phone" last summer when she heard her physician's recommendation. She had been feeling awful for about five years, with swelling fingers, sweating spells and growing feet, but she never suspected that something might be wrong inside her skull.

The problem, doctors found, lay in her pituitary gland, a pea-sized organ at the base of the brain. Sometimes called the "master gland," the pituitary releases hormones that affect body parts including the kidneys, skin, reproductive organs and even the brain itself.

Rokicki, 44, was heading for her younger son's kindergarten orientation when she learned that a walnut-sized tumor on her pituitary was elevating her growth hormone levels and wrecking her body. The tumor had created a condition called acromegaly -- a form of gigantism -- that she would have to live with for the rest of her life.

Acromegaly is an uncommon condition that strikes most often in middle age. About three people per million are diagnosed each year, according to the Pituitary Network Association, a nonprofit advocacy group that distributes information and supports research on pituitary disorders.

Minutes after getting the news, Rokicki and her husband, Bob, drove to Maxwell Elementary School for orientation, and she tried to grasp the extent of her illness. Acromegaly can prove fatal if the tumor is not caught early and organs such as the liver and heart enlarge.

"Here I am with a little one going to kindergarten, and I have this brain tumor," Rokicki recalled.

With the support of her husband, she immediately made arrangements for surgery, an endoscopic procedure done through the nose. They told their sons, Joseph and Jonathan, only that she was having nose surgery.

Dr. Joseph Maroon, professor of neurosurgery at the University of Pittsburgh, performed the procedure at UPMC Presbyterian Hospital on Sept. 27, 2004.

The tumor was removed and found to be benign.

That was a relief, Rokicki said -- but not the end of the story.

She knows the tumor can grow back at any time, and that most body disfigurement will not correct itself, even as her growth hormone levels are brought under control. More than six months after her surgery, Rokicki finds it hard to accept her condition.

"People think I should be jumping up and down. And I'm not," she said while sitting in her dining room, which is filled with family antiques. "It continues to affect my whole body."

Rokicki points to her expanded midsection, shows her enlarged hands and feet, and speaks of thickened skin on her legs and arms. No dieting plan can correct the changes.

"I feel uncomfortable in my skin," said Rokicki, a certified teacher who's now a stay-at-home mom.

Cleaning the house and helping her sons with homework can be tough sometimes, she said, because she continues to feel the fatigue associated with acromegaly.

That fatigue, plus some gynecological changes, were the first symptoms to surface, Rokicki said.

Maroon estimates the tumor began to affect her growth hormones at least five years ago.

Bob Rokicki said he knew something was oddly wrong with his wife's health shortly after the birth of their second son, who will be 7 years old this month.

At first he blamed some of the symptoms on his wife's postpartum state, but physical changes continued through the years.

Rokicki talked to doctors, who initially attributed her fatigue and expanding waistline to her age and to perimenopause, a transitional period before menopause when a woman's hormone levels may fluctuate greatly.

But family and friends in her hometown of Coraopolis continued to make comments about her appearance -- how she was "looking different."

"When I would go home, my mother would say, 'Look at your eyes.'"

Maroon said acromegaly is often misdiagnosed.

Many health care providers "don't have the knowledge of what these people look like," said the physician. He sees 15 to 20 cases annually at UPMC, including patients who travel from across the country for surgery in Pittsburgh.

Patients with swollen and numb fingers, Maroon said, have been misdiagnosed with carpal tunnel syndrome and referred to orthopedic surgeons. Those with enlarged jaws and other facial deformities sometimes are referred to plastic surgeons.

The changes caused by acromegaly "occur very insidiously and very slowly," Maroon said, so it would be hard for someone seeing the patient regularly to notice them.

Rokicki finally was diagnosed with the pituitary problem after she "just got so disgusted last year" that she made an appointment with a new family physician.

She told the doctor about her weight gain, her swollen hands and her increasing shoe size. The physician ordered blood work, and it wasn't long before the doctor called Rokicki asking her to have that MRI.

She fears that other women with symptoms like hers also may be misdiagnosed.

"I'm trying to tactfully tell women not to accept an initial diagnosis that relates symptoms to their age and menopause," Rokicki said.

Living with acromegaly is still a struggle. "It's very hard for me to live with these physical changes," she said.

And because the condition is so rare, she has been unable to find a support group or another acromegaly patient in the area to share her frustration.

"As a husband, you do your best to tell her how nice she looks," said Bob Rokicki, who has known his wife since they both were teenagers.

In the six months since her surgery, he said, his wife's nose has become significantly smaller and the soft tissue around her eyes no longer is swollen.

"I think since the surgery she has taken years off her face, appearance-wise," Bob Rokicki said.

Friends say Rokicki looks better now than she did before her 40th birthday.

"Maria is beautiful, not only because her appearance has improved as of late, but because she continues to be a wonderful woman who gives and loves," said one. "Looks can't change what's always been in the heart."


Lori Heller can be reached at heller@tribweb.com.


Adrenal
CherriS posted this on the message boards
Original Source: http://www.news24.com/News24/Backpage/Offbeat/0,,2-1343-1347_1700845,00.html

Tumour is 'devil's child'

New Delhi - An Indian girl was dragged to a witch doctor and ostracised for carrying the "devil's child".

But it turned out to be a 15kg tumour not a foetus, it was reported on Friday.

Chhabi Shabar, 17, was ostracised from her village in eastern India and taken to a witch doctor when her stomach started swelling up a few months ago, the Telegraph newspaper reported.

Residents of Dhamaitikri village in West Bengal state declared the unmarried girl must be pregnant. Her poor farmer father took her to a local doctor who also concluded Chhabi was expecting because her abdomen kept growing and she suffered from nausea and breathing problems.

Village elders took Chhabi to a witch doctor who proclaimed she was carrying the "devil's child", the report said. When his prayers didn't help, the villagers ostracised her.

Chhabi's relatives, who lived in Calcutta, took her to a gastroenterologist in the city this week. She could barely walk and had a haemoglobin count of 4gm as compared with the normal count of 12-14 gm.

A sonography revealed that Chhabi was not pregnant, but had a tumour in the abdominal cavity. Doctors said the huge tumour was the size of about five foetuses.

"When we brought it out, her parents were stunned," said doctor Arko Banerjee, who claimed he had never before performed an operation like this. - Sapa-dpa (South African Press Association)


---

Source: http://www.rapidcityjournal.com/articles/
2005/05/08/news/local/news03.txt

How stress affects developing brain
By Vicky Wicks, Journal Staff Writer

Hormones produced under stress can have profound effects on a child's brain.

A child who is neglected, abused or exposed to violence in the home experiences stress, and stress triggers a chemical reaction in the brain, activating lower brain functions and starving higher functions.

Stress, regardless of its source, causes the adrenal glands to produce hormones, in particular, cortisol and adrenalin, Kari Scovel, a Rapid City psychologist, said. A high cortisol level modifies the developing brain, and although adults are affected by cortisol, "children are affected more profoundly," Scovel said.

Two parts of the brain - the hippocampus and the amygdala - are particularly affected by stress.

Scovel said the hippocampus is a banana-shaped part of the cortex that helps people remember. "It's the memory bank," she said, and "provides a context for holding memories ... like finding a snapshot in your brain."

The hippocampus is responsible for learning and memory and translates memories into emotion. "It's easier to remember when you have strong feelings about something," Scovel said.

In times of stress, the adrenal glands kick in and "create havoc for the hippocampus," Scovel said, which creates havoc for a child's ability to learn and remember.

The amygdala, the storehouse for emotion, interprets positively or negatively charged events. "If you're angry, the amygdala responds," she said.

Stress activates the amygdala, which becomes stronger and creates a "fight or flight" response. As a result, a child might become aggressive and defiant or become inhibited or withdrawn.

Nerve cells in the brain make connections with each other and transmit chemical signals, connecting at the synapses, where brain cells talk to one another.

Under stress, a person has fewer synaptic branches in the hippocampus. "Over time and with repeated stress, the hippocampus shrinks," Scovel said. In the developing brain, a shrunken hippocampus can result in learning disabilities.

The opposite happens in the amygdala, she said. The brain of someone who repeatedly experiences fear and trauma will have longer nerves and stronger connections in the amygdala.

The cells become stronger because the amygdala is "overworked - exhausted - it's like it kicks into overdrive," Scovel said.

And stronger connections in the amygdala result in anxiety, which comes on as a slower reaction to fear and causes stress to linger. As a result, a child experiences heightened physical responses such as sweating, increased respiration, accelerated heartbeat, and higher blood pressure.

Over time, a child can become hypervigilant, a condition characterized by worried thoughts that the world is dangerous and you need to watch your back.

Cortisol
http://www.bellaonline.com/articles/art31313.asp

The healing power of sleep

danielle barone
BellaOnline's Family Health Editor

The best medicine for the body is sleep. During the nightly process of sleep, healing chemicals are released in the body, and have restorative effects on all the organs.

Deep sleep produces the most appearance altering benefits. Even the deep sleep from a nap has the same healing ability.

Sleep has many benefits. It improves the texture and condition of the skin. It also helps to prevent the production of harmful stress chemicals.

Sleep increases health and creativity. It strengthens the human body and mind. Sleep also boosts energy and brainpower.

Sleep activates the immune system which fights illness and helps to keep the human body disease free. Sleep also slows down the aging process, and helps us to live longer and healthier lives.

Sleep increases physical health, as well as mental and emotional health. Sleep improves our ability to positively deal with physical, mental and emotional tasks.

It's important to make sleep and rest a priority in your life. Learning to improve the quality of your sleep is one of the most important investments in health that you can make.

Poor sleep reduces bodily and mental functions the following day. It also causes the body to overproduce the hormone cortisol into the bloodstream. This hormone is a reaction to stress and is very harmful to the body.

It takes many hours, and sometimes days for this cortisol to leave the bloodstream. This can send the body into a spiral of sleeplessness.

Cortisol stimulates your body out of fear and causes anxiety. This harms the body and organs, and can leave you unable to rest.

It helps to be aware of this hormone and reduce stress when possible. This can reduce the production of cortisol and the health problems that can result from it.

If you find that you do not feel well, cannot sleep and are anxious, cortisol may be in your bloodstream. You can help yourself by eating a healthy snack and drinking water and electrolytes. This will help to restore your blood sugar levels and reduce the cortisol in your system.

Complete this self care by relaxing and resting your body. Listen to the sound of your own breathing rhythms, and deep relaxation will follow. This will help you drift off into a peaceful and healing sleep.

Danielle Barone is the author of "Healthy Skin: A natural guide to healing the skin and developing a beautiful complexion".

HRULE

Source: http://ajgp.psychiatryonline.org/cgi/content/full/13/5/341

Sleep and Aging

Sonia Ancoli-Israel, Ph.D., and Cathy Alessi, M.D.

From the University of California, San Diego, the University of California, Los Angeles, and the Veterans Administration Los Angeles Healthcare System. Send correspondence to Dr. Ancoli-Israel, UCSD Department of Psychiatry-116A, VASDHS, 3350 La Jolla Village Dr., San Diego, CA 92161. e-mail: sancoliisrael@ucsd.edu
© 2005 American Association for Geriatric Psychiatry

Sleep problems are common in older adults, yet these problems are rarely secondary to aging. Changes in sleep with advanced age are probably related to a decreased "ability" to sleep, rather than a decreased "need" for sleep, and this decreased ability is often secondary to medical and psychiatric illness and circadian changes. In this special feature section on sleep and aging, this series of articles provides a glimpse into the explosion of research on sleep problems with aging, particularly in older adults with dementia or psychiatric illness. The focus is on sleep and circadian-rhythm changes with aging, depression, dementia, and schizophrenia; and sleep-related issues in the pharmacological and nonpharmacological management of these conditions.

Reynolds et al.1 report on findings of a double-blind, randomized, placebo-controlled trial of sleep deprivation to accelerate symptom-reduction in late-life depression. They tested the hypothesis that one night of total sleep deprivation (TSD) would accelerate the antidepressant response of paroxetine in late-life major depression. Contrary to their study hypothesis however, the authors found that, in fact, total sleep deprivation not only did not accelerate the antidepressant effect, but that the two interventions may have counteracted each other. Although the study does have some limitations, including some baseline differences in depression severity between groups, the possibility of inadequate power, and the single night (rather than repeated nights) of TSD, this study is an example of why it can be important to report negative findings.

Three articles in this special feature deal with patients with dementia. Sleep in dementia is so disrupted that this area of research has burgeoned in the last 5 to 10 years. In an interesting study of endogenous circadian rhythms in aging and Alzheimer disease (AD), Harper et al.2 compared locomotor (i.e., rest–activity) rhythms and core body temperature among normal elderly men, men with probable AD, and normal young men. Rest–activity rhythms were assessed by ambulatory activity monitors. Although there were some environmental differences between groups during the rest–activity data-collection period, the authors found weaker circadian rest–activity rhythms in the AD patients. Core body temperature measurement under conditions of a constant routine in all three groups (including the AD patients), was a unique strength of this study. The authors found a reduction in endogenous circadian amplitude (in core body temperature) and loss of coordination between activity and core body temperature rhythms in both aged groups, compared with younger participants. However, the AD patients also had a delay in the endogenous circadian phase of core body temperature, compared with normal young and elderly participants. Important limitations of this study include the small sample size, the advanced stage of disease in the AD group, and the all-male sample. However, the findings do suggest both age-related and disease-related changes in endogenous circadian rhythms of patients with AD. Also, the authors are to be commended on being able to complete such a difficult protocol as a constant routine in a population of men with dementia. This type of research reinforces the idea that research studies need not exclude patients with AD just because of the dementia.

Two other dementia articles in this series tested nonpharmacological interventions in older people with dementia and sleep abnormalities. The first, by Fetveit and Bjorvatn,3 describes a pilot study using bright-light therapy in nursing home patients with dementia. In this case series, the authors also used actigraphy to estimate sleep/wake activity before and after 7 days of intervention. During the bright-light treatment period, participants showed a decrease in both average nap duration and total nap duration during the daytime. These changes returned to baseline levels after the intervention was discontinued. Sleep during the night, however, did not improve. The authors suggest that the decreased daytime sleep seen in these nursing home dementia patients was related to acute alerting effects of bright light, rather than circadian-rhythm changes. Significant limitations to this study included the small sample size and lack of a true placebo (control) group. Given that this was a pilot study, larger, well-controlled samples may help clarify why, when other studies have shown improvement in nighttime sleep with bright-light treatment,4,5 this study did not.

The second study of nonpharmacological interventions on sleep in dementia involved used of passive body heating (PBH). Mishima et al.6 studied 13 older residents in a "facility for elderly patients" who met criteria for vascular dementia and insomnia, without evidence of other sleep disorders. Sleep/wake was estimated by wrist actigraphy performed continuously throughout the study period. Also, core body temperature, melatonin, and heart rate variability data were collected. The PBH procedure involved immersing subjects to mid-thorax level in bath water (maintained at 40°C) for 30 minutes, beginning 2 hours before bedtime, for 2 nights. PBH was associated with improvements in nighttime sleep, including decreased sleep latency, increased sleep efficiency, and decreased wake time after sleep onset. The PBH induced a rapid elevation of core body temperature, followed by enhanced heat loss just after the PBH, until bedtime. PBH did not affect melatonin levels, but did induce parasympathomimetic action (estimated by heart rate variability) during sleep time. Significant limitations included the small sample size and lack of a true placebo (control) group. However, the beauty of this study lies in the easily translational nature of the intervention and the careful attention to the physiological basis of PBH in thermoregulatory and autonomic systems in older people with vascular dementia. Also, this study shows that therapies used in younger adults7 can be implemented in older adults with dementia.

Yamashita et al.8 studied the influence of aging on improvement in subjective sleep quality with atypical antipsychotic drugs in patients with schizophrenia. All participants were tapered off their conventional antipsychotics and randomly assigned to receive a gradually increased dose of one of four atypical antipsychotic drugs. Subjective sleep quality and psychopathology were assessed at baseline and 8 weeks after the medication switch was completed. In analyses, participants were grouped by age (i.e., older or younger than 65 years). Of note, many participants received other psychoactive medications (e.g., 52% of the older and 73% of the younger-age-group received hypnotic medications). Although the authors do not report correction for multiple comparisons, the proportion of participants reporting improved sleep quality was higher in the older than the middle-aged group. Factors associated with improvement in subjective sleep quality with the switch to atypical antipsychotic drugs included increased age, longer sleep latency, and severe daytime dysfunction at baseline. Limitations to this study include the lack of a true placebo (control) group or cross-over design, the relatively short duration of the study, and the lack of objective sleep measurement. Further research is needed, but these findings suggest that atypical antipsychotic drugs may be particularly beneficial in the treatment of older schizophrenic patients with sleep disturbance.

In the special article, Buckley and Schatzberg9 review the role of the hypothalamo-pituitary-adrenal (HPA) axis in sleep and memory-consolidation in aging. Evidence suggests that increased HPA activity contributes to insomnia and sleep fragmentation in normal aging. Elevated evening cortisol levels (related to corticotrophin-releasing hormone disinhibition) seen with aging likely contribute to increased insomnia. Furthermore, decreased slow-wave sleep may negatively affect memory-consolidation, and increased HPA-axis activity can impair working and declarative memory. Mineralocorticoid-receptor (MR) agonists would be expected to maximally suppress HPA-axis activity during sleep in the first part of the night and at the time of the nocturnal cortisol nadir. The authors hypothesize that pharmacological interventions (particularly MR agonists) to decrease HPA-axis activity and normalize cortisol rhythm may improve slow-wave sleep and memory-consolidation during sleep in normal aging and dementia. Research is needed to test the interesting hypotheses raised in this provocative article.

Taken together, this series of articles demonstrates the broad range of research on sleep in healthy older people and in those with psychiatric illness; and provides several salient points of interest to geriatric psychiatry. Patients with AD likely suffer from both age-related and disease-related changes in endogenous circadian rhythm. Future research on pharmacological interventions aimed at HPA-axis activity and cortisol rhythm may be warranted to test for improvements in sleep and memory-consolidation in normal aging and dementia. Nonpharmacological interventions show promise in the management of abnormal sleep/wake patterns in older people, including evidence for the use of bright-light therapy in nursing home patients with dementia and passive body heating in patients with vascular dementia. Sleep-related issues in psychotropic medication use are also addressed, including evidence that atypical antipsychotics may be beneficial in older schizophrenic patients with sleep disturbance; also demonstrated was the lack of acceleration of antidepressant response with one night of total sleep deprivation in late-life depression. The unavoidable conclusion is that further research is needed to understand the pathophysiological basis of sleep problems in older patients with psychiatric illness and to translate these important findings to the day-to-day management of these challenging, yet rewarding patients.

REFERENCES

Cortisone
http://www.emediawire.com/releases/2005/5/emw237710.htm

May 9, 2005

Eating Protein and Carbs Before Exercising May Lead to Fat-Gain and Muscle
Wasting Warns Warrior Diet author Ori Hofmekler

Pound down a good protein shake with some banana before exercising to gain muscle lose body fat? According to groundbreaking research, eating before exercising can be a recipe for disaster, stimulating fat gain and leading to catabolic muscle loss — rather than the opposite — warns cutting-edge diet guru and bestselling Warrior Diet author Ori Hofmekler. http://www.dragondoor.com/b17.html

(PRWEB) May 9, 2005 -- Another major diet fallacy exposed: Eating protein and carbs before exercising may lead to fat-gain and muscle wasting warns Warrior Diet author Ori Hofmekler.

Pound down a good protein shake with some banana before exercising to gain muscle lose body fat? According to groundbreaking research, eating before exercising can be a recipe for disaster, stimulating fat gain and leading to catabolic muscle loss — rather than the opposite — warns cutting-edge diet guru and bestselling Warrior Diet author Ori Hofmekler. http://www.dragondoor.com/b17.html

"Many people assume that the human body operates like a machine and therefore in order to work, it needs to be fueled liked a machine. Eating before exercise seems to make sense. But does it really? " asks Warrior Diet author, Ori Hofmekler and provides this answer:

As you'll soon realize, the idea that pre-exercise meals provide the muscle with instant energy is literally wrong, often misleading and counter effective.

In order to provide the muscle with nutrients and energy, food must be first fully digested. During digestion food is broken down into smaller compounds, yielding molecules of amino acids, fatty acids and glucose — which are transferred to the body's tissues through the circulatory system. The digestion elimination process, that occurs in the stomach, intestines, liver and kidneys, respectively, requires substantial amounts of energy. During digestion, blood flow shifts from the brain and muscles to the inside organs (responsible for digestion and elimination). That shift in the blood flow profoundly affects the brain and muscle tissues, lowing their capacity to perform and resist fatigue.

The question remains: "What about meals that require almost no digestion?" such as those made from fast assimilating nutrients. (Note that fat is a slow digested and assimilated nutrient compared to protein and carbs.)

Consuming a pre-exercise meal made from a blend of fast releasing proteins and carbs (such as whey and sugar), looks initially quite appealing. In theory such meals would nourish the muscle tissues with amino acids and glucose to inhibit muscle breakdown, while providing instant energy. It all makes sense, but even so, in real life, things often work differently than in theory.

Recent studies demonstrated that eating fast releasing foods before or during exercise could be counter effective, to say the least. Investigators in the school of sport and exercise science, University of Birmingham, Edgbastion, England found that ingestion of carbs before exercise adversely elevated plasma cortisol levels. Interestingly enough, there was a significant reduction in post exercise cortisol when carbs were not ingested before exercise. Furthermore, there was a faster shift from carb to fat fueling during exercise, when a pre-exercise meal was not applied.

As for protein, what failed to reach mainstream nutrition knowledge is the already established fact that protein rich foods raise cortisol levels if applied incorrectly. Studies at the University of Lubeck, in Germany, found that oral administration of fast releasing protein foods such as hydrolyzed (pre-digested) proteins, have an even more profound cortisol elevating effect, compared to whole protein foods.

Note that chronic elevated cortisol has been associated with muscle wasting and fat gain (in particular abdominal fat.)

In summary, pre-exercise meals may rob the brain and muscle of energy (due to digestion). Eliminating the digestion effect of pre-exercise meals may only make things worse. Eating meals made from fast releasing proteins and cabs, before exercise, can cause a profound cortisol elevating effect during and after exercise. This may severely compromise ones ability to build muscle and burn fat.

In conclusion, DO NOT EAT before exercise, instead eat right after exercise.

Ironically, the same meal that would be counter-effective before exercise can be most effective and beneficial when applied after exercise.

Numerous studies have demonstrated the critical positive effects of post-exercise recovery meals on total muscle recuperation (i.e. replenishment of energy reserves and increased protein synthesis). Recent studies at the University of Texas Medical Branch, in Galveston, TX, revealed that applying fast releasing proteins and carbs after exercise had substantial anabolic effect on stimulating net muscle protein synthesis, even in cases of elevated cortisol.

Consequently, we are not preprogrammed to be fueled like machines. Our biological machine is based on survival mechanisms that when triggered, increase our capacity to utilize fuel, generate energy and better survive.

We trigger these mechanisms, when we follow cycles that rotate between undereating while in an action followed by eating while in rest.

For the human body, timing affects everything. "It is when you eat that makes what you eat matter."

If you insist on eating before exercising then there are some crucial things you should do to avoid sabotaging your body. Visit http://www.dragondoor.com/articler/mode3/317/ for more information or read Ori Hofmekler's The Warrior Diet. http://www.dragondoor.com/b17.html

For information on Ori Hofmekler's diet and exercise seminars contact him directly at email protected from spam bots or visit www.warriordiet.com

To arrange interviews or receive review copies contact John Du Cane at 651-487-3828.

The warrior Diet is available online at www.dragondoor.com or by calling 1-800-899-5111.

Dragon Door Publications, Inc is the leading provider in the United States of cutting-edge information on diet, nutrition and exercise.

CONTACT INFORMATION:
John Du Cane
Dragon Door Publications
651-487-3828
http://www.dragondoor.com


Cushing's

Finding Your Way Through Complicated Cushing's Syndrome

Cushing's syndrome is a rare, but complex disorder affecting many aspects of the body. It may be caused by certain medications you are taking, or from a tumor that alters the production of cortisol, a hormone associated with stress. If left untreated, it can lead to a host of problems including osteoporosis, high blood pressure and muscle loss. Finding the cause of your Cushing's syndrome is the key to finding the proper treatment.

How does a doctor determine the source of the disease? Dr. Elena Plummer, MD, a member of the American Association of Clinical Endocrinologists (AACE) and the Endocrine Society outlines the potential causes of this syndrome and what treatment options are available to help.

What is Cushing's syndrome?
Cushing's syndrome develops from excess cortisol, a steroid, that's either ingested exogenously, from the outside, or produced endogenously, within the body. Cushing's syndrome is an umbrella name for all the conditions including high cortisol level and its manifestations.

It is a very rare problem. There are anywhere from 5 to 25 cases per million per year. It is more common in females than in males and is generally a disease of women between 20 and 45 years of age.

What is the function of cortisol in a healthy person?
There is no one main function of cortisol and researchers have found that just about any part of the body is regulated by cortisol. It's a hormone that regulates many activities; glucose metabolism, the immune system, the metabolism of calcium and bone metabolism. And too much (Cushing's syndrome) or too little (Addison's disease), is detrimental. Addison's disease causes the opposite effects of Cushing's syndrome: blood pressure is too low, electrolytes are abnormal, potassium is high, patients lose weight and are very fatigued.

What controls cortisol production?
There is a small gland in the middle of the brain called the pituitary gland that makes several stimulating hormones that go on to regulate the production other hormones. For example, there's a hormone called thyroid-stimulating hormone (TSH) in the pituitary that goes and tells your thyroid how much to work. The same thing happens with the adrenal gland. There is a hormone in the pituitary called adrenocorticotropic-stimulating hormone (ACTH) that stimulates cortisol production in the adrenal gland. So in a healthy person there is generally a small amount of ACTH, causing the production of a small amount of cortisol.

If you're under a large amount of physical stress, your body produces more cortisol to counteract this and stimulate the immune system, regulate blood pressure and initiate bone building where needed. First, the pituitary gland produces more ACTH, then the adrenals respond by making a lot of cortisol. When the stress is over, the high amount of cortisol feeds back on the pituitary, and shuts off the production of the stimulating hormone, ACTH. In fact, any time you have too much cortisol, whether it's physiologic or not, your pituitary should shut off the production until it is at a lower level in the body. But in Cushing's disease, there is a problem where the body is making uncontrolled amounts of ACTH and the adrenals keep on responding.

What causes high cortisol levels in the body?
There are two major categories of problems that cause high cortisol. The first is when your own body produces too much cortisol. Second, when a person is given medications that contain steroids, like cortisone, prednisone or hydrocortisone to control inflammation caused by other diseases, such as rheumatoid arthritis, asthma and some allergies, he or she may develop the exact same syndrome that you may have if your own body starts making too much cortisol.

About 70 to 80 percent of all Cushing's syndrome patients are actually ACTH-dependent, which means that the excess cortisol production is caused by the overproduction of the stimulating hormone, ACTH, in the pituitary gland; this may be caused by a pituitary tumor.

Cushing's can also develop if your adrenals produce too much cortisol. This is the second-most common cause of excess cortisol production. Your adrenals may produce too much cortisol as a result of a small tumor on the adrenal gland. In these patients, the amount of ACTH will be low, but the cortisol will be increased.

What are the symptoms of Cushing's syndrome?
One of the main symptoms is weight gain in the abdomen. An additional place where a patient usually gains weight is in the face, called "moon facies," where the face gets rounded and very red. There is also a redistribution of the fat in the back of the neck, what doctors call a "buffalo hump," and also over the clavicles, the bones just below the front of the neck. Also, patients often get large, wide, purple stretch marks across the abdomen. Stretch marks are usually associated with pregnancy or fast weight gain, but in Cushing's syndrome they're much wider and very deeply colored.

It's also very common to have thinning of the muscles in the legs and arms; it will be difficult for patients to get up from a chair, climb stairs, comb hair. Other things that are also common are high blood pressure, abnormal glucose metabolism and even diabetes.

There are some psychological and psychiatric changes that are also possible, such as depression, anxiety, anger problems and psychosis.

How does a doctor determine the source of high cortisol levels?
The first question: "Is this patient taking any medications that have steroids?" Any topical creams or ointments, health-food preparations, shots that are given for joint pain or arthritis, inhalers and even nasal preparations may contain cortisol-simulating glucocorticoids; they act like cortisol. After that is ruled out, a 24-hour urine cortisol test can look at the endogenous production of cortisol. We collect all the urine over 24 hours and analyze it for cortisol levels.

There are other ways to do it, too. There are some blood tests. There is also a new salivary test that seems promising and much easier to perform for patients.
If we find that the patient does indeed have endogenous Cushing's syndrome, then the next question to answer is, "Where is it coming from?"

We then concentrate on finding if the cortisol production is ACTH-dependent. If it is ACTH-independent, the cortisol comes from the adrenal gland. So imaging of the adrenal gland is done. If it's ACTH-dependent, it most likely comes from the pituitary gland, but there is also a small category of tumors that are actually located elsewhere in the body that make hormones like ACTH. Those are usually carcinoid tumors in the lungs, sometimes found in smokers, but there are some unusual cancers that can also make ACTH. You try to localize the source of ACTH with different imaging tests.

If a tumor is found to be the cause of excess cortisol, how is Cushing's syndrome treated?
Any time a tumor is found, surgery is the first choice of treatment. Most of the pituitary tumors that cause Cushing's are very small tumors in the pituitary gland, a pea-sized gland behind the eyes in the middle of the brain. Because they're so aggressive, they actually make enough hormone for patients to be diagnosed before it becomes a large tumor. In this case, the best treatment is surgery to remove the tumor. The procedure is only done in highly specialized centers by highly trained neurosurgeons. If the tumor is found in the adrenal gland, it is removed laparoscopically, [through the use of cameras and instruments inserted into the body through small holes in the skin] which is certainly much less invasive than general surgery.

Patients who are not surgical candidates and those that do not have a successful surgery can receive several medications that can be used to turn off cortisol production. But these are second-line therapies because the medications have side effects and would have to be used lifelong.

What advice do you have for people to avoid Cushing's syndrome?
Basically, anybody is susceptible to effects of excess cortisol. Physicians generally are very cautious about prescribing certain medications, especially for chronic use, because of the knowledge of all the detrimental effects.

Cushing's Testing
http://www.marketwire.com/mw/release_html_b1?release_id=86284

SWNM Enhances Labguard(TM) Diagnostic Device Capabilities

TAMPA, FL -- (MARKET WIRE) -- 05/09/2005 -- Southwestern Medical Solutions, Inc. (OTC: SWNM) is pleased to announce that, through is working relationship with medical company Instant Diagnostics, Inc., the Labguard™ diagnostic device will now include a much wider array of diagnostic testing capabilities.

Diagnostic Testing Market For Labguard™ Expands Dramatically

Through its ongoing working relationship with Instant Diagnostics Inc., SWNM expects that its lineup of testing modalities for health screenings with its proprietary Labguard™ system will now be greatly expanded to include many of the following tests:

A-B: Acute Appendicitis, Alzheimer's Disease B: Batten Disease,
     Bladder Cancer
C:   Childhood nephrotic syndrome, Chlamydia, Cushing's syndrome,
     Cystitis
D-G: Diabetes, Diabetes Insipidus E: Endometrial Cancer G: Glomerular
     Disease, Gonorrhea
H-I: Hyperparathyroidism I:  Impaired glucose tolerance, Impotence,
     Interstitial cystitis
K-L: Kidney Cancer, Kidney conditions, Kidney disease, Kidney failure
     L: Leptospirosis, Lupus
M-N: McCune-Albright Syndrome, MODY diabetes, Multiple Myeloma
     N: Neuroblastoma
O-P: Osteomalacia P: Paget's disease of bone, Pancreatic cancer,
     Pheochromocytoma, Preeclampsia, Pregnancy, Prostate Cancer,
     Pyelonephritis
R:   Reiter's syndrome, Renal Tubular Acidosis, Rheumatic conditions
S-T: Sjogren's Syndrome, Streptococcal Infections T: Type 1 diabetes,
     Type 2 diabetes, Typhoid fever
U:   Urinary Incontinence, Urinary tract infections, Urinary tract
     infections (child), Uterine Cancer
V:   Vesicoureteral reflux
W:   Wegener's granulomatosis, Weil's syndrome, Wilson's Disease.


Southwestern Medical will improve Health Screening Assessments

SWNM's Labguard™ system will facilitate a more effective, less invasive, and less costly solution to critical screening and diagnostics needs. The SWNM Labguard™ system is fully integrated and allows the medical community an opportunity to achieve the highest level of integrity and security in health screenings. No other product available today offers the caregiver the flexibility to choose which diagnostic tests to conduct with such ease and competitive pricing.

Contact: Richard Powell
Phone:   1-877-576-0936
E-Mail:  SWML@ureach.com
Website: www.swmdmedical.com
Southwestern Medical Solutions, Inc.


Corporate Address: 13014 N. Dale Mabry, Tampa, FL. 33618

The statements made in this press release, which are not historical facts, contain forward-looking statements concerning potential developments affecting the business, prospects, financial conditions and other aspects of the company to which this release pertains. The actual results of the specific items described in the release, and the company's operations generally, may differ materially from what is projected in such forward-looking statements. Although such statements are based upon the best judgments of management of the company as of the date of this release, significant deviations in magnitude, timing and other factors may result from business risks and uncertainties including, without limitation, the company's dependence on third parties, general market and economic conditions, technical factors, the availability of outside capital, receipt of revenues and other factors, many of which are beyond the control of the company. The company disclaims any obligation to update information contained in any forward-looking statement.

Contact:
Richard Powell
Phone:   1-877-576-0936
E-Mail:  SWML@ureach.com
Website: www.swmdmedical.com

Southwestern Medical Solutions, Inc.
Corporate Address:
13014 N. Dale Mabry
Tampa, FL.  33618

SOURCE: Southwestern Medical Solutions, Inc.


Growth Hormone
http://www.medicalnewstoday.com/medicalnews.php?newsid=24025

GPhA Says USP Monograph Shows Scientific Support for Generic Biopharmaceuticals, USA
08 May 2005

The Generic Pharmaceutical Association (GPhA) today said that the US Pharmacopeia's (USP) new monograph on human growth hormone validates the science underlying generic biopharmaceuticals and shows that biopharmaceuticals can be characterized. Approval of generic biopharmaceuticals would yield tremendous cost savings for America's healthcare system.

"Although the brand industry has argued that biopharmaceuticals cannot be adequately characterized, this monograph clearly shows that the technology and the science exist to characterize some of these medicines. USP's action today further supports the establishment of an abbreviated approval process for generic biopharmaceuticals," said GPhA President and CEO Kathleen Jaeger. "There is no reason to delay consumer access to affordable medicines when sound science -- backed by the FDA, MIT scientists, and now USP -- supports the approval of generic biopharmaceuticals under a shortened and less costly pathway."

At a scientific public forum held in February 2005, scientists from the Food and Drug Administration and MIT acknowledged that the science exists to create and characterize glycan products and other generic biopharmaceuticals, which are generally large protein molecules derived from living cells. Examples include insulin, human growth hormone, antibiotics, and monoclonal antibodies. The release of USP's monograph, which addresses product standards for somatropin, a human growth hormone, today further bolsters support for the science.

"It is possible to permit approval and marketing of a vast array of generic biopharmaceuticals with relatively low to modest complexity, and to expand that system in the coming years to permit the approval of more complex products as the sound science evolves," said Jaeger. "The USP monograph clearly backs up this point."

GPhA is continuing to urge the FDA to immediately release its white paper and agency guidances on biologics, which would provide timely advice to the industry. Four years ago, FDA announced that it would be working on the agency guidelines for insulin and human growth hormone, but the agency has yet to release them.

GPhA also noted that there is an economic need for more affordable versions of biopharmaceuticals. Because of their exceedingly high costs, biopharmaceuticals will consume a greater percentage of healthcare expenditures in the future and substantially burden health care purchasers, including the federal government, employers and consumers.

For example, the average cost to a major U.S. employer for a one-day supply of biopharmaceutical drugs is $45, while traditional drugs cost an average of $1.66 per day. Today, generic medicines can cost up to 80% less than their brand counterparts and save consumers billions of dollars each year. Affordable biopharmaceuticals, even if they represented only a modest savings of 10% to 20%, would create billions of dollars in savings for consumers, the government and healthcare providers, GPhA said.

"It's time for the Pharmaceutical Research and Manufacturers of America/Biotechnology Industry Organization to stop blocking consumer access to affordable biopharmaceuticals. These delay tactics are harming the millions of Americans who need access to affordable health care," Jaeger said.

GPhA represents the manufacturers and distributors of finished generic pharmaceuticals, manufacturers and distributors of bulk active pharmaceutical chemicals, and suppliers of other goods and services to the generic drug industry. Generics represent 53% of the total prescriptions dispensed in the United States, but less than 12% of all dollars spent on prescription drugs. For further information, please contact GPhA at 703-647-2480, or visit our web site at http://www.gphaonline.org.


Pituitary

http://www.hoinews.com/news/features/4/1575112.html

Healthbeat: Pituitary Tumor Wafer
May 17, 2005
Jen Christensen

Pituitary Gland
The pituitary gland is a pea-sized gland located beneath the brain in an area above the nasal passages. It sits in a tiny space in the skull, called the sella turcica. The pituitary is the master gland of the body because it regulates most of the other glands in the body.

The pituitary gland also produces some of the body's important hormones. Growth hormone is used to regulate growth during childhood. Thyroid-stimulating hormone influences the growth of the thyroid gland and production of thyroid hormone, which regulates metabolism. Adenocorticotrophic hormone controls the growth of the adrenal glands and the production of steroid hormones. Melanocyte-stimulating hormone regulates the production of melanin, the pigment that gives skin its color. Prolactin is a hormone that works in conjunction with other hormones to stimulate the growth and development of mammary glands and the production of milk for nursing mothers. In women, luteinizing hormone and follicle-stimulating hormone regulate ovulation and the menstrual cycle.

Pituitary Tumors
Most pituitary tumors are benign and are classified as adenomas. Though they don't spread, they can grow and press on surrounding tissue. If the tumor compresses the area of the optic nerve, vision can be affected. The tumor can also suppress production of pituitary hormones, or cause overproduction of certain hormones. Tumors that cause increased production of adenocorticotrophic hormone can cause Cushing's disease. This condition leads to weight gain in the face, back of the neck and area of the collarbone, excessive growth of body hair, weakness and fatigue, easy bruising, purple stretch marks, muscle loss, menstrual irregularities, high blood pressure, diabetes and depression. Prolactin-producing tumors can cause milk production and cessation of menstruation in non-pregnant women and impotence in men. Growth hormone-producing tumors can cause excessive growth of the face or body.

Since pituitary tumors are usually benign, incidence is not included in cancer registries. However, researchers say they are the third most common type of intracranial tumor. If the tumors don't cause symptoms, patients may not even be aware of their presence. One study estimates pituitary tumors occur in about 16.7 percent of the population.

Treating Pituitary Tumors
Surgery is the main form of treatment for pituitary tumors. In many cases, a surgeon can access the tumor by making an incision through the nose and sinuses (a transsphenoidal approach). Sometimes it is necessary to make an incision through the skull to get at the tumor. Radiation can also be used to shrink the tumor. The treatment may be given alone or in conjunction with surgery. Some pituitary tumors can be controlled with medications that stop secretion of excess hormones.

Wafer Treatment
Research suggests as many as 20 percent of pituitary tumors come back. And sometimes these recurring tumors grow very quickly. Researchers at the University of Virginia are using another treatment to try to keep aggressive pituitary tumors from recurring. After the tumor is removed, surgeons place pieces of a GLIADEL® wafer into the site of the pituitary gland (the sella turcica). The wafer pieces contain the anticancer drug, bischloroethyl-nitrosourea (BCNU, or carmustine).

Implantation of the GLIADEL wafer serves two important purposes. First, the drug is released into the area of the tumor, hopefully killing remaining tumor cells. Second, the medication is released over time. The slow-release bathes the area with the anticancer drug for a longer period of time.

In a Phase I study involving ten patients, 60 percent experienced good control over tumor growth. Researchers say the study is too small to say if GLIADEL is really an effective treatment for pituitary tumors. Investigators hope to eventually do a larger trial to study the effectiveness of the wafer for pituitary tumors. Currently, GLIADEL is approved for treatment of certain malignant brain tumors.


AUDIENCE INQUIRY
For information about pituitary tumors:
American Cancer Society, http://www.cancer.org
Pituitary Network Association, http://www.pituitary.com

For information on GLIADEL® - http://www.gliadel.com


---

http://www.medicalnewstoday.com/medicalnews.php?newsid=23612

Patients with pituitary gland tumors are often misdiagnosed

30 Apr 2005

A recent study found that tumors of the pituitary gland are more common than many health care professionals realize, with national prevalence rates averaging 16.7 percent.

To neurosurgeon Dr. Gail Rosseau, this isn't surprising.

Rosseau, who treats patients with a variety of neurological conditions at Rush University Medical Center and the Chicago Institute of Neurosurgery and Neuroresearch (CINN), says that pituitary tumors are often misdiagnosed because of the confusing array of symptoms they present.

"Conditions such as osteoporosis, sexual dysfunction, depression, infertility, or growth disorders can be the result of abnormalities in the pituitary or "master" gland at the base of the brain. Many times this association is overlooked," Rosseau said.

"These types of tumors are generally not malignant, but they have many different and highly variable ways of making their presence known, "she said. "If misdiagnosed or untreated, they may progress, causing blindness, heart disease or in the worst cases, premature death."

Because the disease is complex, Rosseau saw the need for a patient education association in the Chicagoland area. The Greater Chicago Pituitary Education Association was founded in late 2004 and is underwritten by a grant from The CINN Foundation. Each quarterly meeting of the Association provides an educational presentation from a member of the Chicago medical community involved in the treatment of pituitary disease. The Association aims to include physician speakers ranging from endocrinologists, to neurosurgeons, to ear, nose and throat specialists and bridge institutional alliances.

The next meeting will take place at 6:30 pm on Tuesday, May 3 at The Neurologic & Orthopedic Institute of Chicago, 4501 N. Winchester, ground level.

Many patients are concerned about treatments and surgery because of the location and function of the pituitary. The pituitary is a small, pea-sized gland located at the base of the brain that functions as "The Master Gland." It releases stimulating hormones that signal the thyroid gland, adrenal glands, ovaries and testes, directing them to produce their respective hormones. These hormones have dramatic effects on metabolism, blood pressure, sexuality, reproduction, and other vital body functions. In addition, the pituitary gland produces growth hormone for normal development of height and prolactin for milk production.

CINN psychologist Dino Kostas said pituitary tumor patients have unique concerns, such as loss of vision, that require a different approach. He emphasized that an educational seminar is a great way to allay patient fears while allowing patients to ask questions of anyone on the treatment team.

"Most patients contemplating surgery have fears and concerns about the surgery, but with our patients, we see a heightened level of anxiety about the potential loss of vision because the pituitary gland is so close to the optic nerve," Kostas said. "Frequently, we talk to many patients who are also fearful that they will have decreased libido or become infertile."

Treatment depends on the type of pituitary tumor, the extent to which it has invaded the brain, as well as the patient's age and general health. Treatment is most effective when diagnosis is early, and it typically involves surgery, radiosurgery, and/or drug therapy, Rosseau said.

Ear, nose and throat surgeon Dr. Steven Becker, said that he is able to calm many anxious patients because surgical techniques have vastly improved in the last decade and recovery times are typically one month, down from more than two months previously. Becker has performed approximately 600 of these surgeries.

"As recently as 10 years ago, surgeons would use a craniotomy, which requires an incision under the lip and a full elevation of half the facial tissues to access the nasal interior," he said. "Now, we use an endoscopically assisted approach to access the pituitary gland during the two and half hour surgery. This approach allows surgeons to go up the nasal cavity in a minimally invasive manner," Becker said.

He stressed that surgical candidates are typically those with a past history of sinusitis, or nasal trauma. Becker said that patients who attend the educational forum tend to make for better patients because they ask good questions and the forum helps lessen the anxiety they feel.

For more information about The Greater Chicago Pituitary Education Association, call 773.250.0484.

Rush University Medical Center includes the 729-bed Presbyterian-St. Luke's Hospital; 79-bed Johnston R. Bowman Health Center; Rush University (Rush Medical College, College of Nursing, College of Health Sciences and the Graduate College).

The CINN Foundation, a non-profit organization founded three years ago by Chicago neurosurgeon, Leonard J. Cerullo, M.D, underwrites the educational meeting for pituitary patients. The CINN Foundation is dedicated to improving the lives of individuals with neurologic disorders through basic and clinical research, education and community outreach. The Foundation supports researchers and educators focused on advancing the treatment of patients suffering from brain tumors, stroke, spinal cord injury and back disorders, epilepsy, and Parkinson's disease.

The Chicago Institute of Neurosurgery and Neuroresearch is one of the nation's leading organizations for the diagnosis, treatment and rehabilitation of people with brain and spine disorders. Originally founded in 1987, CINN is the Midwest's largest team of neurosurgeons known for their pioneering treatments in minimally invasive techniques. Through a network of eight hospitals spanning two states, CINN treats more patients with brain tumors and spine disorders than any other physician group in Illinois.

The Neurologic & Orthopedic Institute of Chicago is the country's first freestanding acute care hospital dedicated exclusively to neuroscience and orthopedic services. It utilizes breakthrough technology and minimally invasive techniques as well as advanced procedures for neurosurgery, orthopedics, pain management, neuro-oncology, sports medicine, and rehabilitation.

Contact: Mary Ann Schultz
mary_ann_schultz@rush.edu
312-942-7816
Rush University Medical Center
http://www.rush.edu

Steroids
http://www.acsh.org/factsfears/newsID.546/news_detail.asp


Steroids: Jekyll and Hyde

By Josh Bloom, Ph.D.

Mark McGuire will probably be remembered as much for his use of the "dietary supplement" androstenedione (Andro) as he will for the seventy home runs he hit in 1998. While you can debate whether one had anything to do with the other, in my opinion one thing is clear: the use of the term "dietary supplement" to describe the anabolic steroid he took should be criminal, just like selling Andro itself is now. Dietary supplement. Talk about a euphemism. This would almost be funny if these drugs weren't so dangerous.

There is nothing dietary or supplemental about Andro. Unless, that is, you believe that anything you add to your normal diet is "supplemental." According to this generous definition, a bowling shoe would be a dietary supplement, assuming you could swallow it. And you would be better off with the shoe. Andro is a serious and possibly very harmful drug, not a vitamin pill. More on this later.

The recent congressional hearings on steroids in baseball have brought considerable attention to the problem. And also much confusion, no doubt because most people don't have any idea what "steroid" really means. If you say the word to a hundred people and ask for a one-word response you will probably hear most of the following: sex, hormones, asthma, arthritis, and, of course, muscles. So, how can one word mean so many different things? In order to answer this you first have to know what a steroid is.

Defining Steroids

Steroids are chemicals (either man-made or naturally occurring) that have in common a distinctive structure that looks like this:

In the picture, each sphere represents one atom of carbon. Three six-membered rings of carbon atoms are fused to a five-membered ring (five- and six-membered carbon rings are both very common in nature). Other atoms (usually carbon and oxygen) are attached to this scaffold in different places on the molecule. This is what differentiates one steroid from another. But all steroids have this same basic framework. If a molecule looks like this, it's a steroid. If it doesn't, it's not. Thus, the definition of steroid is strictly a function of chemical structure. And in case you're wondering, Andro fits this structure perfectly.

So, are they good or bad for you? The answer is both. Small changes in the structure of the molecule (i.e. the number and/or position of other atoms) can make all the difference in the world. This is why some steroids are essential while others are terrible. For simplicity, they can be roughly grouped into four broad categories: cholesterol, the sex hormones, anti-inflammatory (a.k.a. adrenal) steroids, and anabolic (muscle-building) steroids.

Steroid Varieties

1. Cholesterol is a steroid that is an essential component of all animal cells. Without it there would be no animal life. It is obtained either by diet or by biosynthesis in your liver, with the biosynthetic route accounting for about 80% of the total cholesterol in humans. Cholesterol is an example of a steroid that is not a hormone. (Hormones are chemical messengers -- substances secreted from a gland in one part of the body that trigger a response in a different location. They may or may not be steroids. Examples of hormones that are not steroids are insulin and adrenaline.)

2. All of the male and female sex hormones are steroids. Although this is a very complicated subject, the chief female hormones are estrogens and for males, testosterone (an androgen). Chemically, the two are almost identical in structure and are both made in the body from cholesterol.

3. Anti-inflammatory steroids are man-made relatives of naturally occurring hormone cortisol. Cortisol (a.k.a. hydrocortisone) and its close chemical cousin cortisone are powerful drugs with a role in regulating a wide variety of body functions. Although these are very potent anti-inflammatory agents (for asthma, allergy, and arthritis), they must be used carefully because they weaken the immune system and can cause diabetes and loss of bone minerals. This class is sometimes also referred to as the adrenal steroids or "corticosteroids".

4. Anabolic (muscle-building) steroids -- are what come to mind when people hear the word steroid. These are synthetic derivatives of testosterone and have been in existence since about 1930, when scientists discovered that they built muscles in lab animals. The same held true for humans, and by about 1950 these drugs were being used by bodybuilders. There are now over a hundred of them in existence. Most of these are illegal in the U.S., although some can be obtained by prescription for a few specific conditions. But until recently you could buy Andro in your drug or health food stores. This is just plain nuts.

These drugs are bad news. They cause heart attacks, strokes, liver cancer, psychological problems, testicular atrophy, and breast development in men. Their use in teenagers is alarming. They have turned baseball into a joke, turned the Olympics into a pharmacology contest, and killed many young professional wrestlers.

Jurisdictional Dispute

I believe this is the worst example of unscrupulous companies using the term "dietary supplement" to escape FDA jurisdiction that applies to other drugs. Taking advantage of a 1994 law that weakened the FDA's authority over "supplements," companies have been exploiting the scientific ignorance and gullibility of the American public to sell their garbage. Banking on the fact that the terms "natural" and "supplemental" somehow will convey safety, these companies have suckered many medically naive people into buying them, when in fact, neither "natural" nor "supplement" ensure anything of the sort. In fact, selling over the counter use of anabolic steroids is probably comparable in risk to doing the same with prednisone (a powerful anti-inflammatory steroid). At least in the case of the prednisone, one could argue that you're treating a condition, as opposed to building muscles for purposes of vanity or to compete in sports.

But Andro is now banned, so everything is OK, right? Not exactly. Go to your supermarket, and next to the vitamins you'll find DHEA. It, like Andro, is a sex hormone (both are converted to testosterone in the body). And the two are almost identical in structure and function. It's like buying Andro all over again. Unbelievable. "Food supplement"? I don't think so.

Fortunately, as one supplement after another is found to be harmful/not useful (e.g. ephedra), I believe our laws will change, putting an end to this farce.

(Author's note: also see the April 17 New York Times story about DHEA escaping the steroid ban.)

Dr. Bloom, who resides in Nyack, NY, is an organic chemist. He has worked in the pharmaceutical industry for about twenty years.

---

• If you've been diagnosed with Cushing's, please participate in the Cushing's Register »

The information you provide will be used to create a register and will be shared with the medical world. It would not be used for other purposes without your expressed permission. Note: This information will not be sold or shared with other companies.

Lynne Clemens, Secretary of CUSH Org is be the person responsible for the creation of this register. If you have any questions you may contact her at lynnecush@comcast.net. You do not have to be a member of CUSH to fill out this questionnaire, as long as you are a Cushing's patient. We do not believe that the world has an accurate accounting of Cushing's patients. The only way to authenticate accuracy is with actual numbers. Your help will be appreciated. Thank you."
Fundraising:
The Cushing's Store
for all kinds of Cushing's Labeled clothing, coffee mugs, totebags and much more. Great for your endo or Secret Someone.
---


CUSH can always use funds to help us all, by spreading the word and helping others. What can *you* do to help CUSH?


Upcoming Conventions, Meetings and Seminars:
June 4-7, 2005, ENDO 2005, San Diego. Mainly for physicians, but patients may attend. More info here »
June 11, 2005, Lake Geneva, WI, Cushie Barbecue. More info here »
June 25, 2005, CUSH Meeting, Monterey CA, Fisherman's Wharf. More info here »


July 21-24, 2005, MAGIC Foundation Convention, Chicago, OHare Marriott. For Growth Hormone patients and their families. More info here »


July 23-31, 2005, Pituitary Awareness Week, Australian Pituitary Foundation, Ph: 02 9594 5550 Email: pituitary@bigpond.com


July 23, 2005, (Australia) NSW APF Patient Education Seminar, Royal Prince Alfred Hospital, Camperdown, Ph: 02 9594 5550 Email: pituitary@bigpond.com


August 6-7, 2005, The Diabetes Insipidus Foundation, Second Annual Conference, The Diabetes Insipidus Foundation, Sheraton Inner Harbor, Baltimore, Maryland USA, Contact: 5203 New Prospect Drive, Ellicott City, MD 21043 USA, Email: info@diabetesinspidus.org, More info here »


September 3, 2005, (Scotland) 6th National Conference, The Pituitary Foundation, University of Edinburgh, Scotland, UK, More info here »


September 7, 2005, (Australia) Annual Scientific Meeting, Endocrine Society of Australia, For health professionals, Perth Convention Centre, WA, More info here »


October 8, 2005, (Australia) APF [Australian Pituitary Foundation] Annual General Meeting, Ph: 02 9594 5550, Email: pituitary@bigpond.com
More upcoming local meetings are listed here »
Sign up for notification of local meetings. You need not be a CUSH member to participate.
Online Chats:
Please join us in the Chat Room TONIGHT at 9 PM Eastern.

The chatroom is available through http://www.cushings-help.com/chatroom.htm.

The very first time you go in, you will have to register for this chat. Although you may use your user name and password from the message boards, you will still need to register those before being allowed into the room.

This room is always open, and has convenient links so that you can get needed information while you're chatting.

I hope to see you tonight!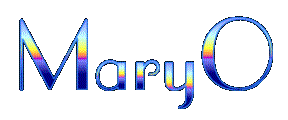 ~~~~~~~~~~~

Cushing's Help and Support at http://www.cushings-help.com
Cushing's Message Boards at http://boards.cushings-interactive.com/invboard/
Subscribe and Unsubscribe: Cushing's Newsletters and Chat Reminders http://www.cushings-help.com/aim.htm#reminder