To read the HTML version of this newsletter, or the archives, on the Internet, please click here

Important!

Please read the chat directions below, so you're ONLY in the Cushing's Room, not both Cushing's and Power Surge. Many people end up being in both rooms, instead of only one.


---
Birthdays:
Other Celebrations:
• Mary E, May 29
• kaz454, May 30
• SongBird, June 1
• ReneeD, June 1
• Collette, June 1
• Jacqueline, June 3
• sherri, June 3
• KimmyMU, June 4
• Preacher, June 4
• Suzanne Johnson and Jacob Sevlie, Wedding Anniversary (2002), June 1
• Jack, pituitary surgery anniversary (2000), June 1
• Jayne and Robin are expecting
• Patti, Wedding Anniversary, June 2
Upcoming Surgery:
Currently Recovering:
• Pat (pat@wtp), Toe Surgery, May 30

• Jinxie (Jeanne), BLA, June 3, Froedert Hospital & Medical College, Milwaukee, WI, Dr. Sonia Sugg

• JudyL, Second pituitary surgery, NIH, June 9

• Katty, total abdominal hysterectomy, June 13, Riverside Methodist Hospital, Columbus, Ohio

• Edith, Fibroid Surgery, (subtotal hysterectomy or just plain hysteria), July 14, Lions Gate Hospital

Pituitary
• D'Shawn Russell
• Gloria
• Lynn P
• Daphne
• Dina
• Jinxie
• Arlene
• Jaime
• Rikki
• Duncan (Karen)
• Cat
• Dana
• Dee (deleciab)
• Cherri in AL
• Linda P. (tinydogpries)
• BrendaC
• Darren Shore
• Erin G.
Adrenal
• CJ (Christine)
• SteveB
• Allie
• Sam
• Teri T
• CathyR
• bp50 (Barb Power)
• Angela Kaiser
• Melinda 2
• Deborah's son, Curtis, from a second adrenal surgery
• Suzanne
• Debbie
• Kathie Mcconnell (kamaroon)
• Denise
Other
• SandieK, gamma knife at Ohio State
• Sue (SuziQ) is recovering from a bronchoscopy and a collapsed lung from pneumonia.
• Melinda Freels, 6 weeks of daily Fractionated Stereotactic Radiation
• Luisa (LSpriggs), gamma knife at UVA
• Sean S, Ectopic, thymus removed
• Dori, gamma knife at UVA
News!
• Download the Hotel Reservation Information (Word File) for Portland, OR, CUSH meeting, October 2003, here.

If you must call them instead of filling out this form, the number is 503-221-1611 and for the special rates, you need to say that you're with:
Group Name: Cushing's Understanding, Support and Help Organization
For this Event: Cushing's Organizations 10.03
Dates: October 14-19, 2003
Map: Map to the Convention Site


• F.A.Q. every week a new FAQ (Frequently Asked Question) from the Archives is put on the intro page of the website

• There are now 1466 members on the Message Boards

• We welcome your articles, letters to the editor, bios and Cushing's information. Submit a Story or Article to either the snailmail CUSH Newsletter or to an upcoming email newsletter at http://www.cushings-help.com/newsletter_story.htm A no-obligation free sample of the CUSH Organization Newsletter is also available from that same link.


---
---
• If you've been diagnosed with Cushing's, please participate in the Cushing's Register
The information you provide will be used to create a register and will be shared with the medical world. It would not be used for other purposes without your expressed permission. Note: This information will not be sold or shared with other companies.
Lynne Clemens, Secretary of CUSH Org is be the person responsible for the creation of this register. If you have any questions you may contact her at lynnemc@attbi.com. You do not have to be a member of CUSH to fill out this questionnaire, as long as you are a Cushing's patient. We do not believe that the world has an accurate accounting of Cushing's patients. The only way to authenticate accuracy is with actual numbers. Your help will be appreciated. Thank you."


Fundraising:
Decorative Candles:

Julia (Spencer's Mom) is beginning to make food oriented candles - shaped like sundaes, pies, and other desserts. She will donate 20% of the proceeds to CUSH and she's even trying to making a candle in the shape of the CUSH pin!



Please allow 2 weeks for delivery, as each candle is hand poured.  E-mail jwahlton@cfl.rr.com.  20% of proceeds will be donated back to CUSH.  Payment is made via Paypal only to jwahlton@cfl.rr.com.  Once order is placed we will send you a Paypal invoice for payment, which will include shipping charges. 

---

Cape Cod Candles:

Lynn in Va Cushieinvirginia@msn.com) has an idea for a CUSH fundraiser. There is an optional lid and a platter to go underneath.

These would make terrific Secret Someone gifts and you'd be helping CUSH out at the same time!

The candles are all pure Cape Cod candles. The total cost is 15.00 per candle including shipping/handling. Sherri has offered us her commission, $3.00 for each candle that is sold, to go to >our CUSH Organization.

For an order form, please email Cushieinvirginia@msn.com or download here in Excel format.

Please send checks with orders to:
Sherri Blakeman
7808 Knollwood Street
Brandywine, MD 20613


You may also email orders to Sherriblakeman@comcast.net and mail the checks to her.

Many thanks to Lynn and Sherri!

---

Burden Bears:

Natalie has been collecting some money for CUSH.

She says: "I am making "Burden Bears" and selling them at my craft shows and I am donating $1 from each sale... ...So far I have collected about $20 for us."

The Cushing's Store
for all kinds of Cushing's Labled clothing, coffee mugs, totebags and much more. Great for your endo or Secret Someone.

---

Remember iGive.com...
... all year round.

iGive.com allows online stores to donate a percentage of their profit to running these Cushing's Support sites (the message boards, http://www.cushings-help.com, http://www.CUSH.org, http://www.cushings-support.com and http://www.cushingsonline.com) at no cost to you. So far, members have raised $227.30, and it hasn't cost them a cent.

Extended Deadline! Extra! Extra! Read all about it. $5 Free Donation. Through July 31, 2003, (extended deadline) each new member who registers at iGive and shops will earn an additional $5 for these Cushing's Support sites. That's on top of the standard of up to 26% from their shopping. Only hitch - they've got to shop within 45 days of joining. With over 410 stores now at iGive.com, they've got some great choices.

See the list of participating merchants.



---

Recent Amazon Purchases: what happens?

Amazon is longer available on iGive.com, so it will not be possible to place new orders which qualify for donations. Also, orders shipped after April 23, 2003 do not qualify for iGive credit, even if they were placed prior to April 16, 2003. If you have not already done so, please report all your existing Amazon.com orders through the Transaction Reporting Form: http://www.iGive.com/html/missingtrans.cfm

The deadline to report Amazon orders placed through iGive.com is June 23, 2003.



---

Thank you so much for your support!


Thanks to all of you for these clever Fundraising ideas.

CUSH can always use funds to help us all, by spreading the word and helping others. What can *you* do to help CUSH?
Upcoming Local Meetings:
• Shauna has been busy setting this up...CUSH is proud to announce that we are planning a meeting for October of 2003 in beautiful Portland, Oregon.

We have arranged to have Dr. David Cook of Oregon Health Sciences University speak to our group. Dr. Cook is an Cushing's expert and we are honored to have him speak.

We've added another speaker (thanks Cookie!), a neurosurgeon who works with Dr. Cook's patients. His name is Dr. Johnny Deleshaw, and he's the one who performed Kelly and Emilie's surgeries.

We are also arranging to have additional speakers, including (hopefully) a neuropsychologist and a gynecologist, to help us with all that goes with Cushing's Syndrome.

Our rooms are booked at the Days Inn City Center location. The cost for a single room suite is $59.00 for one or two beds with NO BREAKFAST or $69.00 for one or two beds with a Full American Breakfast. In either case, there will be an 11.5% occupancy tax. Both smoking and non-smoking are available. Download the Hotel Reservation Information (Word File) for Portland, OR, CUSH meeting, October 2003, here.

The dates will be: October 16, 17 and 18th, with departure on the 19th. Our schedule will be as follows:

Thursday: General meeting of CUSH, one hour CUSH officers meeting, evening cocktail hour.

Friday: Conference with our speakers and a catered lunch, courtesy of CUSH. Dinner out that night (we'll provide selections).

Saturday: FUN!! We're looking at either a boat ride down the Columbia Gorge or possibly at train ride down the Gorge.

Sunday: Hugs, tears and goodbyes

There will be a small charge (donation, tax deductible) to attend the conference, but we are sure it will be worth every cent. Many of us are putting in lots of work to make this an unforgettable, yearly event. We will invite you to tell your doctors about this - YOU NEED NOT BE A MEMBER OF CUSH TO ATTEND. We will have materials available for you to post and give your doctor to promote this event. It will be very professional and we will have some fun events planned.

We are setting a date after which attendance will be restricted. Tentatively, we are looking at until June for Conference attendance and July as the last time to book a room. All of this is subject to change, as we're still ironing out details.

Download the Hotel Reservation Information (Word File) for Portland, OR, CUSH meeting, October 2003, here.

If you must call them instead of filling out this form, the number is 503-221-1611 and for the special rates, you need to say that you're with:
Group Name: Cushing's Understanding, Support and Help Organization
For this Event: Cushing's Organizations 10.03
Dates: October 14-19, 2003

Thanks to everyone - this is going to be one great conference!


---
• Upcoming Cushing's Lunch, May 31, Columbus, Oh area. Erin G is setting this up. More info here.

•Upcoming Cushing's Lunch, being rescheduled, Illinois and surrounding areas. Leslie is setting this up. More info here.

•Upcoming Cushing's Lunch, June 7, 1:00 PM, Columbia, SC. Renea is setting this up. More info here.

•Upcoming Cushing's Lunch, June 14 or 21, Edmonds, WA area. Deb is setting this up. More info here.

•Upcoming Cushing's Dinner, June 21, Philadelphia. Dr. Dori is setting this up. More info here.

• Sign up for notification of local meetings. You need not be a CUSH member to participate.

• Friday and Saturday, April 1-3, 2004. Pituitary Days Convention for Doctors and Patients at UVa, Charlottesville, VA. More information here. There will be many people from the message boards there. CUSH will have a meeting during this time, as well.

• Tentative Atlanta area meeting. Carol Perkins, former model - Victoria's Secret, Harper's Bazaar, Vogue, and the founder of Harry Barker in Savannah - has agreed to share her inspiring story. More information, as it becomes available, or check here

• More upcoming local meetings are listed here.

• To list other local meetings, please send an email.


News
Hormone Replacement Is Linked to Dementia

By LINDSEY TANNER
.c The Associated Press

CHICAGO (AP) - Last summer, hormone replacement therapy was linked to heart trouble. Now, it's Alzheimer's disease and other forms of dementia.

Yet despite startling new evidence showing hormone pills may cause ailments they once were thought to help prevent, some women and doctors say they're still not ready to abandon the menopause treatment.

The latest data suggests estrogen-progestin pills double the risk of dementia in women aged 65 and older, a development that "is very shocking," said Dr. Barbara Soltes, a reproductive endocrinologist at Chicago's Rush-Presbyterian-St. Luke's Medical Center.

Soltes said many of her patients who continued taking hormones after last year's bad news on heart troubles did so thinking they were helping stave off Alzheimer's and other memory problems associated with aging.

While many likely now will quit - as millions of women already have - Soltes said she likely will continue to prescribe the supplements for relief of change-of-life symptoms.

"I'm sure it's not the last word," Soltes said.

The study appears in Wednesday's Journal of the American Medical Association.

Participants who took hormones for an average of more than four years faced double the risk of developing Alzheimer's or other forms of dementia, compared with those on dummy pills. That means in one year, for every 10,000 women taking hormones, 23 more cases of dementia will develop.

Researchers also found that hormones did not protect against less severe mental decline, such as mild memory loss.

The belief that the supplements could help women keep their minds sharp was based on smaller, less rigorous studies.

But this one was part of the government's gold-standard Women's Health Initiative study, a portion of which was halted last summer after finding an increased risk of breast cancer, heart attacks and strokes in women who took one type of combined hormone pill.

"It's another nail in the coffin" for the use of hormones during and after menopause, said gynecologist Dr. Robert Blaskiewicz, a Saint Louis University professor.

Some experts say that based on what is now known about supplements, women past menopause should not take hormones at all. Others say women needing relief from night sweats and other menopausal symptoms should take the lowest possible dose for the shortest time.

Cindy Yeast, a 50-year-old Washington-area publicist, says she began taking supplements two years ago in part to avoid mild dementia that affects her elderly parents. She said she may not give up on the pills just yet.

"Every time a new study comes out, you can't just react," Yeast said. "You have to weigh what is this doing for me now."

It's unknown whether the results apply to women younger than 65, who make up the bulk of hormone users, said Dr. Victoria Kusiak of Wyeth Pharmaceuticals, makers of Prempro pills used in the study.

The notion that hormone supplements are good for the mind has been around for at least a decade. Doctors have speculated that the body's own estrogen protects against cell damage and improves blood flow.

One possible explanation for the new findings is that hormone supplements raise the risk of strokes - and strokes are known to cause brain damage and contribute to dementia, said the research team led by Sally Shumaker, a public health professor at Wake Forest University.

Nevertheless, the increased risk of dementia is very small, said Marilyn Albert, head of the Alzheimer's Association's scientific advisory council and a Johns Hopkins University neurology professor.

Age remains the single greatest risk factor for dementia, and the study suggests that a 65-year woman on estrogen-progestin pills "would have the increased risk profile of a 70-year-old woman not taking hormone replacement therapy," Albert said.

The results come from the Women's Health Initiative Memory Study, which involved 4,532 women who used Prempro for an average of more than four years. It was funded in part by Wyeth.

Probable dementia was diagnosed in 61 women - 40 in the hormone group and 21 taking placebo pills.

Wyeth estimates that 1.2 million women are still taking Prempro pills, down from about 3.4 million before the WHI study was halted last summer. Other types of hormone supplements include patches and creams.

An arm of the government study involving estrogen-only supplements in women who have had a hysterectomy is continuing. Estrogen alone is not recommended for women with intact wombs because it increases the risk of uterine cancer.

On the Net:
JAMA: http://jama.ama-ssn.org
Women's Health Initiative: http://www.whi.org



---
Women With Pituitary Problems Wanted For A Testosterone Study
Purpose: Testosterone is the principal male sex hormone but is also present in smaller amounts and may be important in women. Among its likely actions in women are the building of bone and muscle mass, increase in interest in sex (libido) and effects on the mood. The role of testosterone replacement in women with low testosterone levels is currently being studied. In this study, you will be given an experimental preparation of a testosterone gel which will be applied on the skin of your outer thigh for up to 2 months. It is anticipated that this experimental gel application will produce levels of the drug in the normal range for women. A further aim of this study is to assess whether female patients with dysfunction of the pituitary gland have abnormalities in body composition, muscle strength and thinking and sexual function.
Criteria for subjects:
Women ages 18 to 50.
Hypopituitarism with documented central adrenal and gonadal deficiencies, on conjugated equine estrogen replacement
Serum testosterone level of < 20 ng/dl or free testosterone <1.5 pg/ml (can be tested at study site)
written informed consent
No other significant medical condition
Patients must discontinue their current testosterone replacement

Number of patients-15
Location: King/Drew Medical Center in Willowbrook and UCLA in West Los Angeles
Enrollment Period: Winter-Spring 2003
Patient Compensation: $500
For more information or subject referrals contact:
Ted Friedman, M.D., Ph.D. Clinical Director Telephone (323) 563-9353 Email: mail@goodhormonehealth.com Fax: (323) 563-9352 Charles R. Drew University of Medicine and Sciences 1731 E. 120th St. Los Angeles, California 90059
Online Chats:
Please join us in the Chat Room (click here, and then continue on to TheCushingsChat. See directions below.)

The next scheduled chat is TONIGHT at 9 PM, Eastern, when we will discuss Cushing's, troubles with diagnosis, symptoms and much more.

Important! The chat room has been updated and will look different to folks who have been around before - there are some new features, and some of the old ones have moved to a new place, so it might take a little getting used to. People who do not have Java on their browsers may use another version of the chatroom.

Please be sure to continue on to TheCushingsChat. While you're in the Power Surge room, click on the black "X" at the top of the room (Not the X in the blue circle) This will put you in the area where you can see all the rooms listed. You'll see the one to the list that says TheCushingsChat. Double click on that name to get into the room.

If you do have menopause issues, be sure to return on Thursday nights at 9 eastern for wonderful information, guest speakers and camaraderie.

Not sure how these times relate to where you are? Here's a Time Zone Converter

Directions: When you enter the Chat Room (http://sites.chatspace.com:8350/):

1 Enter a nickname for yourself (it would help everyone if you use the same name you use to post...but it's not necessary). NO Password is required. Your password from the boards will not work, unless you register it after you are in the chatroom. More features are available when you are registered, but it is entirely optional. If your chosen name doesn't work, it means that someone else has registered it. Pick another name and try again.
You may also choose a font size at the sign-in window, under "Options".
2 Push the "LOGIN button"

You will be in my friend's Power Surge Chat Room.
3 On the top, left side, you will see a tab that says "Rooms". Click on that and there will be a list which includes the TheCushingsChat. Click on the name to get in.
I hope to see you tonight!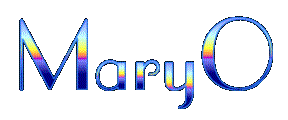 ~~~~~~~~~~~

Cushing's Help and Support at http://www.cushings-help.com
Cushing's Message Boards at http://www.cushings-support.com/cgi-bin/ib3/ikonboard.cgi
Subscribe and Unsubscribe: Cushing's Newsletters and Chat Reminders http://www.cushings-help.com/aim.htm#reminder