To read the HTML version of this newsletter, or the archives, on the Internet, please click here

Important!

Please read the chat directions below, so you're ONLY in the Cushing's Room, not both Cushing's and Power Surge. Many people end up being in both rooms, instead of only one.


---
Power Surge Live! Guest Chats on Thursdays
This Week: July 31st, 9 PM, ET
AARON TABOR, M.D.
SOY: THE EVER INCREASING BENEFITS

Aaron Tabor, M.D. is the Founder and Medical Director of Physicians Pharmaceuticals, developers of Doctor-Formulated Revival Soy Protein, the #1 doctor-recommended soy product for women who prefer not to use HRT. Dr. Tabor oversees research involving randomized, double-blinded, placebo-controlled studies at leading hospitals on the benefits of soy in the areas of menopause, breast and prostate cancer and heart disease.

Physicians Laboratories is a group of mainstream doctors trained at top institutes likes Johns Hopkins and Memorial Sloan-Kettering. Dr. Tabor graduated Summa cum laude with honors in Biology from Wake Forest University and earned his M.D. from the Johns Hopkins School of Medicine.

Physicians Laboratories conducts human clinical studies using Revival Soy Protein at premiere medical institutes like Johns Hopkins Hospital. Studies include the effects of soy's isoflavones on breast, endometrial and prostate cancer. He directed the team that developed Revival Doctor-formulated Soy Protein. A patent-pending manufacturing process allows a single small serving of Revival to naturally contain the same amount of plant estrogens found in a pound of tofu - and new flavor technology allowed them to eliminate the soy taste. Revival delivers the benefits of soy without the usual bulk or bad taste. Dr. Tabor believes that patients have the right to learn about nutritional management therapies from their physician or other health care provider - not the college kid at the health food store. Physicians Laboratories is dedicated to making soy an accepted mainstream nutritional option. Revival has quickly become the #1 Doctor-recommended soy protein.

Dr. Tabor has appeared on numerous radio and television talk shows. He also answers questions in the Ask The Soy Doctor on the Power Surge Web site.

Everyone at the chat will receive a FREE variety pack of Revival products!

Read the transcript of Dr. Tabor's last visit.

Enter the Chat with Dr. Aaron Tabor
PROTOCOL INSTRUCTIONS FOR GUEST CHATS
Once the guest is introduced, random chatting is not permitted.
If you have a question for our guest, type only
a question mark - ? - to screen
Your name will be placed in a queue and you will
be called on in turn.
Please restrict yourself to one question
at a time as others are waiting to ask theirs.



No password is required to join the chat
See Schedule For Upcoming Guest Chats
---
Birthdays:
Other Celebrations:
• Marie-Claude, August 6
• Sandy, Wedding Anniversary

• Tove, Pituitary surgery anniversary (2001) July 31

• Jayne and Robin are expecting.
Upcoming Surgery:
Currently Recovering:
• Cookie, postponed: inserting temporary catheter in her neck for dialysis to her leg
Cookie is now in Cleveland rehab hospital.

• Doreen, Cataract Surgery, August 18

• Stayce, Pituitary Surgery, September 24

Pituitary:
• Lanita
• Kathie
• Jennifer (jjlr52)
• Gina
Read all about Gina's wonderful helpers »
• Kara
• Lucille
• JudyL
• D'Shawn Russell
• Gloria
• Lynn P
• Daphne
Adrenal:
• KimB
• CJ (Christine)
• SteveB
• Allie
• Sam
• Teri T
• CathyR
• bp50 (Barb Power)
• Angela Kaiser
• Melinda 2
Radiation:

• SandieK, gamma knife at Ohio State
• Melinda Freels, Fractionated Stereotactic Radiation
• Luisa (LSpriggs), gamma knife at UVAd
• Dori, gamma knife at UVA
Other Surgery:

• Edith, Fibroid surgery
• Ria, Biopsy on Thyroid Nodules (Fine Needle Aspiration)
• Katty, total abdominal hysterectomy
• Pat (pat@wtp), Toe Surgery
News!
• Download the Hotel Reservation Information (Word File) for Portland, OR, CUSH meeting, October 2003, here »

If you must call them instead of filling out this form, the number is 503-221-1611 and for the special rates, you need to say that you're with:
Group Name: Cushing's Understanding, Support and Help Organization
For this Event: Cushing's Organizations 10.03
Dates: October 14-19, 2003
Map: Map to the Convention Site »



---
• Study: Chronic Steroid Use and Bone Loss More info ».
• There are now 1592 members on the Message Boards.
• We welcome your articles, letters to the editor, bios and Cushing's information. Submit a Story or Article to either the snailmail CUSH Newsletter or to an upcoming email newsletter at http://www.cushings-help.com/newsletter_story.htm A no-obligation free sample of the CUSH Organization Newsletter is also available from that same link.


---
---
• If you've been diagnosed with Cushing's, please participate in the Cushing's Register »
The information you provide will be used to create a register and will be shared with the medical world. It would not be used for other purposes without your expressed permission. Note: This information will not be sold or shared with other companies.
Lynne Clemens, Secretary of CUSH Org is be the person responsible for the creation of this register. If you have any questions you may contact her at lynnemc@attbi.com. You do not have to be a member of CUSH to fill out this questionnaire, as long as you are a Cushing's patient. We do not believe that the world has an accurate accounting of Cushing's patients. The only way to authenticate accuracy is with actual numbers. Your help will be appreciated. Thank you."


Fundraising:
Decorative Candles:

Julia (Spencer's Mom) is beginning to make food oriented candles - shaped like sundaes, pies, and other desserts. She will donate 20% of the proceeds to CUSH and she's even trying to making a candle in the shape of the CUSH Ribbon!



Please allow 2 weeks for delivery, as each candle is hand poured.  E-mail jwahlton@cfl.rr.com.  20% of proceeds will be donated back to CUSH.  Payment is made via Paypal only to jwahlton@cfl.rr.com.  Once order is placed we will send you a Paypal invoice for payment, which will include shipping charges. 

---
Cape Cod Candles:
Lynn in Va Cushieinvirginia@msn.com) has an idea for a CUSH fundraiser. There is an optional lid and a platter to go underneath.

These would make terrific Secret Someone gifts and you'd be helping CUSH out at the same time.

The candles are all pure Cape Cod candles. The total cost is 15.00 per candle including shipping/handling. Sherri has offered us her commission, $3.00 for each candle that is sold, to go to our CUSH Organization.

For an order form, please email Cushieinvirginia@msn.com or download here in Excel format.

Please send checks with orders to:
Sherri Blakeman
7808 Knollwood Street
Brandywine, MD 20613


You may also email orders to Sherriblakeman@comcast.net and mail the checks to her.

Many thanks to Lynn and Sherri.
---
Burden Bears:

Natalie has been collecting some money for CUSH.

She says: "I am making "Burden Bears" and selling them at my craft shows and I am donating $1 from each sale... ...So far I have collected about $20 for us."
The Cushing's Store
for all kinds of Cushing's Labeled clothing, coffee mugs, totebags and much more. Great for your endo or Secret Someone.
---
Remember iGive.com...
... all year round.

iGive.com allows online stores to donate a percentage of their profit to running these Cushing's Support sites (the message boards, http://www.cushings-help.com, http://www.CUSH.org, http://www.cushings-support.com and http://www.cushingsonline.com) at no cost to you. So far, members have raised $227.39, and it hasn't cost them a cent.

Extended Deadline - $5 Free Donation. Through July 31, 2003, (extended deadline) each new member who registers at iGive and shops will earn an additional $5 for these Cushing's Support sites. That's on top of the standard of up to 26% from their shopping. Only hitch - they've got to shop within 45 days of joining. With over 410 stores now at iGive.com, they've got some great choices.

See the list of participating merchants »


---
Thank you so much for your support.


Thanks to all of you for these clever Fundraising ideas.

CUSH can always use funds to help us all, by spreading the word and helping others. What can *you* do to help CUSH?


Upcoming Local Meetings:
• Shauna has been busy setting this up...CUSH is proud to announce that we are planning a meeting for October of 2003 in beautiful Portland, Oregon.

We have arranged to have Dr. David Cook of Oregon Health Sciences University speak to our group. Dr. Cook is an Cushing's expert and we are honored to have him speak.

We've added another speaker (thanks Cookie!), a neurosurgeon who works with Dr. Cook's patients. His name is Dr. Johnny Deleshaw, and he's the one who performed Kelly and Emilie's surgeries.

We are also arranging to have additional speakers, including (hopefully) a neuropsychologist and a gynecologist, to help us with all that goes with Cushing's Syndrome.

Our rooms are booked at the Days Inn City Center location. The cost for a single room suite is $59.00 for one or two beds with NO BREAKFAST or $69.00 for one or two beds with a Full American Breakfast. In either case, there will be an 11.5% occupancy tax. Both smoking and non-smoking are available.

The dates will be: October 16, 17 and 18th, with departure on the 19th. Our schedule will be as follows:

Thursday: General meeting of CUSH, one hour CUSH officers meeting, evening cocktail hour.

Friday: Conference with our speakers and a catered lunch, courtesy of CUSH. Dinner out that night (we'll provide selections).

Saturday: FUN!! We're looking at either a boat ride down the Columbia Gorge or possibly at train ride down the Gorge.

Sunday: Hugs, tears and goodbyes

There will be a small charge (donation, tax deductible) to attend the conference, but we are sure it will be worth every cent. Many of us are putting in lots of work to make this an unforgettable, yearly event. We will invite you to tell your doctors about this - YOU NEED NOT BE A MEMBER OF CUSH TO ATTEND. We will have materials available for you to post and give your doctor to promote this event. It will be very professional and we will have some fun events planned.

We are setting a date after which attendance will be restricted. Tentatively, we are looking at until June for Conference attendance and July as the last time to book a room. All of this is subject to change, as we're still ironing out details.

Download the Hotel Reservation Information (Word File) for Portland, OR, CUSH meeting, October 2003, here »

If you must call them instead of filling out this form, the number is 503-221-1611 and for the special rates, you need to say that you're with:
Group Name: Cushing's Understanding, Support and Help Organization
For this Event: Cushing's Organizations 10.03
Dates: October 14-19, 2003

Thanks to everyone - this is going to be one great conference!


---


•Possible upcoming DC Area Get-Together, TBA, Between July 27 and Aug 3. More info here »

•Upcoming Seattle Get-Together, Friday, August 8 around 7:30. Deb is setting this up. More info here »

•Upcoming Columbus, OH Luncheon, Saturday, August 23rd. Sue is setting this up. More info here »

•PDES Seminar on Growth Hormone Replacement, Saturday, Oct 18, Dearborn, MI. More info here »

• Friday and Saturday, April 1-3, 2004. Pituitary Days Convention for Doctors and Patients at UVa, Charlottesville, VA. More information here ». There will be many people from the message boards there. CUSH will have a meeting during this time, as well.

• Tentative Atlanta area meeting. Carol Perkins, former model - Victoria's Secret, Harper's Bazaar, Vogue, and the founder of Harry Barker in Savannah - has agreed to share her inspiring story. More information, as it becomes available, or check here »

• More upcoming local meetings are listed here »

• Sign up for notification of local meetings. You need not be a CUSH member to participate.
Online Chats:
Please join us in the Chat Room (click here, and then continue on to TheCushingsChat. See directions below.)

The next scheduled chat is TONIGHT at 9 PM, Eastern, when we will discuss Cushing's, troubles with diagnosis, symptoms and much more.

Important! The chat room has been updated and will look different to folks who have been around before - there are some new features, and some of the old ones have moved to a new place, so it might take a little getting used to. People who do not have Java on their browsers may use another version of the chatroom.

Please be sure to continue on to TheCushingsChat. While you're in the Power Surge room, click on the black "X" at the top of the room (Not the X in the blue circle) This will put you in the area where you can see all the rooms listed. You'll see the one to the list that says TheCushingsChat. Double click on that name to get into the room.

If you do have menopause issues, be sure to return on Thursday nights at 9 eastern for wonderful information, guest speakers and camaraderie.

Directions: When you enter the Chat Room (http://sites.chatspace.com:8350/):

1 Enter a nickname for yourself (it would help everyone if you use the same name you use to post...but it's not necessary). NO Password is required. Your password from the boards will not work, unless you register it after you are in the chatroom. More features are available when you are registered, but it is entirely optional. If your chosen name doesn't work, it means that someone else has registered it. Pick another name and try again.

You may also choose a font size at the sign-in window, under "Options".

2 Push the "LOGIN button"

You will be in my friend's Power Surge Chat Room.

3 On the top, left side, you will see a tab that says "Rooms". Click on that and there will be a list which includes the TheCushingsChat. Click on the name to get in.

I hope to see you tonight!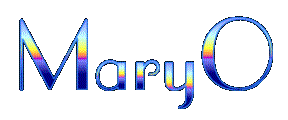 ~~~~~~~~~~~

Cushing's Help and Support at http://www.cushings-help.com
Cushing's Message Boards at http://www.cushings-support.com/cgi-bin/ib3/ikonboard.cgi
Subscribe and Unsubscribe: Cushing's Newsletters and Chat Reminders http://www.cushings-help.com/aim.htm#reminder